News
Enjoyed Being Gay! David Walliams Is Ready To Start Dating After Ending Married Life With Former Wife
The TV funnyman David Williams has been very open about his sexuality in the past, and now he has revealed that he is ready to make out with a guy that means we can see him getting romatically involved with a man.
In a candid discussion about the sexuality of David Williams, he said that he wouldn't rule out the same-sex marriage in future. Sunday People confirmed the news on which David divulged,
"I wouldn't totally rule it out [finding love with a man]."
Further, the 45 years old comedian said,
"I had gay experiences growing up, which I enjoyed. I was a teen and in a lot of all-male environments. I am naturally very camp. When I was at school I used to play Wonder Woman in the playground."
The Britain's Got Talent judge who often amuses audiences with his flirtatious nature towards co-judge Simon Cowell remains open about his sexuality. However, he has not found the man of his life, so far.
David Williams opened up more about his attraction with his statement which said,
"I'm attracted to women. Sometimes I think it would be simpler if I wasn't because people think I'm gay and I'm camp. It would just be quite easy but I do find women really, really attractive.
This English comedian was previously married to model Lara Stones in 2010. The pair was married for five years until they got divorced in 2015. David filed for divorce citing the 'unreasonable behavior' as he asked for quickie divorce with his then-wife.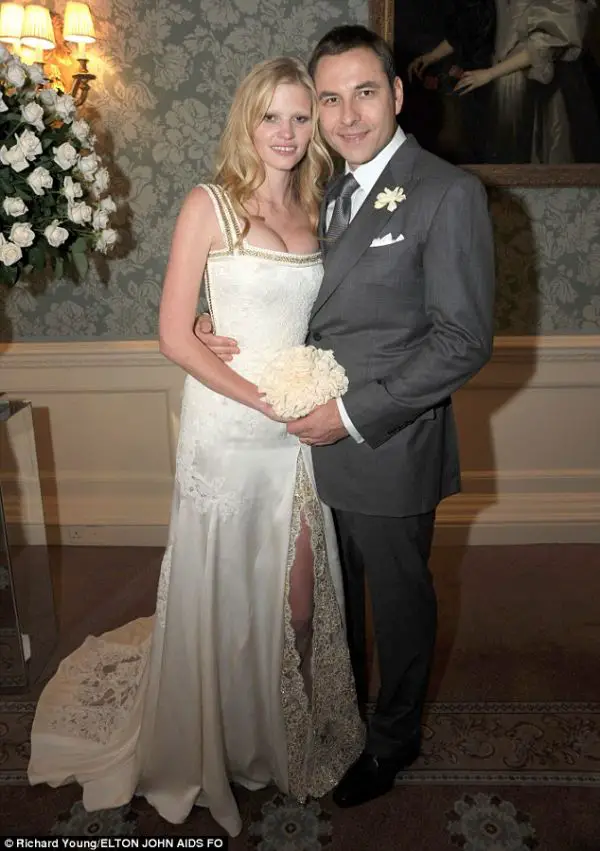 Caption: David Williams was married to model Lara Stones for five years.
Photo Credit: dailymail.co.uk
Following the split with wife, he has been linked to Ashley James and Emily Agnes.
A few days ago, David Williams BGT co-judge Amanda Holden disclosed that while performing a comical lap dance Walliams accidentally showed his manhood to Simon Cowell.
The 46-years-old star mentioned during a talk,
"We call it the battered sausage moment,"
Caption: David Williams often amuses fan with his flirtatious nature towards his co-judge Simon Cowell.
She further explained the moment in detail and said,
"David decided to take his trousers down. He was doing a lap dance for Simon, I went the rest of the way and that's why Simon cancelled his battered sausage and chips for tea."
Amanda further revealed,
"David is a Y-front man, they were more of a pant man than shorts. They were a soft grey so it was OK. He was terribly nervous that everyone had seen."
Well, David Williams seems prepared for his future dating and affairs.
Good Luck David!