News
Grant William Robicheaux Age 38 Surgeon, Sexual Assault Allegation Corners
It could be 'life behind bars' after 'life behind the camera' for Bravo's star! 
Grant William Robicheaux, a former star of Online Dating Rituals of the American Male, and his girlfriend Cerissa Riley have been arrested for charges relating to sexually harassing and drugging two women back in 2016.
The police arrested the pair on 12 September 2018 after Newport Beach police filed the case to the District Attorney's Office on 6 September 2018. However, the couple was released on $100,000 bail each.
But a few days later, six new women came forward with sexual assault claims and the authorities now believe that there might be more uncited victims after they found the pictures and videos on Grant's cell phone.
See Also:- J.D. Madison Wiki: Age 44 Southern Charm Star In Sexual Assault Allegation
As per police reports, the first alleged abuse incident occurred in April 2016 in Newport Beach's restaurant.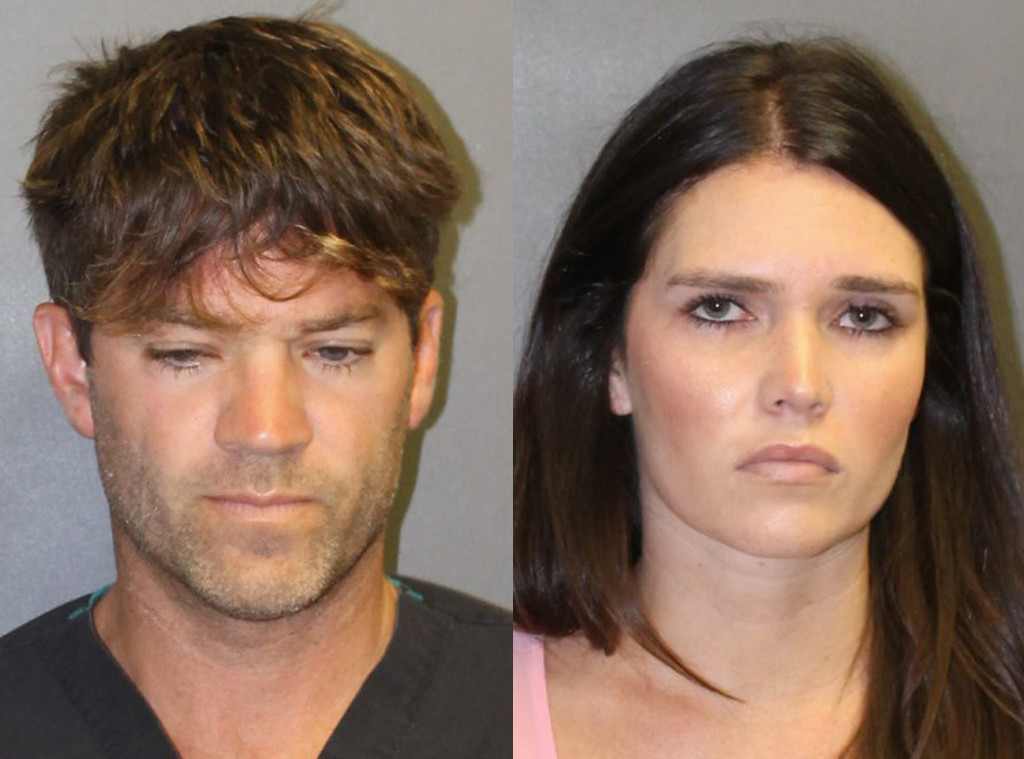 Grant William Robicheaux, girlfriend Cerissa Riley accused of sexual assault (Photo: eonline.com)
The press release stated that Grant and his girlfriend met a woman in Newport Beach's restaurant and invited her to a party and when she was intoxicated and was escorted to Grant's apartment.
The release further clarified how the surgeon, aged 38, and his 31-year-old girlfriend gave multiple drugs to the woman and then raped her when she was fully intoxicated and not able to resist. She went to police the next day where she tested positive for multiple drugs.
Read Also:- Jelani Maraj Guilty For Sexual Assault - Allegedly Raped A Child Of Age 11
The second accusation came later in October 2016 after another woman got intoxicated after sharing a drink with Grant and Cerissa at a bar. The couple allegedly drugged her as well and took her into the surgeon's apartment before assaulting her sexually.
In the middle of the act, she woke up screaming for help and was saved after neighbors responded to her scream and called 911.
According to the Orange County District Attorney Tony Rachauckas, there were a series of videos and images on Grant's phone which stood as strong evidence of his crime.
"There are thousands and thousands of videos and images on Robicheaux's phone. The women in the videos appear to be highly intoxicated beyond the ability to consent or resist. And they're barely responsive to the defendant's sexual advances."
This is not the first time the surgeon and his love interest have fallen foul to enforcement authorities as they previously had a brushoff with the Police in January 2018.
Large quantities of illegal drugs, two illegal unregistered assault rifles, and four other firearms were captivated from Grant's apartment in January. In addition to the charges of sexual assault, he could now also be charged with the possession of an assault weapon.
Don't Miss:- Hilary Duff's Ex-Husband Mike Comrie Involved In Sexual Assault Investigation
The couple in crime's attorney reported that the couple had categorically denied the non-consensual sex. Moreover, he noted that none of the allegations in this matter related to or concerned the doctor's medical practice.
"It must be noted that none of the allegations in this matter relate to or concern Dr. Robicheaux's medical practice or patients in any way. "They both thank their families and friends for their continued support."
For his crime, the star might face a maximum 40 years sentence in state prison while his girlfriend, 30 years and eight months in total. The final verdict is yet to come for criminal partners, who are scheduled to be brought in front of the court a month later on October 24, 2018.
Stay with us for the latest updates on the case of Grant William and his girlfriend!