News
J.D. Madison Wiki: Age 44 Southern Charm Star In Sexual Assault Allegation
John David aka J.D Madison has a new serious problem to face, much more severe than his cheating accusation!
J.D., who became famous for appearing as a cast member on the second season of Bravo TV's show Southern Charm, faces charges of involuntary drugging, rape, and sexual assault against a South Carolina woman.
See Also:- WWE Takes Action! Enzo Amore Suspended Amid Sexual Assault Allegations
While filing the report against J.D. on 25 August 2018, the victim stated to Mount Pleasant Police Department that the incident had taken place more than a year ago on 21 August 2017.
The lady, whose name has not yet been publicized due to privacy issues, mentioned that on the night of the incident she along with J.D., his friend, and another lady friend had gathered at the woman's house and had a drink before they headed out to a local bar.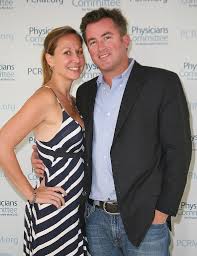 John David Madison with his wife Elizabeth (Photo: Flickr.com)
The victim claims that J.D, who ages 44, broke a glass on intention while at her home and mixed a sleep-inducing drug in her drink as she left to clean herself.
The lady further explained that she felt fuzzy after having the drink and although she remembered going to the club, the South Carolina woman felt like she had been drugged.
The victim revealed that she woke up in the early hours of the next day while J.D. was "raping and sodomizing her." She added that J.D. didn't stop his acts until he received a phone call from his wife.
The other male friend with J.D. has been identified as a local chiropractor named Jay Schwartz. Police reports claimed that the man had been arrested on the night of the incident for possession of drugs.
More From LiveRampUp:- Tamara Tunie Bio Talks; Husband Rift Caused By Three Missing Things
J.D., a married man and a father of four, had earlier separated from his wife hinting a difference in personality that caused a turmoil in their marriage.
However, J.D and his wife Elizabeth Madison were assumed to have gotten back together although Elizabeth denies the rumors and claims that the pair is still separated although they remain good friends.
Previously another Southern Charm star, Thomas Ravenel was accused of sexual assault by two women while they met in 2015.
John Madison's Short Wiki
J.D wiki reveals that he works a real estate developer and a reality star.
Starting off as a sales agent for a pharmaceuticals company in 2004, he later founded a real estate company named The Madison Element Hospitality Group. His company is involved in the construction and acquisition of properties including hotels and restaurants. He also developed the Gentry Bourbon which has the Gentry Bar and Lounge at the top as attractions.
Further his wiki also suggests that he accumulated a net worth of an estimated $25 million which he earned from his works in real estate and televisions.