Trending
IMG models' Hailey Baldwin ENGAGED To Justin Bieber; Soon To Get Married!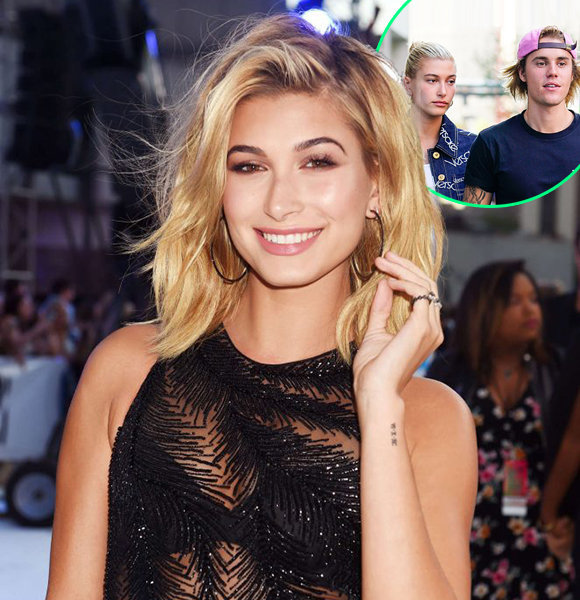 American model Hailey Baldwin is taken; Canadian singer to be her prince charming!
The Boyfriend singer confirmed the engagement himself after the rumors stated that Hailey got engaged to pop singer Justin Bieber in a romantic getaway in the Bahamas. 
Dedicating a sweet Instagram image of beautiful IMG model kissing him on the cheek, Justin posted a lovely romantic message for his fiance.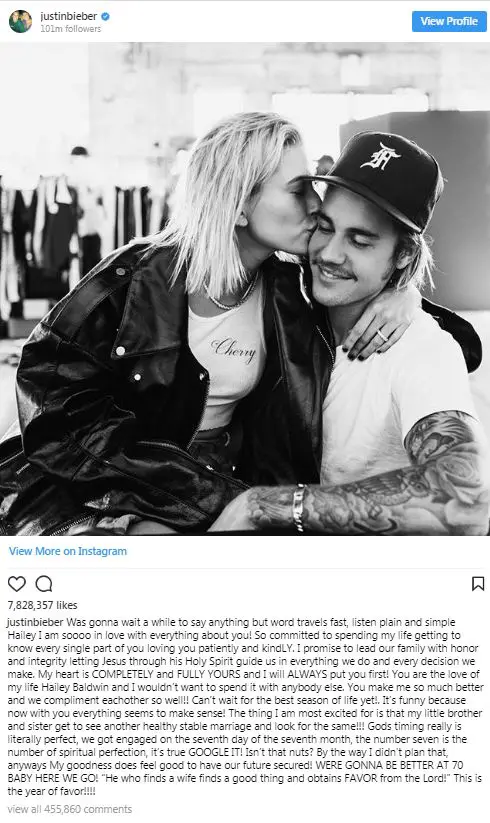 Justin announces his engagement to Hailey on 9 July 2018 (Photo: Justin Bieber's Instagram)
Reportedly, Justin had proposed Hailey while the lovers were spending their romantic getaway in the Bahamas. Moments after Justin's announcement, Hailey also shared the news with fans posting a heartfelt message on Instagram. She wrote, 
"Not sure what I did in life to deserve such happiness but I am so utterly grateful to God for giving me such an incredible person to share my life with! No words could ever express my gratitude."
Soon after the story of the engagement surfaced pictures of the young couple circulated in social media. In one of the photos captured at the Nipper's Beach Bar & Grill, Hailey could be seen wearing her engagement ring. President of WP Diamonds, Andrew Brown claimed that the ring was a 6 carats diamond-ring and would cost around $400,000. 
The engagement was later confirmed by Hailey's father and actor, Stephen Baldwin, who took to Twitter to share his joy before finally deleting the tweet. 
"Sweet smile on my face! Me & wife (Kennya), always pray 4 Gods will!! He is moving in the hearts of JB&HB. Let's all pray for his will to be done. Love you 2 so much!"
The couple is currently making plans for getting married, and it seems like Hailey wants Justin's mustache out of the wedding. When a fan suggested that Justin should grow the mustache back for his marriage, Hailey called him a lunatic for giving such a nonsensical idea.
Justin's ex-girlfriend, Selena Gomez is yet to comment on the matter, but sources claim that she was surprised by her ex-boyfriend's engagement.
Hailey and Justin had known each other since February 2011 when the then 14-year-old model and her father accompanied Justin at the red carpet event for the premiere of his biopic "Never Say Never" held in New York.
Later, in November 2014, the pair were spotted along with Kendall Jenner at the Hillsong Church in New York. They were seen together on many occasions after the incident but no claims of dating were made.  
The romance became official after Justin shared a picture of himself kissing the beautiful 21-year-old model. However, the couple broke up in the same year before finally reconciling in June 2018.