Trending
Jessa Duggar Expresses The Joy On Welcoming Baby No.2 With Husband Ben Seewald
Reality star Jessa (Duggar) Seewald and her husband Ben Seewald has welcomed a baby boy early in the Monday morning on February 6, 2017.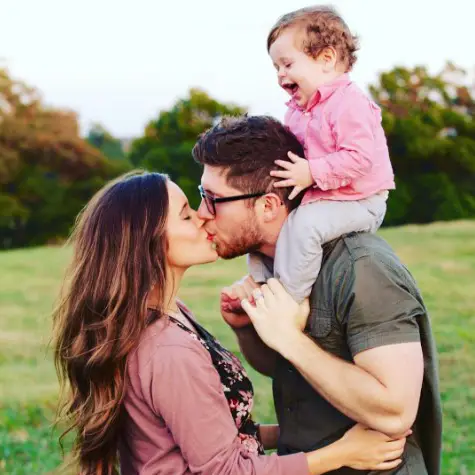 February 6, 2017, marks the date of arrival of new member in the family of reality star Jessa (Duggar) Seewald and husband, Ben Seewald as the couple together welcomed a baby boy on Monday morning.
It's baby no two for the couple. The pair exclusively revealed the news about the arrival of their second son to People magazine. Expressing the joy of the birth of the baby no 2, they said-
"We are so happy to announce the arrival of our sweet second son. He was born at 4:26 a.m. this morning, weighing 8 lbs. and 11 oz., and measuring 21 3/4 in. long." Mom and baby are both doing well. We are so thankful to God for this precious new gift of life and are excited to be a family of four! Thanks to everyone for your prayers and well wishes!"
Jessa even took to her Instagram to share the image of baby Seewald 2. However, she hasn't revealed their new son's name yet.
Jessa and Ben, who got married on November 2014 already has a one-year-old son. Back in November of 2015, the pair gave birth to their first child Spurgeon Seewald. His unusual name was revealed five days after the birth.
Jessa Duggar announced that she was pregnant with her second child in August last year. In an exclusive interview with People, the couple said-
"We are overjoyed to announce that Spurgeon has a new title in life as 'big brother!' We are so thankful that God is adding to our family."
the couple joyfully added;
"2017 is shaping up to be a wonderful year already, and we know Spurgeon will do a great job in his new role. Having Spurgeon has been such a wonderful blessing, and we cannot wait to see the face of this sweet new baby (or babies!)."
And now with the arrival of their second child, 2017 will indeed be a wonderful year for the couple and their family.