News
Kelsey Berreth Age 29 Reported Missing Enters 4th Week, Family Status Now
It's been four weeks since Kelsey Berreth went missing and the police are still clueless!
Kelsey, who vanished on the Thanksgiving day, was last seen with her one-year-old daughter at a local supermarket's surveillance video located near her residence in Woodland Park, Colorado; however, it's still a puzzle as to what she was buying in the store.
Afterward, she gave up her daughter, Kaylee, to the child's father and Kelsey's fiance, Patrick Frazee, but went out of contact post once she left the child to Patrick. Kelsey was last seen wearing a white shirt and grey sweater along with blue pants on the day she went missing.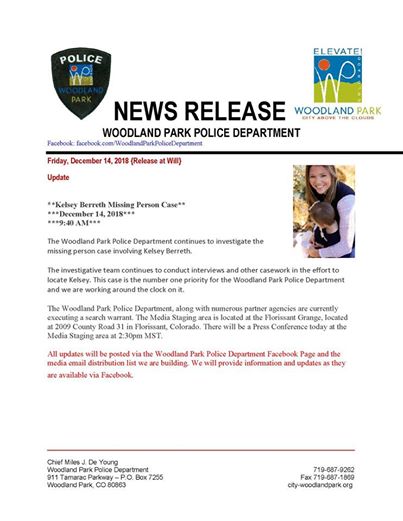 A notice issued by the police on Kelsey Berreth's missing case (Photo: Woodland Park Police Department's Facebook)
Three days after her disappearance, the pilot and flight instructor in Colorado sent text messages, one to her fiance and other to her employer, explaining that she would be absent from work. Her phone's location was last tracked down on a cell tower located more than 700 miles from her home in Idaho.
More Missing Cases:- Jade Logue-The Transgender Daughter Of Donal Logue Is Still Missing! Father Pleas For Safe Return
Kelsey's mother, Cheryl Berreth later filed a missing person complaint on 2 December, nearly ten days after her disappearance. In a recent press conference, she spoke about the puzzling departure of her daughter mentioning that Kelsey was not the one to desert her family and work, thus claiming her absence as suspicious.
"Kelsey loves her dog, she loves her family and friends, and she loves her job. She's reliable, considerate and honest. She's not the kind that runs off. This is completely out of character. Kelsey, we just want you home. Call us if you can and we won't quit looking."
Regarding the missing case, Woodland Park Police Chief Miles De Young explained that Patrick had been co-operative of the investigation and even released his phone to be analyzed by the investigators.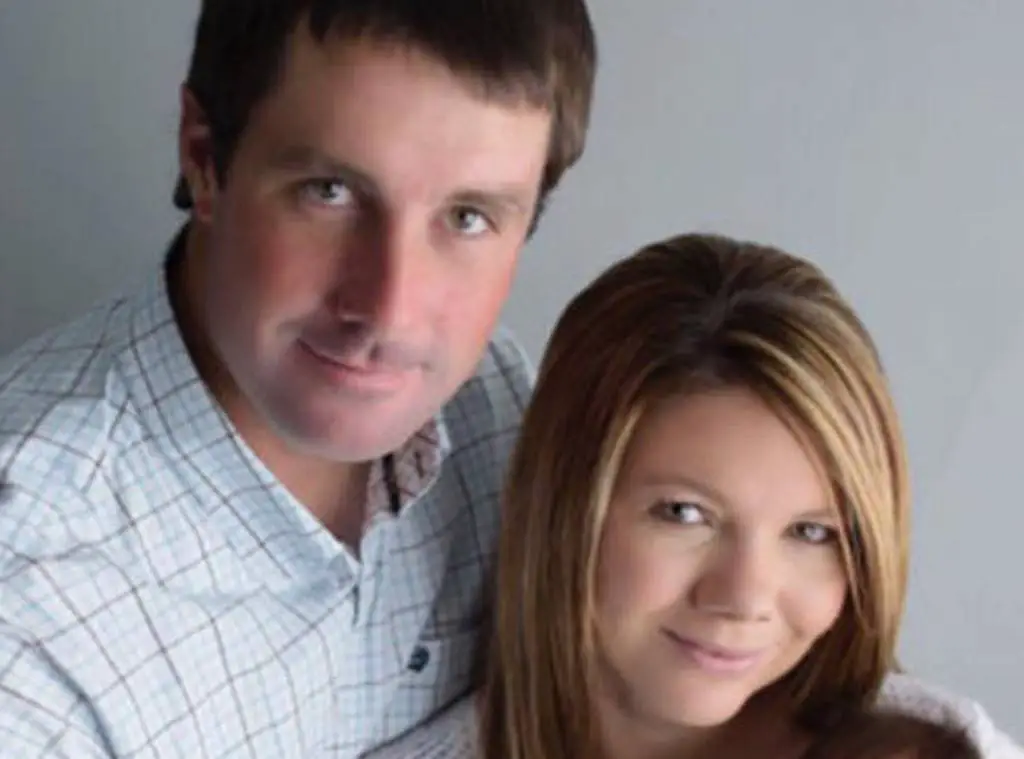 Kelsey Berreth with her fiance, Patrick Frazee (Photo: Facebook.com)
He further mentioned that the case was being treated as a missing person case, and no suspect had been identified. Patrick, who lived separately from his fiancee, even had his home searched by the authorities but nothing significant was found.
See Also:- Mexican Actor Eduardo Yáñez is Held Under Criminal Investigation for Slapping Reporter on Red Carpet Interview! Details
Although questions were raised as to why Kelsey's fiance had not attended the news conference, his attorney Jeremy Loew later issued a statement saying that Patrick was notified of the press meet an hour before it started and would have joined if he was given advance notice.
"Much has been said over the news and social media about Mr. Frazee's absence at the local new conference recently held by the Woodland Park Police Department on December 10, 2018. Mr. Frazee was first notified of the press conference approximately an hour prior to its commencement. Had he been given more advance notice, he would have participated."
Kelsey's brother, Clint Berreth stated that his sister had not packed her stuff to go anywhere and the only thing missing from her accessories was her purse. Clint's friends also initiated a Go Fund Me campaign to help the volunteers during the search of Kelsey.
Kelsey's daughter, Kaylee is currently under the protection of her father. Kelsey, aged 29, is still assumed to be alive and neither the police nor her family has given up hope of finding her.