News
Lee Mead Dating Again! Found New Love Years After Getting Split
Stage actor and The Any Dream Will Do champion Lee Mead has found love again in girlfriend Issy as per his confirmation provided to The Sun on 27th February.
Nearly after four years of the split from ex-wife Denise Van Outen in 2013, Lee revealed that he is in love with a mother of one, Issy who looks similar to his ex-wife.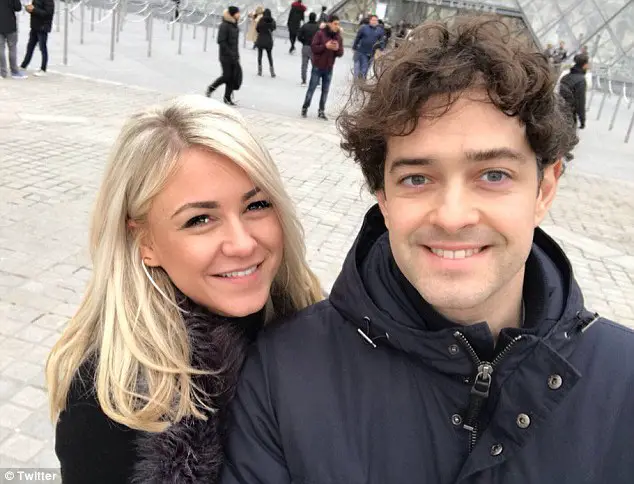 Lee revealed he has found love again with girlfriend Issy. (Photo: dailymail.com)
In an interview with The Sun, Lee confirmed that he is in a relationship with his new girlfriend Issy, who he met on the school run. The star also revealed that the romance blossomed when he ran into Issy in a coffee shop after he picked his daughter Betsy up from school.
He also shared that they got on well initially, but it was a while before he plucked up the courage to ask her on a date. Likewise, he also complimented her saying that she is a lovely woman and a parent as well which he thinks will help.
Lee further added that he is not one of those to rush into a relationship, and he was single for six years, but it was nice to have found someone like Issy. They have been together just under a year, and it is going on well between them. They had a lovely weekend together recently, and they are very happy with one another.
The Holby City actor, Lee also said that he and his ex-wife Denise, who has been dating Eddie Boxshall for four years, had put their differences aside of and as for now are firm friends, devoted to co-parenting their only child, Besty.
Lee, Denise are firm friends now (Photo: dailymail.com)
He then expressed that his sole focus is his only child Besty and also admitted that he has turned down work, including a lead role in a nationwide tour of Sunset Boulevard, to make sure he was there for his daughter, Besty.
Lee got married to Denise on Seychelles in 2009 and welcomed their first child together in 2010. The then-couple first met on the 2007 TV show 'Any Dream Will Do' where he was a contestant, and Denise was a judge.
Denise confirmed that they had called it quits in June 2013, six months after she was named the runner-up on Strictly's tenth series.