News
President Trumps Picks Christopher Wray To Be FBI Director! Who Is He After All?
Who is Christopher Wray?
After President Trump fired and relieved former FBI director James Comey of his duties, a new name has been nominated for the post of FBI director and his name is Christopher Wray.
President Trump has chosen a low-profile white collar defense lawyer to be the director of FBI.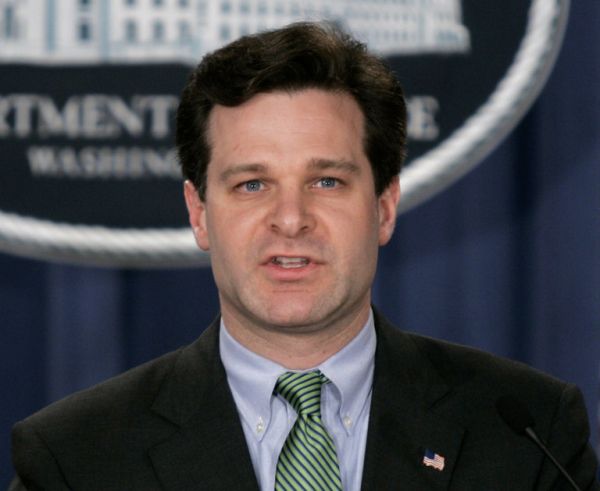 Caption: Christopher Wray has been nominated by President Trump to replace James Corney.
Photo Credit: nytimes.com
The 45th President chose Wray for the post and put him under the public spotlight by confirming through his Twitter.
I will be nominating Christopher A. Wray, a man of impeccable credentials, to be the new Director of the FBI. Details to follow.

— Donald J. Trump (@realDonaldTrump) June 7, 2017
Caption: President Trump picks Christopher Wray to replace James Corney (Published on Jun 7, 2017).
Hours after the Twitter post from Mr. Trump, the White House followed up the news with an official statement which clarified that Mr. Trump called Mr. Wray an impeccably qualified individual, after citing his role in antiterrorism efforts and major fraud investigations at the Justice Department following the 9/11 attacks.
Wray's credentials are the classic establishment, as he is a Yale Law School graduate and is also the executive editor of the law review, law clerk for a conservative federal judge. Wary is also a longtime federal prosecutor for decades and a top official in the Justice Department under former President George W. Bush.
On Wray getting appointed, Attorney General Jeff Sessions released a statement on Wednesday which read.
"The President asked us to look for an FBI director who has integrity, who understands and is committed to the rule of law, and who is dedicated to protecting the American people from crime, gangs, and terrorists,"

"We have found our man in Chris Wray."
Moreover, Rep. Patrick Meehan said,
"He's the kind of guy we're going to need in a period when the FBI is admittedly sort of on the ropes."

"He's very even-keeled with a great sense of humor, a calm presence in midst of chaotic times,"
Ironically, Wray was never one of the more public-facing fans of Mr. Trump or a Trump supporter. Also, he has given more than $50,000 to Republican committees and candidates and his law firm's PAC since 2007, including Mitt Romney in 2012, John McCain in 2008, and the National Republican Senatorial Committee in 2016. All of these is shown by the Federal Election Commission records.
So let us see what happens next. Stay tuned with us for this developing story!