Trending
Russell Simmons and Brett Ratner Face Yet Another Case of Sexual Harassment! View Full Report
Russell Simmons and Brett Ratner Face Yet Another Case of Sexual Harassment! View Full Report. Another case of sexual harassment reveals! Music/film mogul Russell Simmons and filmmaker Brett Ratner are facing new allegations of sexual assault and this time from a former model Keri Claussen Khalighi.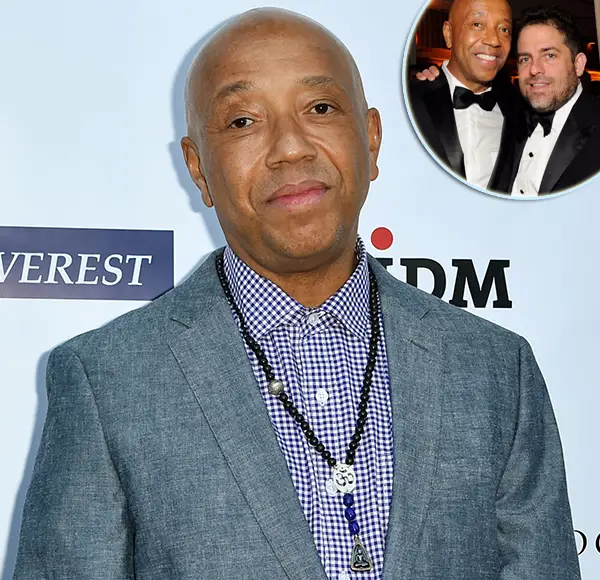 Another case of sexual harassment unfolds!
Music/film mogul Russell Simmons and filmmaker Brett Ratner are facing a new allegation of sexual assault, and this time, it's a former model Keri Claussen Khalighi on the accusing side.
Russell is being accused of forcing the 43-old lady, Keri to engage in sex. While on the other hand, Brett, who went on to direct 'The Rush Hour' franchise and other films, is reported to have done nothing, except for watching the incident while she was in need of help.
However, the 60-year old hip-hop mogul, Russell has denied the allegations and defended himself saying everything was utterly consensual and with Keri's full participation.
Speaking to ABC News, he said:
"I completely and unequivocally deny the horrendous allegations of non-consensual sex against me with every fiber of my being."
Moreover, Russell added,
"I know Keri Claussen Khalighi and remember the weekend in 1991 that she has referenced. Everything that happened between us 26 years ago was completely consensual and with Keri's full participation."
Furthermore, he expressed,
"We spent time in my apartment over a period of two days and one night, as well as at some public places including Nell's Nightclub. Much of the time we were in the presence of other acquaintances. I'm deeply saddened and truly shocked to learn of Keri's assertions as to what happened over the course of that weekend."
The attorney of Russell also spoke on the allegation and said that the Russell was with other people or in public, and Brett didn't remember Keri asking him for help.
Additionally, while Keri has declined to speak with ABC News, she shared her story with the Los Angeles Times.
According to Keri, the incident took place in Nebraska while she was a 17-year-old fashion model and met Russell and Brett at a casting call.
The co-founder of Def Jam Records, Russell along with his partner Brett took her to a dinner one night in 1991 at Mr. Chow in New York and then to Russell's apartment to show her the music video they had been working on.
Recalling the unfortunate incident that occurred back in time, Keri gushed that her clothes were taken off and she sought for help,
"I looked over at Brett and said 'help me' and I'll never forget the look on his face. In that moment, the realization fell on me that they were in it together."
Keri then fought widely, as Russell forced her to have intercourse while Brett just sat there and watched. Russell thence relented and coerced her to perform oral sex, and with no way to survive the attack, Keri merely acquiesced.
Later, Keri went to take a shower while Russell followed her in the shower and penetrated without her consent.
However, these all happened with Keri's participation according to Russell.
Brett has also disputed Keri's account of accusation along with other women who sexually assaulted him previously.
Stay with us for further updates on the developing story!