News
Did Shawn Booth Split With Kaitlyn? Reveals The Truth Amid Break Up Rumors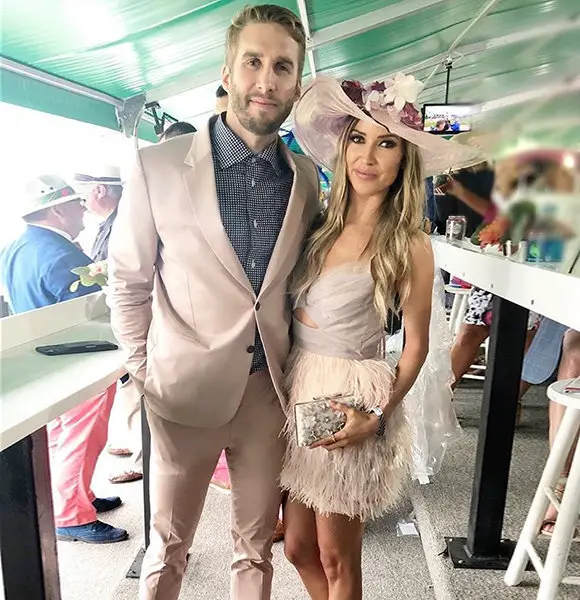 Sorry ladies, The Bachelorette star Shawn Booth is still engaged!
Shwan Booth, the fitness trainer, is still going strong with his finance of three years, Kaitlyn Bristowe. As the pair had been surrounded with split rumors, his fiance Kaitlyn opened up on the latest episode of her podcast Off The Vine which was aired on 16 August 2018.
On the podcast, Kaitlyn addressed the break-up rumors clearing off all the raised questions. She clarified that just becase they were spending most of their time apart does not mean that they are any less in love.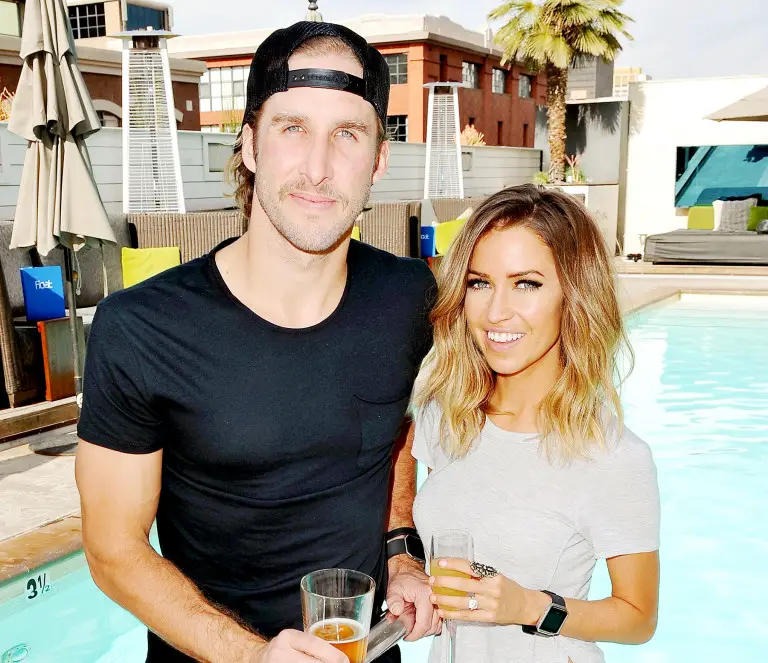 Shawn Booth with Kaitlyn Bristowe at Hard Rock Hotel San Diego on 12 November 2016. (Photo: usmagazine.com)
Turns out Kaitlyn has been in her native Canada with her family whereas Shwan stayed back home in Nashville. Every year Kaitlyn spends time with her family and people from the hometown as she made a promised to be there every August.
See Also: Unseen Personal Life of David Venable: Married or Gay, Partner/ Boyfriend, Also Wiki and Bio
She also expressed sharing how important relationships are to her be it the one she shares with her family or the one she shares with her boyfriend. She said, 
"Family is so important to me. Relationships, in general, are very important to me. I put relationships first."
Well, while she was away with her family, Shwan stayed in Nashville as he had just bought a gym. Shwan, who is at the age of 31, is at the beginning of his business and putting all his effort into it due to which he could not join his girlfriend on her family visit.
You May Also Like: Caleb McLaughlin, Young Age Actor Reaches Tremendous Height - Parents, Siblings Of 'Stranger Things' Star
Kaitlyn clarified their situations by saying,
"Shawn did not come up with me because the guy just bought a gym. He bought a business.
Adding to it, she even admired her boyfriend sharing how dedicated Shwan is to his work. She revealed,
"He is the most dedicated person I've ever met. He's gonna have to be there for months." 
Well, turns out despite the flying rumors of their split, the pair has been recently sharing a long-distance relationship. Kaitlyn confirmed that they have not parted ways and are still committed to each other.
On the podcast, she divulged saying,
 "Shawn and I are 110 percent committed to each other and, yes, we are still together."
Well, they sure are still a thing and Kaitlyn's statement cleared off all the doubting rumors which started when the pair got silence on their social media. Adding to it, Kaitlyn had also removed her engagement ring and hardly any likes of Kaitlyn were seen on Shawn's Instagram pictures. 
Turns out Kaitlyn had removed the engagement ring with mutual understanding as Shawn wanted to propose her again in a way he always wanted to. The pair decided to take off the ring until the proposal came.
Don't Miss: Beth Moore's Balanced Family With 'Preacher' Husband! Evangelist's Personal Details
However, it's not known when Shwan and Kaitlyn who met in the season 11 of The Bachelorette, would get re-engaged but Kaitlyn promised to share the wedding dates along with the engagement news for her esteemed followers.