Music
2 Chainz Wedding After the Second Proposal- Who Is His Wife?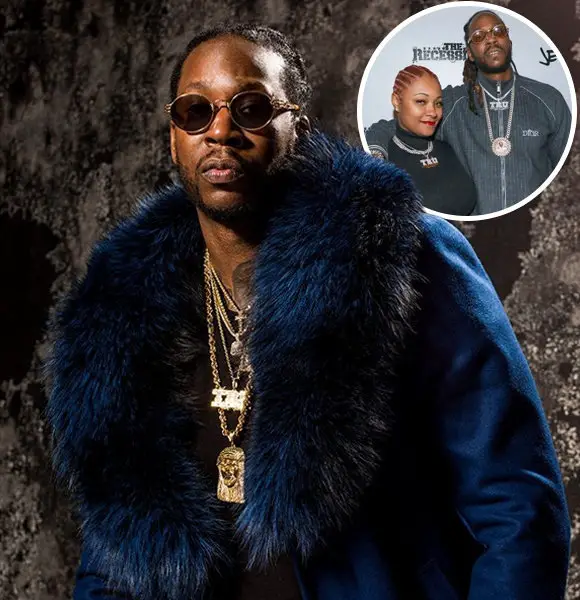 Belonging to the modern era of hip hop, 2 Chainz has set the proposal expectations high for lovebirds.
Magical proposal following an amazing wedding, let's go into the details of this beautiful husband and wife's special day.
But firstly, let's start with,
2 Chainz's Girlfriend Turned Wife 
Married to his long-time partner and wife, Kesha Ward, the star couple, has been together since the year 2006.
A little about the beautiful partner, Kesha's credentials include CEO and Founder of Tru Foundation and also the Owner and Director at A Gift From Heaven Academy.
Along with 15 years of experience as a director and eight years of experience as a pre-k teacher, Ward is amazing around kids.
Now, let's move on to the couple's relationship history.
Even though we are oblivious of the exact date when their relationship started or when they started to fall for each other, the couple does not shy away from posting their significant other on their social media.
However, their wedding bells rang only after the rapper proposed to his beau for the second time. Why? Well, we have it all covered below.
Two Proposals, Both Yes!
The story started when 2 Chainz decided to get on one knee and propose to his wife for the first time in June 2013 at the BET Awards.
Explore: Will You Marry Me? Corey Feldman Marries Girlfriend Less Than Two Weeks After Proposal?
However, the duo did not go through with the wedding plans because of their busy schedules.
Moving on after almost five years, the star did it again.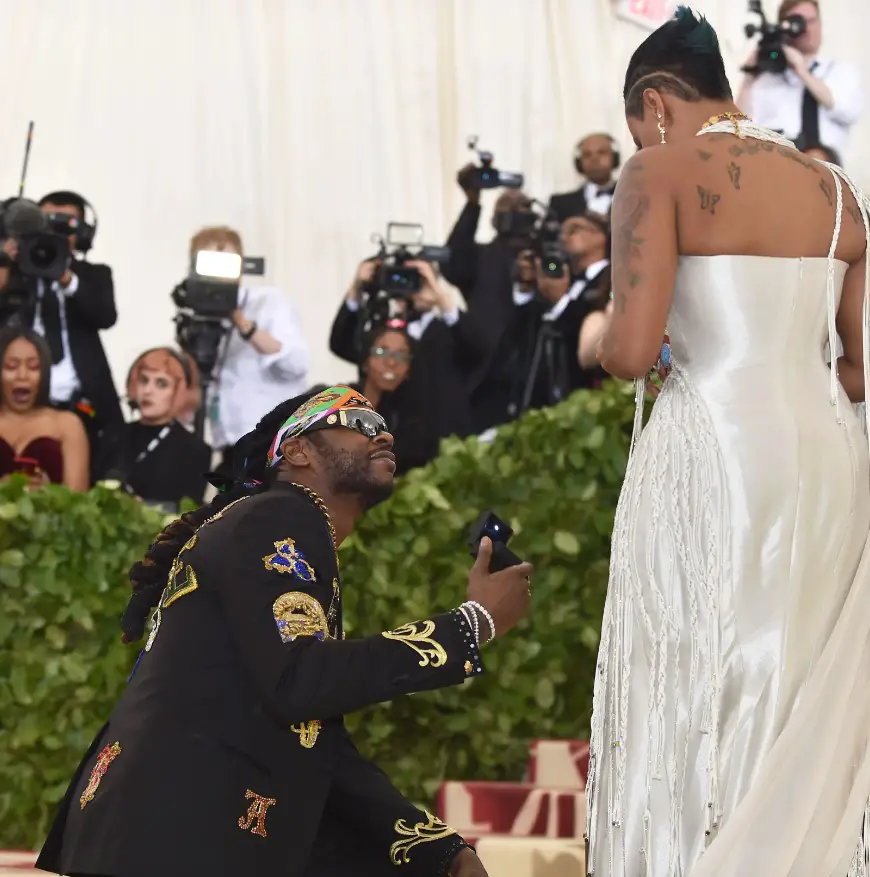 Chainz's proposal to partner Kesha Ward (Source: allure.com)
Getting down on on knee on the red carpet at Met Gala in New York on May 7th, 2018, Chainz proposed to his beautiful wife for the second time.
With tears in her eyes, Kesha, after accepting the proposal, stated,
 "It's crazy; he just gave me this! So happy! I love it."
After this marvelous proposal, the couple took the next big step.
Extravagant Wedding
After a few months of engagement, the power duo got married on August 18th, 2018, in Miami at The Gianni Versace Mansion.
With a white Bengal tiger in sight, the ceremony was considered unforgettable.
Also Read About: Former President's daughter, Jenna Bush secret Wedding
Walking down the aisle in the perfect mermaid wedding dress Kesha looked elegant as always.
Changing into a gorgeous red gown accompanied by her husband, who wore a gold blazer at the wedding reception, the star's guest list was full of well-known people.
Kim Kardashian, Gucci Mane, Alicia Keys, Kanya West, Lil Wayne, and many more celebrities were present on this auspicious day.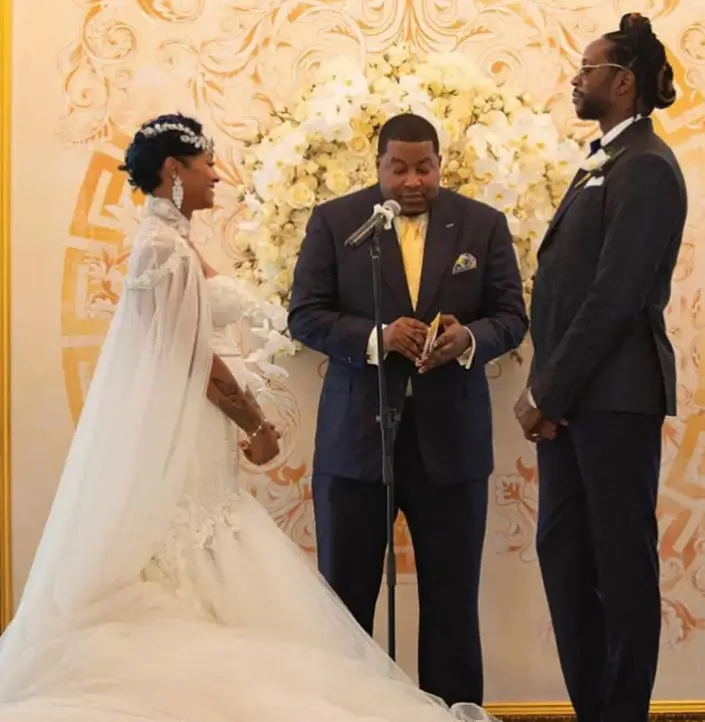 2 Chainz with his wife on their wedding day (Source: Instagram)
On their third wedding anniversary, 2 Chainz uploaded a picture from their wedding day captioning,
"3 years already ???Happy Anniversary to my wife Kesha, my best friend , love of my life and mother of my beautiful kids 81818."
Speaking of kids and guests, was the star's whole family present at the wedding?
Chainz's Children and Family
The star couple shares three children together, two daughters, Heaven and Harmony, who celebrate their birthday on 26th July and 20th October, respectively.
Moving on to their third born, dad Chainz shares a baby boy Halo who is currently at the age of six, with his wife, Ward.
And all of the star's children were present at the wedding, making it extra special.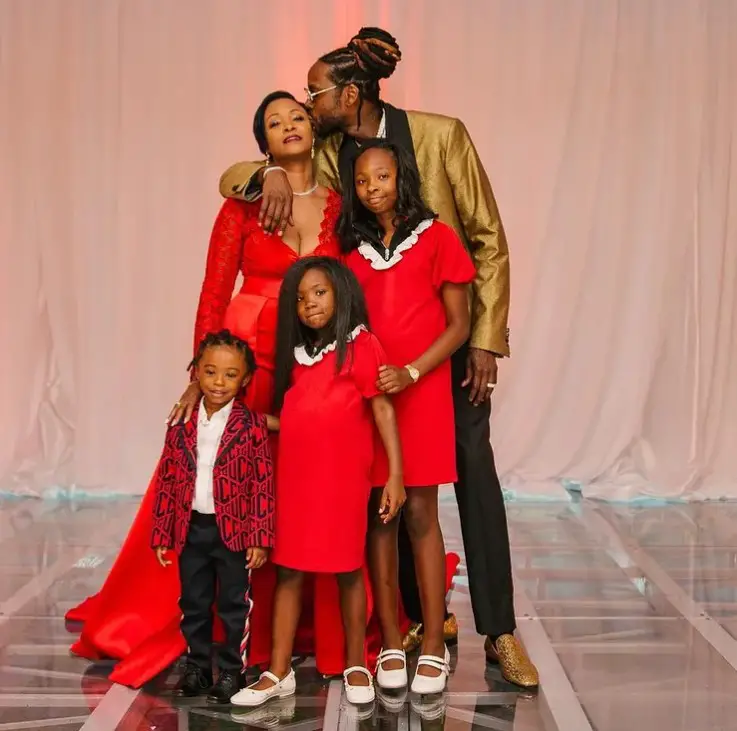 Chainz with his partner and children (Source: Instagram)
Talking about their family, Chainz once shared a screenshot of his conversation with his partner regarding their kid's tuition.
The screenshot read,
"Hey guys! Another year has approached us and it is time to pay tuition again," read the message from Epps. "Payment is due June 15th. Here is the break down…."
The total cost of their children's tuition was almost $100 Thousand, making their fans following speechless.
With five members in the family, there are always questions regarding the dad's net worth.
Standing at the height of 1.96 m, Chainz has successfully accumulated a staggering net worth of $12 Million, according to Celebrity Net Worth.
Stay reading and be alert regarding upcoming updates regarding the star's amazing career and family life!