Entertainment
Breaking Down Specualtions of Aaron Ashmore Being Gay- What's the Truth?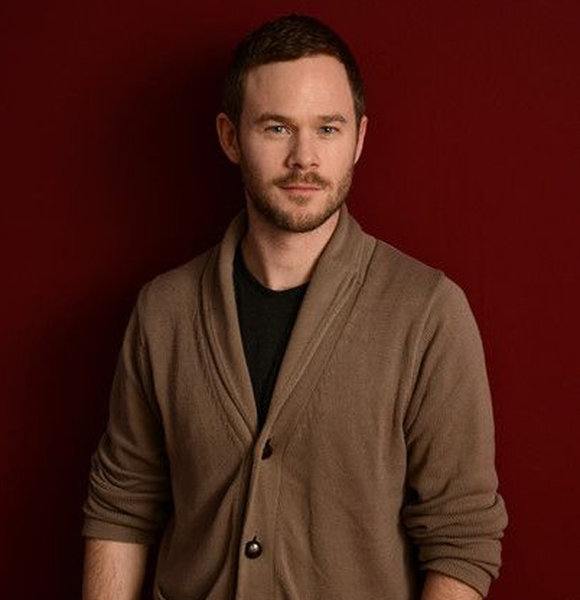 Many know Aaron Ashmore as Steve Jinks from his appearance in the science fiction series 'Warehouse 13' since its third season aired in 2011.
Later on, in the show, it was revealed that Aaron's character was actually gay.
This revelation has left fans wondering about the actor's sexual orientation off-screen. So, does fact follow fiction, or does it differ?
Is Aaron Ashmore Gay?
Aaron delivers a remarkable performance as his character in the show, but he is not gay in reality.
All 'Warehouse 13' fans must know that the show is more inclined on sci-fi and action, and it doesn't really delve into the character's love life.
Surely the sci-fi world does not have too much LGBTQIA+ representation in general, so why was Aaron's character outed in the show?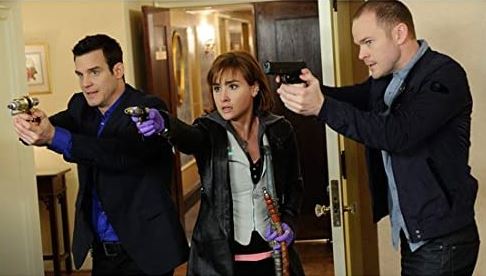 Aaron Ashmore(left) portraying a gay character in 'Warehouse 13' (Source: Amazon)
You might want to check out: Debunking Omid Abtahi's Love Life- Gay or Has a Wife?
The series creator, Jack Kenny, and Aaron sat down with Out to discuss their views on the subject.
"We're always looking to bring diverse characters into our show," said Jack. And he further stretched that there was a lack of homosexual representation in the sci-fi realm.
Moreover, he explained that the character's sexual orientation made no difference in how the story was written. He said,
 It's just a part of who he is, it doesn't define the character.
"We as a minority group have achieved a lot of what we've hoped to in the entertainment industry in that a gay character just happens to be gay. I think people will respond a lot more to what Aaron brings to the screen rather than what Steve being gay brings," Jack added.
Aaron agrees to the notion of normalizing characters from all backgrounds, and he does his job as an actor exceptionally well.
Similarly, if we were to move along and focus on Ashmore's personal life off-camera, the fact is that he is a wonderful father and husband.
Meet Aaron Ashmore's Family
Aaron has been married to Zoë Kate since 2014. he confirmed the good news via an excited tweet that read, "I'm getting married today!!!!! I love you Zoe Kate!"
Subsequently, Aaron and his wife welcomed their first daughter, Esme Grace, two years after their wedding. He was blessed with another beautiful daughter, Margot June, in 2019. 
Ashmore took to Twitter to share the joy with his followers. He posted a photo of him carrying the newborn and wrote, "My second amazing daughter has arrived safe and sound. All my love to my wife for growing and delivery this gift."
Looking at his Instagram, it's evident that his daughters are definitely daddy's girls. They mean the world to Aaron, and he spends most of his time off work with them.
Unable to withhold his emotions, he posted this picture of his dear wife and daughter on Twitter.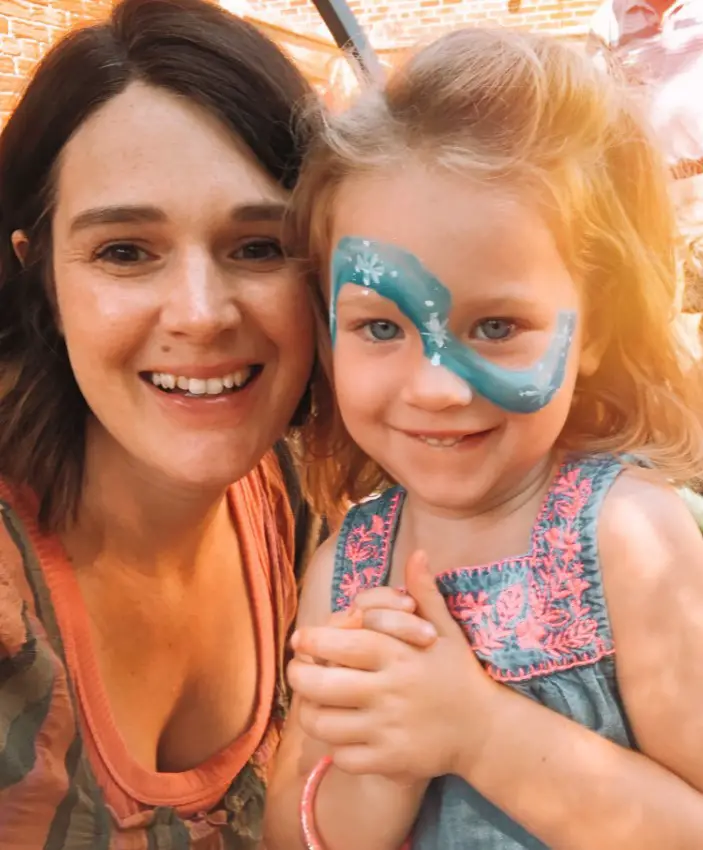 Aaron Ashmore's Wife And Daughter (Source: Twitter)
He topped the post with the caption, "So I don't post much about my family but I just had to share these two photos. I love these two so much."
Indeed, Aaron has an amazing family, and the three women in his life bring him the most joy.
He expressed his love and appreciation for his wife in an Instagram post that featured the little girls in the cutest fairy costume for Halloween. He wrote,
Zoë you are the best wife and mother I can imagine.
Aaron is surely living the best life with a wonderful wife, two gorgeous daughters, and an impressive career. Meanwhile, you can catch his most recent work in 'Locke & Key' on Netflix.