Music
Aaron Gillespie's Endless Love for His Wife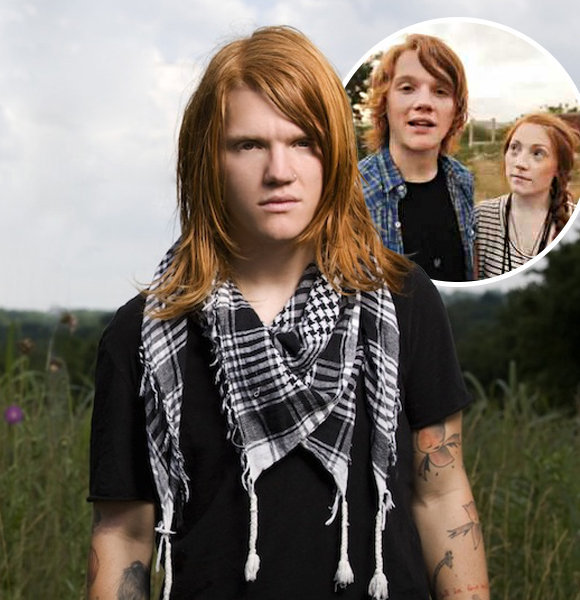 Known for being the metalcore band Underoath's drummer and vocalist, Aaron Gillespie has to be one of the most amazing drummers from the industry. 
Garnering much success from his band Underoath and Almost his married life alongside his wife is no less rewarding for him. 
Despite struggling to find love, he seems to have finally found the one for himself, and well, life is as amazing as it can be. 
Aaron Gillespie's Wife 
Aaron has stayed resolute in the industry for decades, and his career has sailed smoothly for most of the span. Unfortunately, however, the same cannot be said for his married life. 
Aaron has been married twice and, well, also divorced equal times.
While we shall come down to it later, his life now is every bit blissful. 
He is married to his third wife, Allie Gillespie, with whom he shared a daughter.
He recently shared the love he has for his spouse among his Instagram followers, where he posted a picture from the dusk commemorating his gorgeous wife's birthday. 
Sharing the picture with the gorgeous beau he wrote, 
There's a book long thing I could write here but I'll just say this. I love you endlessly and you're my home. I'd be nowhere but lost without.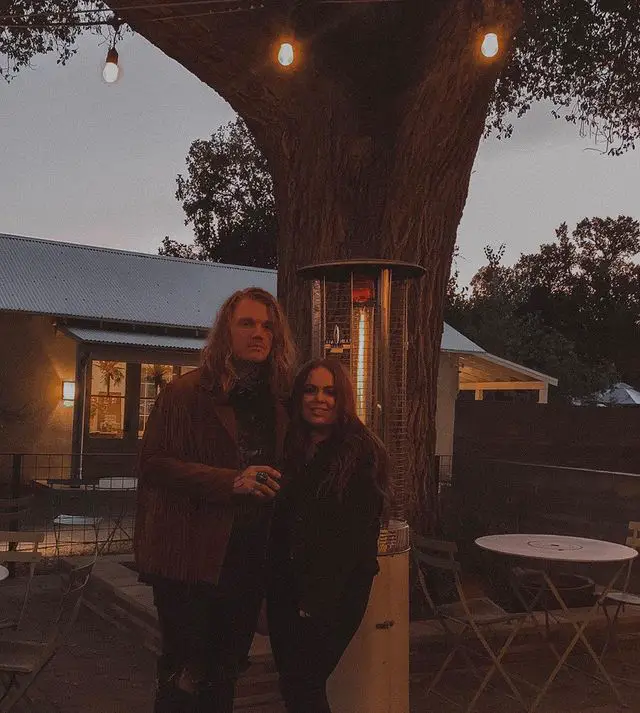 Aaron Gillespie Alongside His Wife (Source Instagram)
It is no wonder that his spouse is his whole world, but there are two other people who mean much to him, his children. 
Keep Reading: Travis Barker Married, Dating, Kids, Net Worth
And yes, two!
He had a daughter from his third marriage and has a son with his second spouse.
Aaron became a father for the second time during the quarantine. The pair's daughter was six months in December of 2020, so their daughter was born in June 2020 (See, we are quite good with maths...it's not maths? oh, okay)
Touching on the birth of his daughter during an interview, he shared how the year was a "dumpster fire" for him in so many ways.
He said, "My wife had a baby during quarantine. My daughter is six months old now; this person is eating solid foods, and she was born during Covid! It's wild,"
Their daughter's name is Townes. How do we know? Well, his gorgeous spouse happens to have an Instagram account (that is private, by the way), and there she proudly flaunts being his spouse and a mother to Townes. 
His daughter is a little over a year old now, and his son from his second marriage is nine years old as of now. 
His son was born around 2011, and he also has a tattoo of his son that he got when his son was 6-years of age. 
 As we promised, it might be time to touch a little bit on his past marriage and how it might have ended. 
Aaron Gillespie's Past Divorces 
Aaron first shared vows with his first spouse, Jamie Ann Robertson, in 2006. In an interview, he shared how his life changed between 2004 and 2010 when he got married and divorced. 
Therefore, their divorce happened before 2010. However, this was not the end of the road for his married life. He tied the knot to his second wife and had a son with her. 
Sadly, he also got divorced from her, but the circumstances leading to the split are not known. However, he did say in an interview back in 2016 that he got divorced from his second spouse a year ago, so they possibly divorced during 2015. 
As they say, all's well that ends well. Despite his share of failed marriages, he gave marriage another chance with his now-spouse, and all seems to be going perfectly fine, and we hope it remains the same till the end.