Sports
Abdelhak Nouri's Parents & Siblings - Where Is He Now?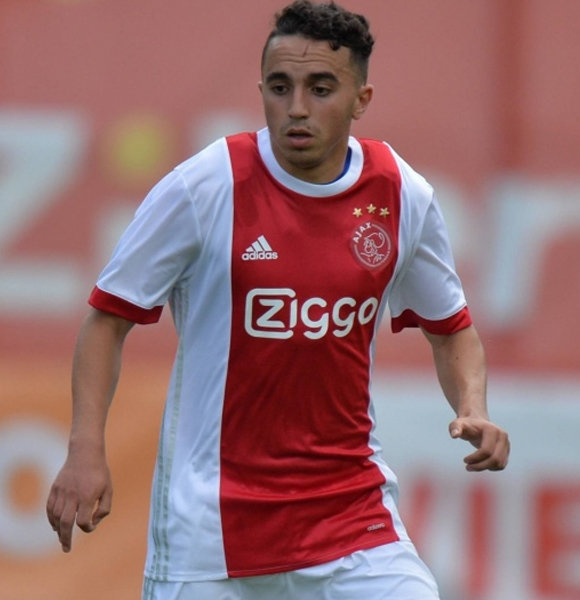 Abdelhak Nouri, a former Dutch professional football player, has occupied his spot amongst millions of hearts. His contributions to this field are ineffable to put into words. 
Nouri's amazing feet and boots that barely stopped on the ground all of a sudden took a pause that never really resumed afterward. 
He got slammed into the darkest phases of life, where a single ray of light didn't reach out. However, his parents and siblings have always stood firm alongside his heart-wrenching journey.
Abdelhak Nouri's Parents & Siblings Support?
Nouri, a star, was born in Amsterdam to his parents of Moroccan descent. He has five siblings, brother Abderrahim Nouri and four sisters; Ghizlan Nouri, Sabrine Nouri, Amira Nouri, Fairouz Nouri.
The former football player grew up alongside all the significant portions of his life, where he garnered immense gaiety from each of the members. Nouri and his family were blooming with delight and love. However, the essence of the family weakened as Nouri came across the most devastating phase of life.
Initiating with the story, Nouri's family members were extremely supportive, and they never took a chance to miss any of his matches.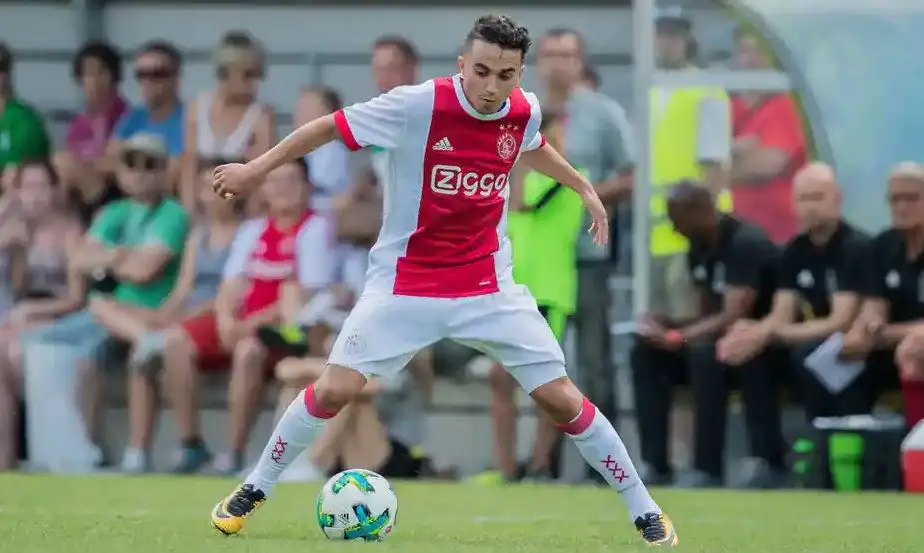 Abdelhak Nouri while playing his game (Image Source: Guardian )
However, the day Nouri was about to meet up with an unexpected incident, none of his family except his sibling, Abderrahim, were viewing the match. Nouri's mother was home with her four children while his uncle was in Amsterdam.
Also, Nouri's father had returned to Morocco. So, Abderrahim, Nouri's sibling, was the only person who had been keeping his eye on his siblings' match then. 
Nouri was flourishing on the pitch, but not until he started seeming a little uneasy. Initially, Nouri seemed in pain and landed his back on the ground with his face all over his head.
The match pursued for a good five seconds, but as the player seemed pretty serious, the team gathered around, and a physiotherapist looked in through the matter. 
Abderrahim suspected his brother to have either gotten dizzy or had been experiencing pain in his ankle due to an injury. But unfortunately, Nouri was going through something much more serious than any assumptions, Nouri had collapsed that later led him to permanent brain damage.
The stories of players collapsing on the pitch are some of the most bizarre stories. Patrick Ekeng from Dinamo Bucharest had even lost his life as he collapsed on the pitch.
Similarly, players like Miklos Feher, Piermario Morosini, and many brilliant players lost their lives while playing on the pitch. 
Abderrahim's feet left the land with fear, keeping these dreadful stories in his heart. He was bound of words and feelings, worried about his mom; he called her, but thankfully she hadn't been watching, and she knew nothing about the ongoing matter.
Also, read-  Iker Casillas: The most capped player in European History:Most International Caps
Eventually, Nouri was taken to the hospital for further treatment. Thankfully, Nouri had a chance to live, so he was immediately rushed for treatment. 
His parents, taken aback from grief, gradually made their presence to the hospital. Professor Barbara Friesenecker called them together and said,
"Your brother and your son have too much brain damage, and he won't be able to walk, to talk, to recognize."
These heavy words stunned his parents & family. Nouri's father almost passed out when these words hit his ears. Nouri was struck with a terrible fate, and now the family had to do nothing but accept and take care of him. 
Moreover, the team he played for, Ajax, made a small effort to lessen the trauma, the whole family was dealing with. The team talked about their agreement to pay Abdelhak's family $8.9 million in compensation.
The team expressed their grief as Abdelhak had his brain-damaged permanently, which might never let his feet touch the pitch ever again. 
He was in a coma for two long years. Then, finally, after two years, eight months, and nineteen days, the former player returned to his senses.
He came out of the coma while igniting a spark of joy amongst his parents & siblings. Today, according to his brother, Nouri has got his communication back and is properly able to talk. 
When asked about Nouri's condition, his sibling Abderrahim said, 
"At good times there is a form of communication, then he moves his eyebrows. He just can't keep it up for long, that seems to be top sport for him."
Nouri still doesn't seem to have recovered, but the prayers from all of his loved ones are gradually getting into him and pacing his healing process.