Music
A Sneak Peek Inside Ace Frehley's Private Life- All on His Wife and Daughter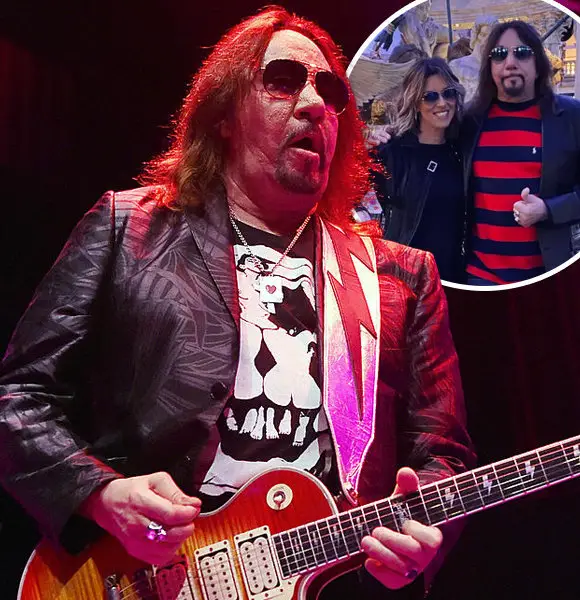 Ace Frehley is a prominent name in the rock and roll music scenario. Most people know him as a legendary guitarist and one of the founding members of the rock band Kiss, but his personal life with his wife and daughters are the lesser-known aspects.
He has touched the hearts of many, and his contribution to the music industry has been extremely impactful. So, what is the rockstar like when he's not performing on stage, and who's the lucky woman who gets to be called his wife?
Who Is Ace Frehley's Wife?
You might be surprised to know that the 70s heartthrob Frehley is currently a bachelor! But that doesn't mean he's on the market either.
He might not be married, but his life and plenty of love, thanks to his partner Lara Cove. Even though she doesn't have the 'wife' title yet, she is a fresh wave of affection in the musician's life.
You may also like:Troy Kotsur's Long Married Life with His Wife ; More on Daughter
The pair met back in 2018 at a convention and started dating shortly after. 
"She's a very beautiful woman. We got to talking. And then she came to one of my shows subsequently, several months later. And one thing led to another. I don't think I need to go any further." said Ace describing his lover.
Moreover, the pair truly looks like a power couple when they're showing off their rocking outfits on social media. Ace and Lara love a good mirror selfie to show off their stylish wear.
For instance, Lara posted a picture of the two studded in leather jackets and cowboy boots on her Instagram.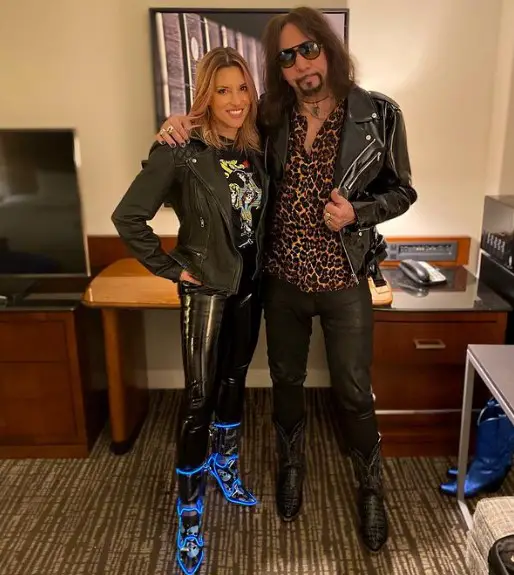 Ace Frehley with His Partner, Lara Cove (Source: Instagram)
"You make me glow spaceman," she captioned the picture. While it might be referencing the glowing boots on her feet, we'd also like to think that she's talking about the glow on her face when Frehley is beside her.
It's been a few years, but there seem to be no signs of a wedding upcoming for the two. They moved in together quickly after dating, but they're patiently waiting to take the next big step in the relationship.
Things seem to be going well in the rock guitarist's love for now, but he has faced troubles with women in the past.
Ace was, in fact, married twice before he started dating Lara. His first wife was Jeanette Trerotola, whom he married in 1976. Together, they share one daughter, Monique, but the pair did not last till the end.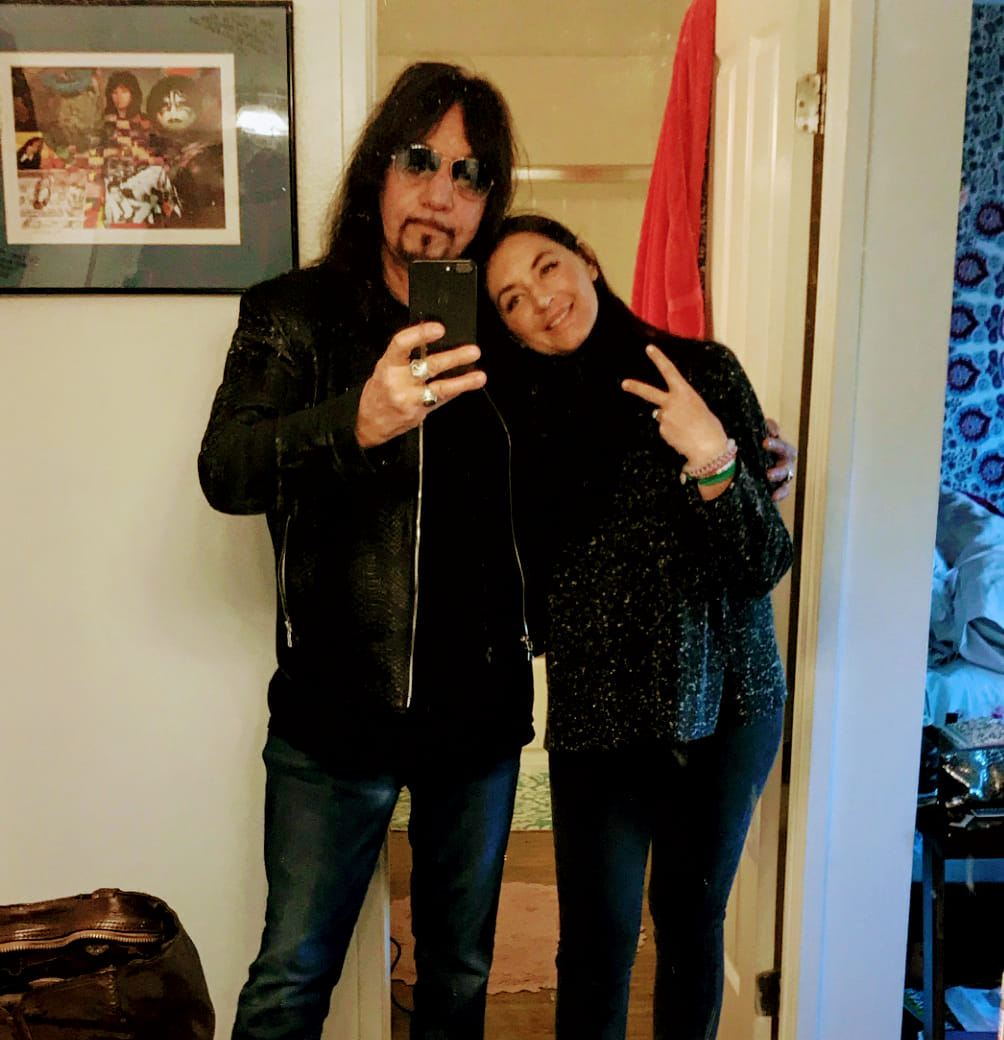 Ace Frehley with His Daughter, Monique (Source: Facebook)
Ace also has another daughter, Lindsey, with his ex-girlfriend Audrey Hamilton. Likewise, Lara has two children from her past relationships.
After the split with his first wife, Frehley married Rachel Gordon. However, their marriage saw a nasty ending.
Their ties ended with his former wife filing a lawsuit of $10 million for Ace and $25 million for band member Gene Simmons for sexual battery and damages.
Nonetheless, Ace and Lara have managed to leave the past behind and start afresh and new relationship.
Ace has found another shot at love through Lara, and judging by the fact that the couple is always seen with a smile on their face, we guess that all is going well in the Frehley and Cove home.