Entertainment
Troy Kotsur's Long Married Life with His Wife ; More on Daughter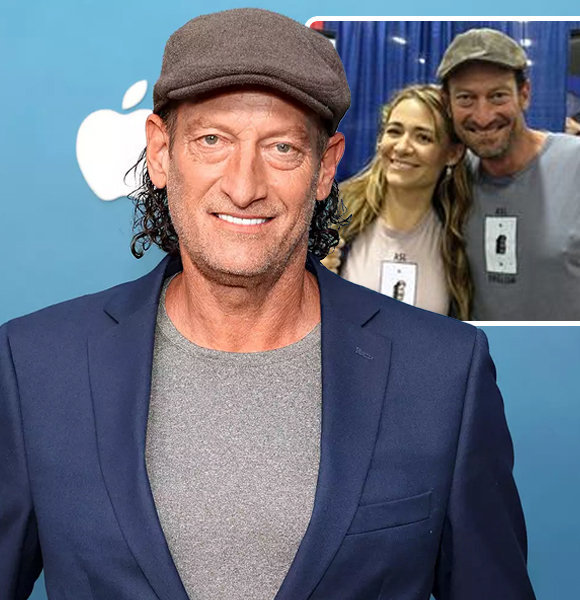 Imagine not being able to hear but captivating millions of people with a soulful connection and vibration that comes from within. Well, Troy Kotsur is an amazing example to such an individual.
He is best known as an actor who has been mesmerizing his fanbase for years of dedication and hard work in the entertainment industry.
While garnering immense success and love worldwide, he has also made sure to keep his life alongside his beautiful wife smooth and ongoing. 
Troy Kotsur's Wife
Love does sound like a sophisticated term to many, but ask Troy's wife its literal definition, and she would smoothly justify the real meaning behind this ethereal yet ineffable term. Troy walked down the aisle with his significant other, his wife, Deanne Bray, in 2001.
It's been over two decades since their wedding, and they are still standing strong and firm beside each other. In addition, Troy's wife as well is deaf. Her right side of the ear doesn't work at all, whereas her left side does work partially, and she has a hearing aid over.
However, embracing each other is an ideal form of love. Despite their disability, they've not compromised over their passion and have indulged a strength that holds them as a recognizable personality worldwide.
Troy holds prominence in acting, while his spouse as well has had her contributions to the entertainment industry. In 1997, she was seen for her portrayal as Juliet in 'Elle,' and in the same specific year, she portrayed the role as Jan Curran in 'Diagonist: Murder.'
Also, read Is Sean Berdy Really Deaf? If So Then How Does He Do All The Talking in Sets and Interviews?
In addition, she has also marked her presence in CSI titled 'Sounds of Silence' on an episode of 'Rescue Me,' 'Two Broke Girls,' and a lot more. Moreover, this dexterous lady has also written Grow With Your Child. Well, from all of these things seem pretty clear how she has been flourishing so far.
Adding shine to her accomplishments, her husband, Troy, stood out as the first deaf actor to win the SAG award. He also thanked his spouse for being his backbone and support system. He said,
"She is still here with me today. She's been with me through all these years of struggle. Thank you so much for being my backbone and thank you for supporting me. I love you."
The power couple has been filling the canvas of life with all the vibrant colors possible. Adding sparkle to the canvas, they have welcomed another blessing into their lives, their daughter,  Kyra Monique Katsur.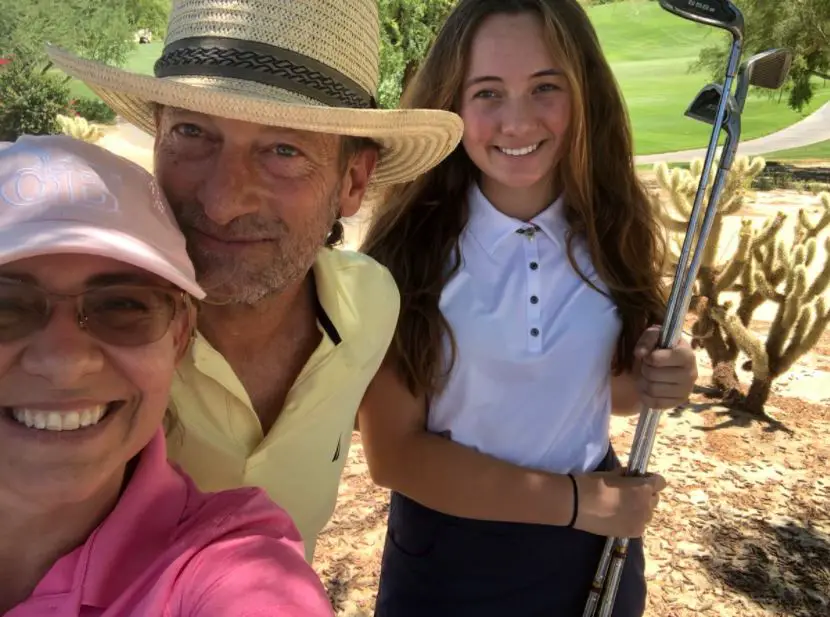 Troy Kotsur while playing golf with his wife and daughter (Image Source: Twitter)
She is indeed a blessing and has been a support system to her parents. 
Kyra has not just been a daughter, she has been an inspiration to her parents. In the nuclear family of three, she plays the role of a protagonist. 
If you've watched the movie CODA, here's a scene that was inspired by the real-life conversation that took place between Troy and his daughter. 
Troy portrays the scene as a father, and Emily Jones, as a daughter. There, the daughtther describes her father about her passion for music. To grasp a better understanding of her passion, Troy rests his hands on her neck to feel the vibrations in her voice. 
This beautiful scenario couldn't have gotten better when Troy confirmed how it was based on a real-life incident. While pondering deep into this man's life, we can make speculations on how he has proved himself as a victor when it comes to being a perfect father and a husband.