Celebs
Ainsley Earhardt and Dale Earhardt- Is There a Connection?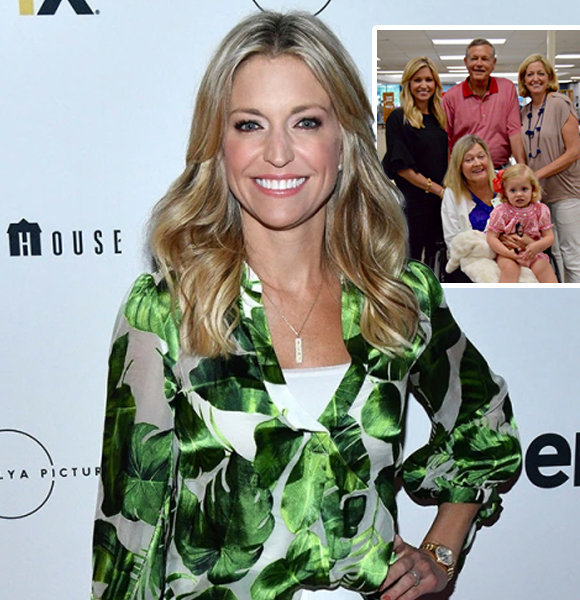 The blue-eyed beauty Ainsley Earhardt has been charming the audience of Fox & Friends and has been a part of many big pieces of news throughout her time there.
Ainsley is gaining more popularity, and a recurring question is coming up among viewers- "Is Ainsley Earhardt related to Dale Earhardt?"
Ainsley Earhart Related To Dale Earhardt?
The quick answer to the famous query, "Ainsley Earhart Related To Date Earhardt?" in simple words, is yes.
Ainsley Earhardt is related to Dale Earhardt, not to be mistaken for Dale Earnhardt, who is a professional stock car driver. Ainsley is Dale Earhardt's daughter.
The Earhardt family has made a few appearances on TV, and Ainsley isn't shy to introduce her parents to the many viewers. In fact, she stands proud with her parents by her side.
Also check out: Debunking Charlie Plummer's Relation with The Legendary Christopher Plummer
However, quite a commotion had stirred into Ainsley's life a few years back as her mother, Dale, suffered from a stroke. According to the report by Atrium Health, Ainsley's father Wayne found her mother unresponsive on the ground and rushed her to the hospital.
She had to fly back and forth from New York to Charlotte, North Carolina, to see her mother every weekend. A stroke is a serious condition that can leave patients paralyzed if not properly cared for.
Things weren't looking too good for Dale as she had lost motor functions of her body. The family had almost given up. Fortunately, Dale Earhardt recovered successfully from the mishap and continues to make progress in her health.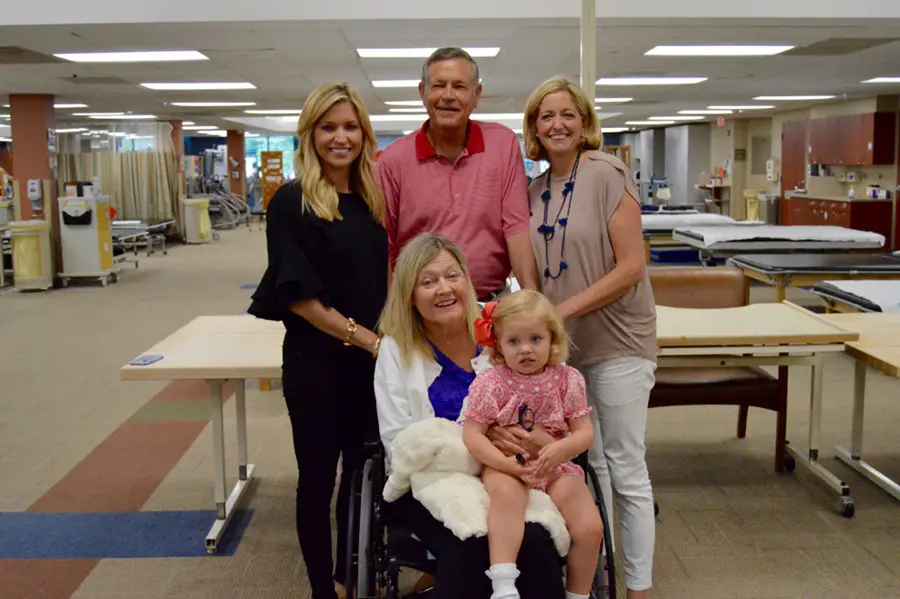 Ainsley Earhardt with Her Family (Source: Atrium Health)
The family looks all bright and happy in this picture. Dale Earhardt is seated in the wheelchair with Ainsley's daughter. 
Along with Dale, Ainsley has a big happy family with her father and siblings. She is very close to her father and says he is her inspiration. Addressing her Fox & Friends debut, she shared how her father had to work three jobs to pay for her and her sibling's education.
You might like: Ainsley Earhardt, 42 & Will Proctor Split; A Well Thought Out Divorce Route
She was inspired by her father's work ethic and carried that determination onto her own professional life. "Ainsley's relentless work ethic, congeniality and enthusiasm for connecting with our viewers and staff are extremely refreshing," said Fox News chairman Roger Ailes.
Now, she proudly has her dream job and dedicates it to her parents. She said Dale was a "news junkie" as well.
So we see Ainsley had tons of influence in her household, which helped her become the strong TV personality that she is now.
Earhardt shared this beautiful picture with her father, Wayne Earhardt, on the occasion of father's day on Twitter. "We had a wonderful Father's Day together & hope yours was nice too. I love my dad," she wrote.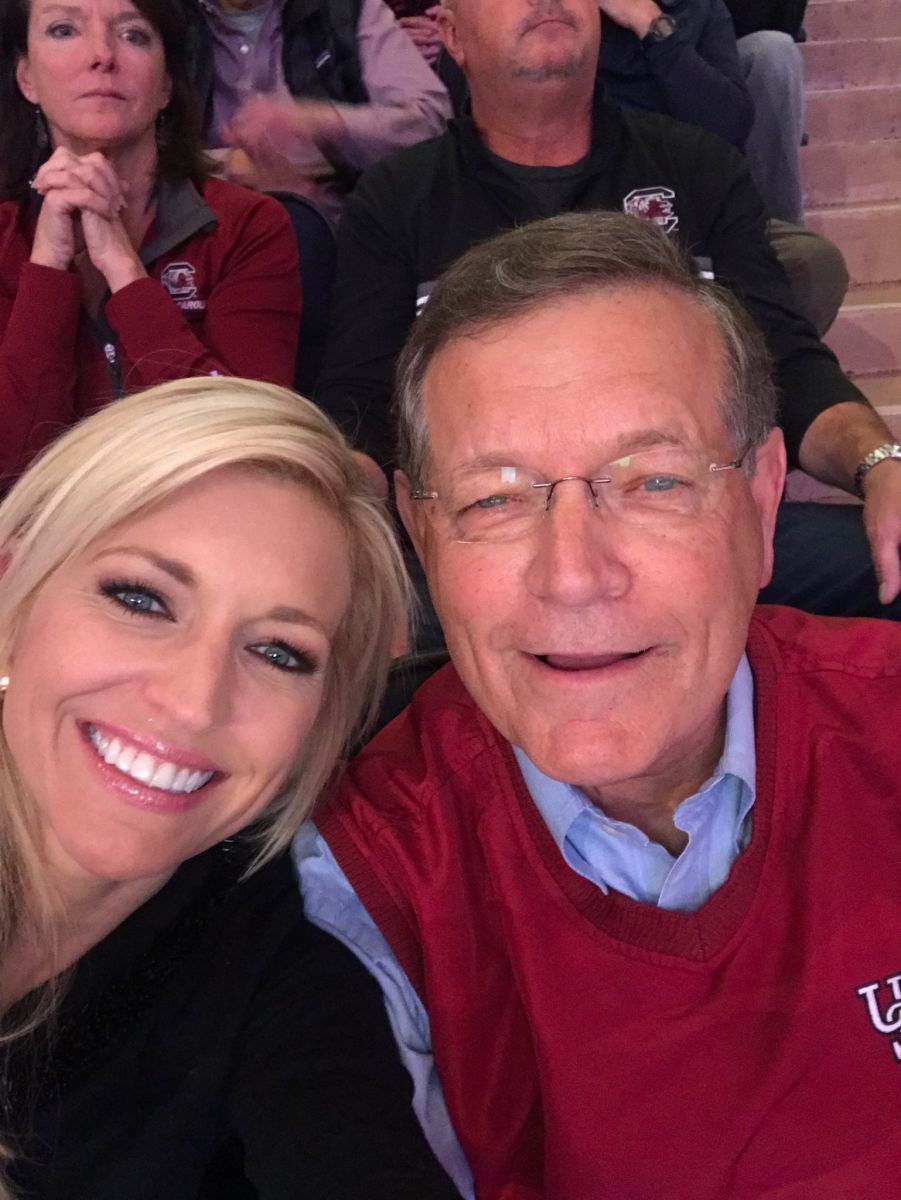 Ainsley Earhardt with Her Father (Source: Twitter)
Moreover, Ainsley is experiencing motherhood herself. She has a beautiful daughter from her previous marriage with William Proctor. The two were married for around seven years until they got divorced in 2019.
Ainsley has been relatively open about her personal life, but her rumored relationship with fellow Fox News personality Sean Hannity has been kept under the wraps. However, according to various sources, the two have been dating for some time now, despite their public secrecy and denial. And it's fine as long Ainsley is happy.