Entertainment
Alec Mapa & His Husband's Love Story- An Inspiration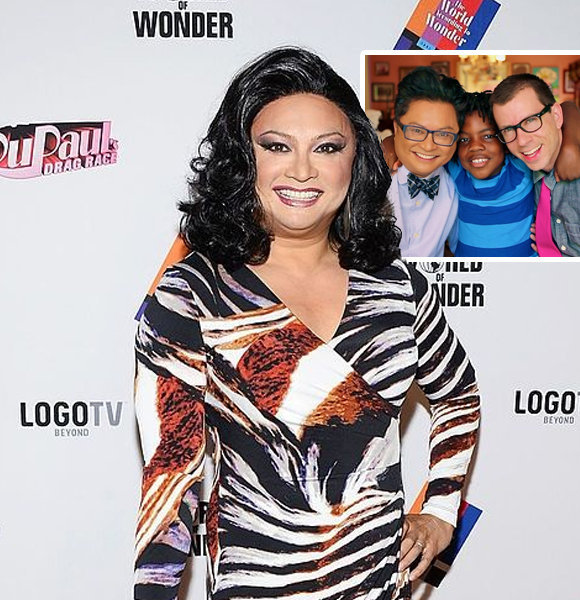 The 'Beethoven's Treasure Tail' star Alec Mapa fills in the vibrant colors of the rainbow to the word love. This gay actor has had hundreds of stories to tell, thousands of struggling phases, and minimal criticisms.
Mapa also has a husband and a son right beside him, holding his hands and cherishing the moments of life together. But despite all the roadblocks, the actor, his spouse, and their adorable son relish a happy life together.  
Alec Mapa's Husband 
Mapa is one of those who unapologetically accepts his sexuality regardless of any criticism. Though negative criticisms are sporadic, they do affect a person's way of thinking, but not in the case of Mapa.
He is proud of who he is, and today has built a beautiful family alongside his spouse and an adorable son. To let the people like him combat fear and lack of acceptance, this actor has provided aid to various LGBTQIA+ communities. 
Mapa and his husband, Jamison Hebert, an American producer, first encounter each other in 2002 when they met on the set of  'Drama.'
After six long years of dating each other, they finally tied the knot in 2008.
The husband duo complements each other in every possible way. The spark in their eyes is vivid and fresh that never actually fades. 
Mapa and his husband have been keeping their mutual understanding intact. However, they have not shared much regarding their love story. 
Keep reading about another astounding gay actor: Richard Fowler's Life Story- An Inspiring One
Alec Mapa's Son
But, America's Favorite Gaysian, Mapa, has a story to narrate regarding the adoption of his son. He for sure is one of the finest actors, but in terms of fatherhood, he and his partner do take away the crown for the best. 
The couple was influenced by hundreds of LGBTQIA+ families raising a kid alongside and prospering their lives. So they went to foster care and thought of adopting an adorable African-American kid, Zion.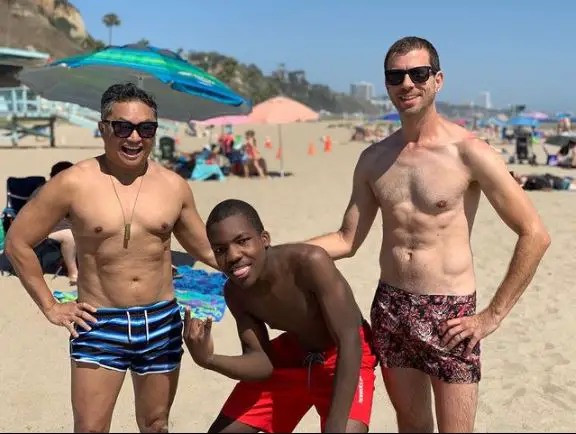 Alec Mapa enjoying the vacation with his husband, Jamison, and son, Zion (Image Source: Instagram)
In an interview with Gays with Kids, Malpa revealed that their son had already been placed with four families. But, in their case, he didn't want to give him back.
Instead, the couple decided to sign the adoption papers and welcome him into their life. He said, 
This is our kid! We're not giving him back! Three months into our foster placement, he had the TPR — termination of parental rights — and nine months later, he was ours!
To this date, the couple has been leading a beautiful life alongside their adorable son, who means the world to them. However, Mapa and his husband inspire many youths, struggling to accept their sexuality.
Being a little different from most others adds more details and colors into an individual's life. Belonging to an LGBTQIA+ community and coming out with one's sexual identity should never impact an individual's aspirations.
However, it does not hinder the person from dreaming high and becoming successful. Every person holds their essence, and they deserve respect for what they have in them.
Therefore, the couple indirectly urges all the struggling people to accept themselves the way they are and get on this beautiful journey of life with their essence. 
Today, Mapa is a millionaire who garners a whopping $1 million net worth. And, it is possible of because of his hard work and dedication to his craft. No wonder, the beloved actor is sure to add to his impressive fortune with several projects up his sleeves in the near future.