Music
Alex Lifeson's Rekindled Relationship with His Wife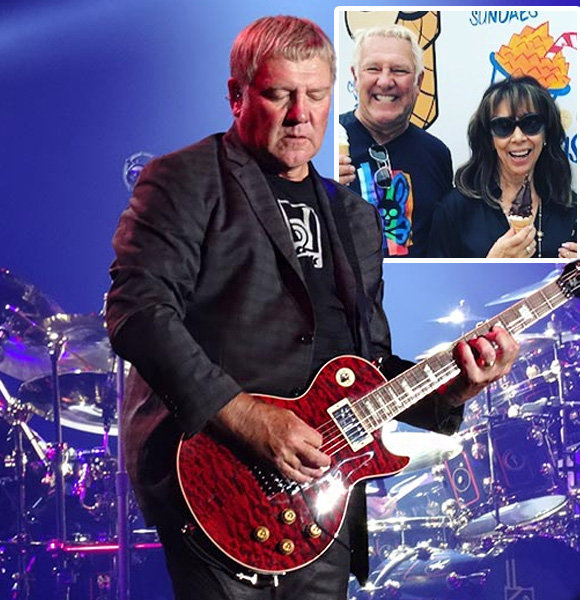 Canadian musician, songwriter, and record producer, Alex Lifeson is married to his high school sweetheart, whom he now proudly calls his wife. The pair have been married for well over four decades and has a wonderful family of four. 
Known for being the guitarist of the rock band Rush, Alex has been in the industry for as long as one can remember. 
He has beautifully found the perfect balance of his personal and professional life and now caters to both wonderfully. 
Alex Lifeson's Wife and Family
Alex has been married to his wife, Charlene Lifeson, since 1975. They have been married for 46 years and counting. 
Alex's official website states that he has been married to his "high school sweetheart," meaning Charlene has been in his life since high school, and they have been together for longer.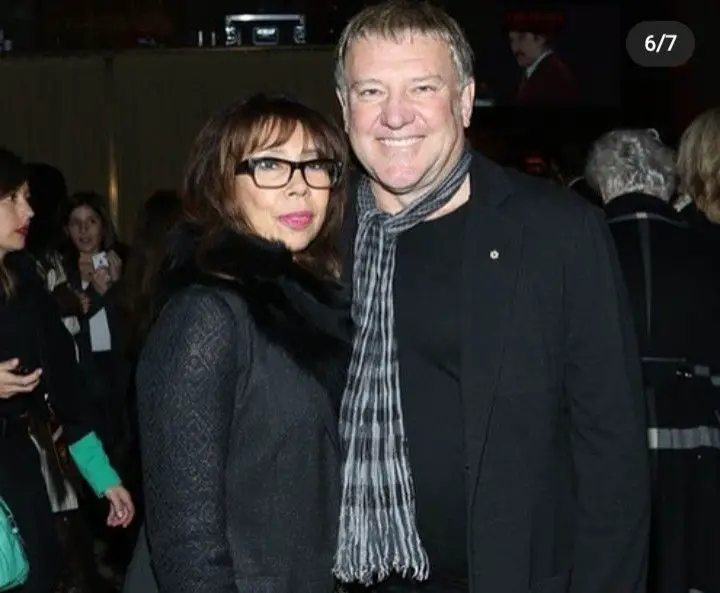 Alex Lifeson with His Wife (Source Pinterest)
Most people who know Alex know his love for marijuana, as he has once openly said, "I find that smoking pot can be a really great creative agent."
He, however, is quite against the use of Ecstasy and cocaine. While talking about his use of substances, he also shared how drugs might have helped him "reconnect" with his wife. 
Intriguing: Where Is Eagles Guitarist Don Henley Now? His Net Worth & Married Life
He shared how the two were going through a difficult time in their relationship, and in the euphoric effects, the two danced, talked their hearts out, and eventually mended many unhealed wounds.
He said, "We cranked the music and we were dancing, and then we talked for hours about deep personal stuff for what seemed like the first time, even though we'd been married for years,"
The Canadian musician further added, "We were going through a bit of a difficult time in our relationship, and that opened up a lot of doors."
Well, all of it seemed to have perfectly worked as the two have remained intact and together ever since. If anything else, the love seemed to have only grown. 
The two have a wonderful family life along with their two sons, Adrian Lifeson and Justin Lifeson, both of whom are fully grown adults and have chosen their respective paths in life. 
Alex Lifeson's Family
The father of two lives quite a happy life with his wife, kids, and two grandsons. Yep, this super charismatic singer is also a grandfather to two grandsons. 
One of his sons, Adrian, seems to have followed in his footsteps as he has a duo band and also has collaborated with his legendary father. 
His band name is Lightfield. 
Alex has been an influence for many big artists and guitarists, including James Hetfield from Metallica, who has referred to him as one of the best rhythm guitarists of all time. 
Also Read: The Stories Behind James Hetfield's Tattoos
So it is no brainers that his son has chosen the same career path as his father. Undoubtedly, his son is already committed to his craft, which he will prove to the world eventually. 
Other than this, not much is known about his family life as he does not talk much about it. However, looking into his life, one can clearly see how happy his family life is and how content his life is.