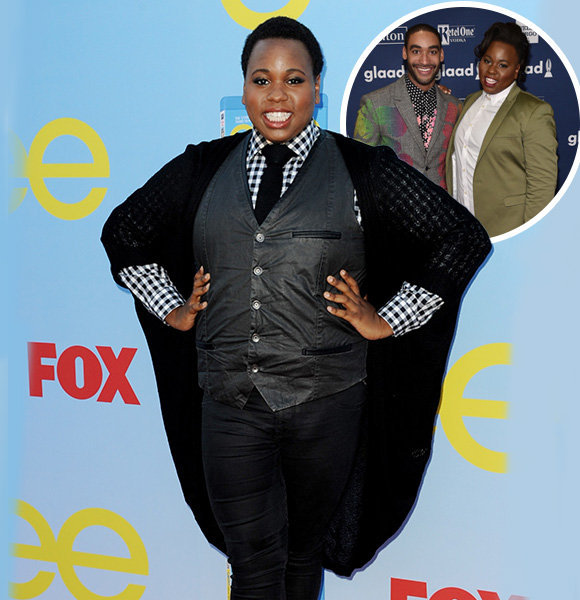 Alex Newell is an American actor and singer who is known for their role in the Fox musical series 'Glee.'
They also starred in the Broadway revival of 'Once on This Island.' Alex is a big name in the theatre industry, and they have also made their mark known in the music industry as well.
While Alex's movie and television credits are a handful, their musical credits are over a dozen in number. 
But in this article, we are sliding away from Alex's professional life and shedding light on their personal life. 
We will be going through Alex Newell's gender, boyfriend, sexuality, and all of it. 
What Gender Does Alex Newell Identify As?
Alex Newell is an openly gay personality, and many sites report them to be a gay man. However, in May of 2020, Alex revealed that they identify as gender nonconforming, which also means genderfluid, in other words. 
To our readers who are unknown of the term, a gender-fluid person is one who does not identify as any gender in particular. 
Usually, people go by male or female, but many out there are not comfortable with being assigned a particular gender. So, the term genderfluid. 
Alex does not identify as male or female in particular, and so they identify as gender-fluid. So, therefore, it is also very important for us to know what pronoun they go by. 
Alex has stated that they go by all pronouns, so he/him, she/her, they/them, and other many pronouns that people identify as can be used for Alex as well. 
However, in this article, we will be using the they/them pronoun. 
Now let's discuss their personal life in depth. When we say in-depth, we specifically mean their relationship and dating life. 
More on: Blair Imani Came Out As Bisexual, but Does She Have a Girlfriend?
Does Alex Newell Have a Boyfriend?
For someone as charming and charismatic as Alex, having a boyfriend is something we would think about Newell. 
And boy, we are right!
Alex has been dating their long-term boyfriend, Zake Thomas, but the two have been keeping their relationship on the down low. 
Although the two have kept much of their relationship private, Alex has shared one or two of their relationship with the media.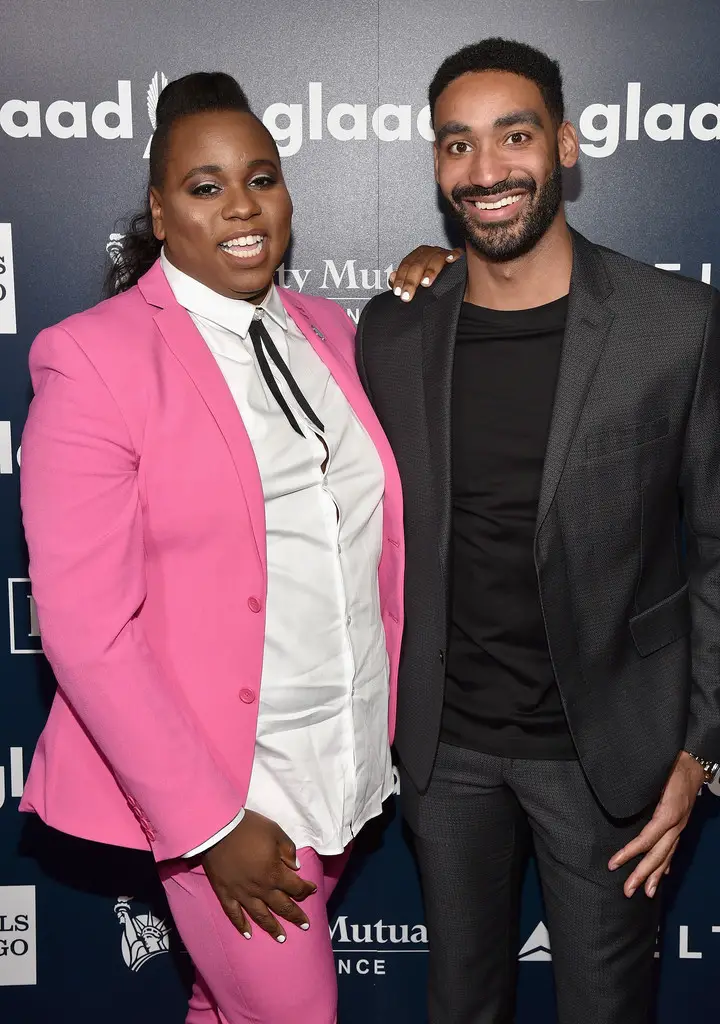 Alex Newell with Their Partner (Source Zimbio)
Back in 2017, Alex revealed how no one really called them beautiful until they met their partner. 
"I had the insecurities about it all the time. It was really hard to get out of that. But here I am. I've risen above it. He always said I was beautiful, regardless. It's a hard thing to hear because no one else has said it."
Going into past relationships of Alex, they used to be in a relationship with a guy who goes by the Twitter handle, JCshoes. 
They revealed in a tweet how their boyfriend of the time was the only person who understood them. 
For whatever reason, the relationship might not have worked out; but in the end, it seems like Alex has found the right one for them. 
The so-in-love couple does not seem to be giving us shock with any breakup news. The two are still very much together and made an appearance back in November 2021 as the stunning pair were photographed during an event.