Celebs
Blair Imani Came Out As Bisexual, but Does She Have a Girlfriend?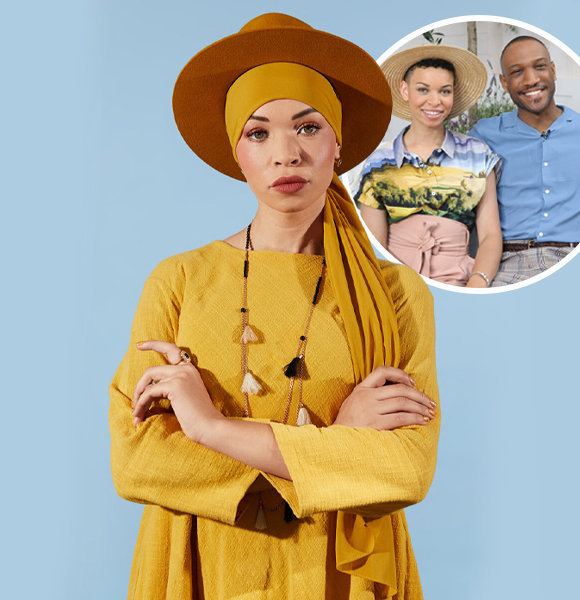 Author and activist Blair Imani has taken the media by storm with her bold statements and political stances. Many admire her openness and courage to be herself, and she's a role model to them.
She announced that she was bisexual not long ago, so has the fierce lady found a girlfriend to share her love with? Is she taken or single now?
Does Blair Imani Have a Girlfriend?
Currently, Blair does not have a girlfriend in her life. However, she made the announcement about her sexuality and opened up about being queer on the show 'Tucker Carlson Tonight.' 
She said she identified as a black Mulsim queer woman, a statement that received mixed reactions from the public. But, she fearlessly continued to advocate for her identity and millions of others who share similar stories as she always does. 
Also check out: Nicola Coughlan's Heartwarming Support for the LGBTQIA+ Community Draws Speculation on Her Sexuality
Amongst all this, she hasn't really spoken about having a girlfriend. She has only mentioned having a girlfriend once in the past.
However, Blair shared that she had a girlfriend named Sylvia in college. Her college girlfriend was a beautiful exchange student, as she has described her. 
Likewise, she also admitted to dating others during her college days. 
However, they remained as flings of the past, and Blair found her true love later on. She finally stumbled upon a partner later, and when she did, she made sure to put a ring on it.
Blair Imani Is Engaged
Blain Imani is currently engaged to her fiance,  Akeem Omar Ali.
The two had been dating for some time when Akeem proposed to Blair in 2020, and she gladly said yes to the man of her dreams.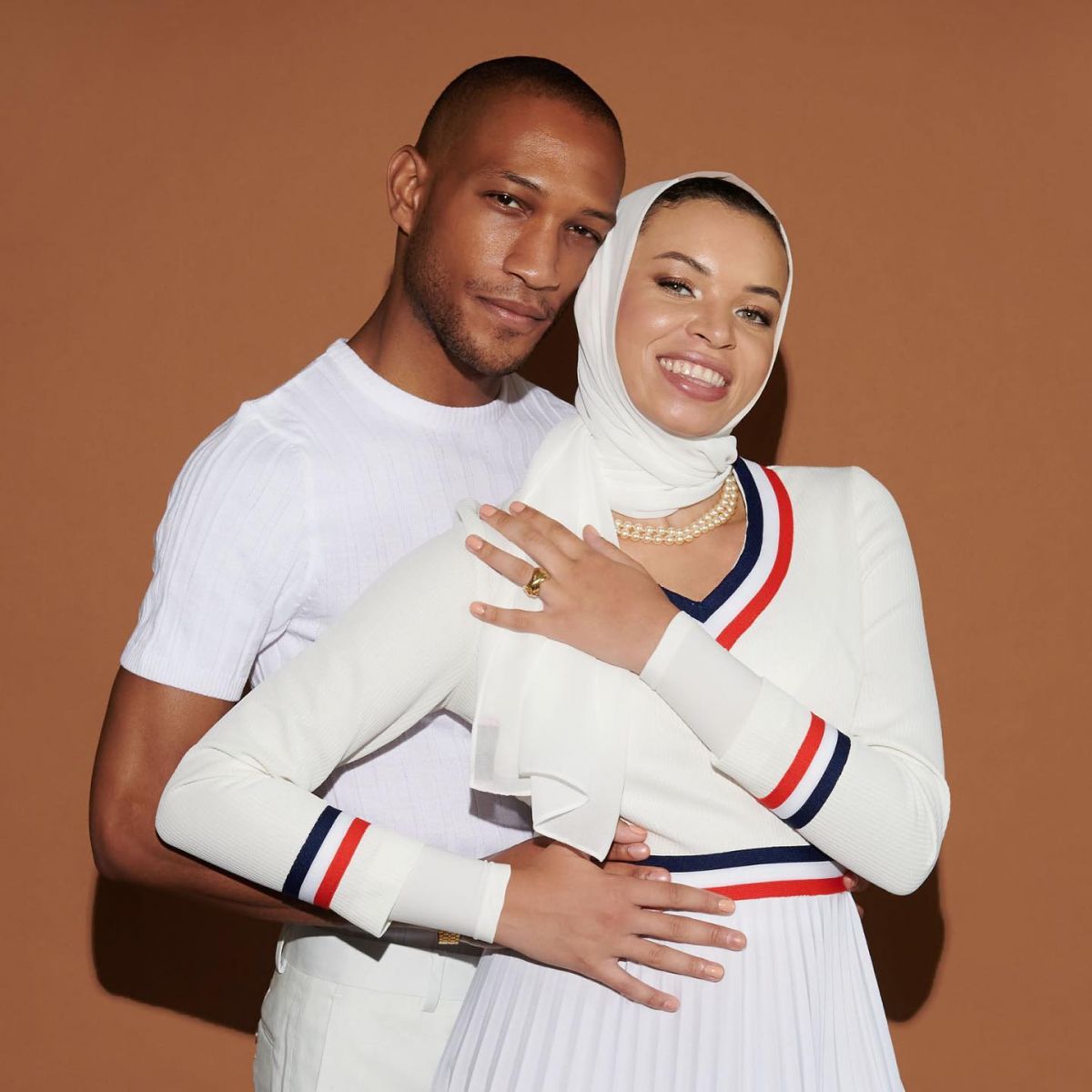 Blair Imani and Her Fiancee, Akeem Omar Ali (Source: Facebook)
In fact, it was the day she had been waiting for. 
"The love of my life is now my fiancé. Akeem Omar Ali proposed to me, and I proposed back," she announced in her Facebook post about her marriage and added,
 The first time I laid eyes on Akeem I literally thanked Allah because I knew they'd be the person I would marry.
Adding on, the story of their proposal is quite interesting. It was actually Blair who popped the question first to Akeem, but he felt that it wasn't the right time for such a huge step yet.
But, he made up for it by asking her the big question a few months later, and now they stand as loving fiances.
Love at first sight indeed for the love birds! Due to the pandemic, they haven't yet had a wedding, but according to the post, they're planning to get married in 2022.
You might like: Is Michaela Coel Single? Does She Have a Husband or Boyfriend?
The two are madly in love and can't stop singing each other's praises. Their Instagram posts are full of admiration and appreciation for each other, and it's an endearing equation to see.
It looks like they've been on their Honeymoon phase even before the wedding starts! 
Moreover, they're also super close to each other's families. Relationships with in-laws can be a stressful topic, but for Blair and Akeem, it's like they've found a second set of parents!
Especially since both of them value family a lot, such acceptance from their parents and families has further strengthened their relationship. 
Imani has truly found the perfect one for her. They share similar ideologies from an emotional, political, and romantic perspective, and the love between them is blossoming into something beautiful day by day.
Needless to say, they have a great future ahead together!