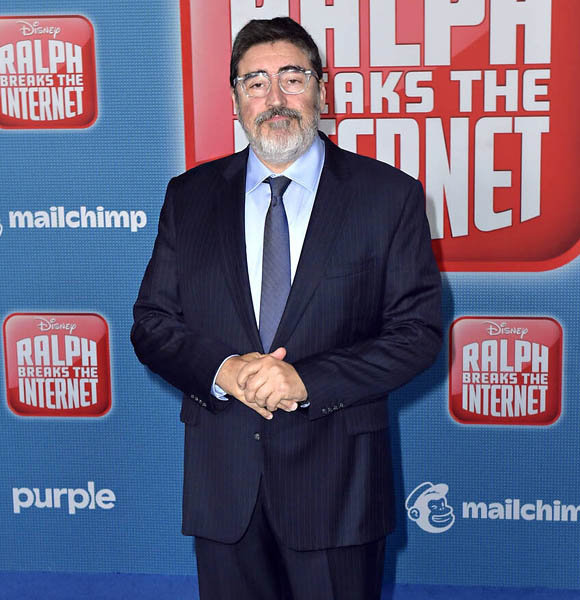 English actor Alfred Molina gained worldwide recognition through his role in the 'West End.' 
Molina has been in the industry for as long as one can remember, and his arresting performances have landed him Golden Globe and Primetime Emmy nominations. 
Molina's professional accomplishments make him an eminent personality in the industry, resulting in far-ranging fame and notoriety. 
Many know him as Doctor Octopus from 'Spider-Man 2.' 
However, as many fans as there are of Alred, there seems to be an occurring curiosity regarding his nationality and ethnicity. 
And we are here today to give you insight into all of it. So, where does such an adept actor hail from?
What Is Alfred Molina's Nationality?
The 'Feud' actor was born on 24th May 1953 in Paddington, London, making his nationality British. 
Although his nationality is British, there is more to Alfred's heritage and ethnicity. He was born to his father, Esteban Molina, and his mother, Giovanna (nee Bonelli). 
His father was a Spanish immigrant from Murcia who fought in the Spanish civil war and also the second world war and was eventually situated in England in 1939. 
Alfred's father used to work as a waiter and chauffeur in his early days, and his mother, Giovanna, was also an immigrant.
His mother was an Italian immigrant located in Britain after World War II. His mother cleaned rooms in a hotel and worked as a cook and housekeeper. 
Therefore, Alfred possesses mixed ethnicity. By the looks of it, Molina's father and mother had to work hard to provide for their family, which they did.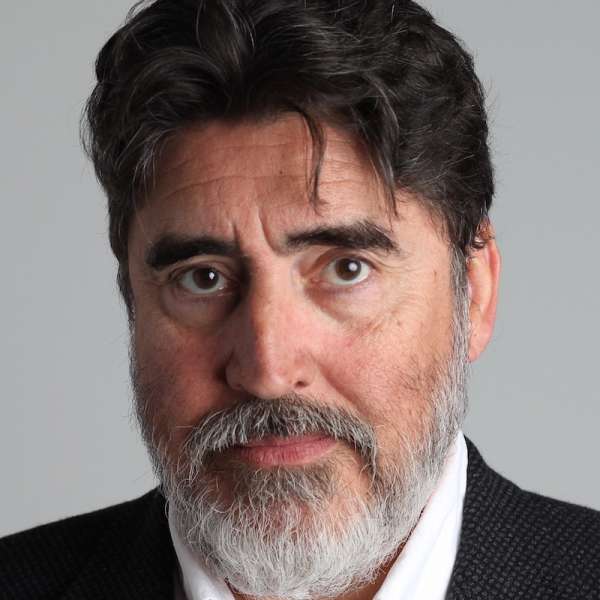 Alfred Molina, a British Nationality actor (Source: HowOld)
Little did they know, their son would grow up to be such a celebrated and respected name in the business. They surely are proud of him now. 
Another popular ongoing question regarding the actor is, 'is Alred Molina Jewish?' 
Well, for many, he might look like a Jewish, but he actually isn't. 
Also Read: What Is Devon Bostick Upto Now?
As mentioned above, this cordial personality possesses a mixed ethnicity.
Being in a transposing job space, he has to play various types of roles, and in doing so, he has played the role of Jewish and Arabic, and not to forget to mention he has executed it masterfully. 
Talking about the kinds of roles he has delivered, he said, 
Yeah, I've given a few good Jews. I've given a few good Arabs, too. Good Jew, good Arab, good European, good South American, I give good Cuban. Heh-heh-heh-heh-heh. Generally speaking I give good foreign. Heh-heh-heh-heh-heh.
Well, now we know why he is considered to be Jewish at times.
In an interview with The Guardian, the British nationality actor shared much more about his family life, which is a not-to-miss part of his life. 
Talks about His Father and Mother 
Alfred Molina shared about his childhood in the interview, which also goes on to reflect how he became such a bonafide personality. 
His parents divorced when he was 12. Sadly, he and his brother were separated. His brother, Roberto, went to live with his father, and Alfred lived with his mother. 
In the interview, Alfred Molina has shared about his mother, saying, 
She was a big personality and very complex. She was all the things you want a mother to be – loving, attentive, caring and a lot of fun.
Consecutively, he added that his mother was probably "depressive" during the time. 
The interview also shed light on the fact that he was closer to his mother than his father. But despite their differences, Alfred shared that he has "nothing but respect" for his father. 
Sadly, his father died in 1999, and his mother died when he was just 56 years old. Alfred shared that his mother's passing was due to a massive blood clot in her brain.
He further shared, 
She had gone back to Italy and found real, genuine happiness with a childhood sweetheart....  I loved her to death and I know she loved me, but we were both strong personalities and I inherited a lot of her fire and energy. 
Nevertheless, the losses in his life might be a lot to bear at times, but Molina has kept himself booked and busy through and through. As of recent, you can catch him in 'Spider-Man: No Way Home.'