Canadian actor Devon Bostick has lived in the hearts of millions for over two decades, obviously because of his brilliance and not to mention his mesmerizing looks.
He has been in the entertainment industry ever since he was a child, and now fans are curious to know what he is upto.
The little child who won hearts with his cuteness and acting skills is grown up now, and we are here to spill the tea on his whereabouts.
Where is Devon Bostick Now?
Devon practically grew up in the industry under constant public attention. Now, he has become a stunning hunk with looks to die for. 
With his charming looks and praise-worthy talent, he continues to work in the entertainment industry, making a big name for himself.
He has portrayed the role of many recurring characters in multiple series and TV shows. 
From playing the role of a gothic teen in 'Odyssey 5' to starring in the Netflix show 'The 100,' Bostick has come a long way in his acting career. 
Moreover, he has also raised his hype among teenagers with his performance in the 2020 releases 'Pink Skies Ahead' and 'Words on Bathroom Walls.'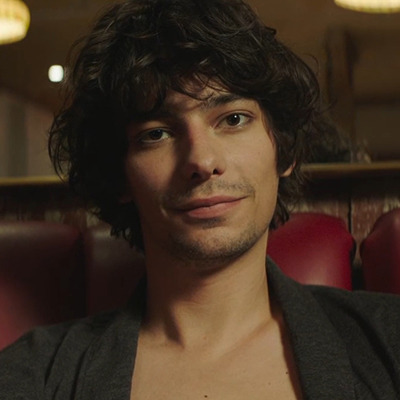 Devon Bostick now, on 'Words on Bathroom Walls' (Source: Tumblr)
Devon has also made appearances in music videos. One of them is from the song of a beautiful singer, Lady Gaga, titled, 'Till It Happens to you.'
He never stops making the fans admire him with his charm and work even now. He continues his career as an actor and plans further developments to reach the top. 
Learn About Another Netflix Star: Rumored To Be Gay Manu Rios Frequently Pictured With Girls; Has A Girlfriend
Currently, the aspiring actor is working on a movie titled 'Oppenheimer,' where he will be portraying the role of Seth Neddermeyer. 
He has given the fans something to look forward to. 
However, he is not the only one making his family name known in the industry. But, he belongs to a family who has had a long history with the show biz.
Devon's Family in the Entertainment Industry
Devon has his parents working in the entertainment industry, and they are just as successful as him. His father, Joe Bostick, is a famed actor who can be seen in 'It Chapter Two,' 'Taken,' 'It,' and many more.
He is also a renowned producer in Hollywood. 
Read Also: Who Is Thomas Brodie-Sangster Dating In 2021? Signs New Show With Netflix After GOT!
Furthermore, his mother is a well-established Hollywood casting director, Stephanie Gorin. She has won many awards for her work and is recognized as one of the best casting directors. 
Undoubtedly, the talented Hollywood couple gave birth to a gifted boy. 
At the young age of 24, Devon Bostick has made his parents proud.
However, Devon is not the only one adding pride to the family name.
The proud parents have another child, Devon's older brother, Jesse Bostick, who works as an actor and director in the show biz.
Also Explore: All About Bo Burnham's New Special And Relationship Status
Jesse is known for his roles in  'Dead Silence,' 'The Fog,' and 'Race.' Like his brother, Jesse has garnered considerable fame through his work in the film industry. 
The Bostick brothers are of mixed ethnicity as their mother is of English descent, and their father is of mixed heritage.
The Hollywood family of four is doing well in their respective careers, and now the Bostick boys have taken up the job of continuing the family name forward in the industry.