Celebs
Is Ali Vitali Still Dating Her Boyfriend?
Ali Vitali after being in a relationship for 5 years seems to be having quite a problem in her relationship as her boyfriend deleted all their pictures. So what might be the reason?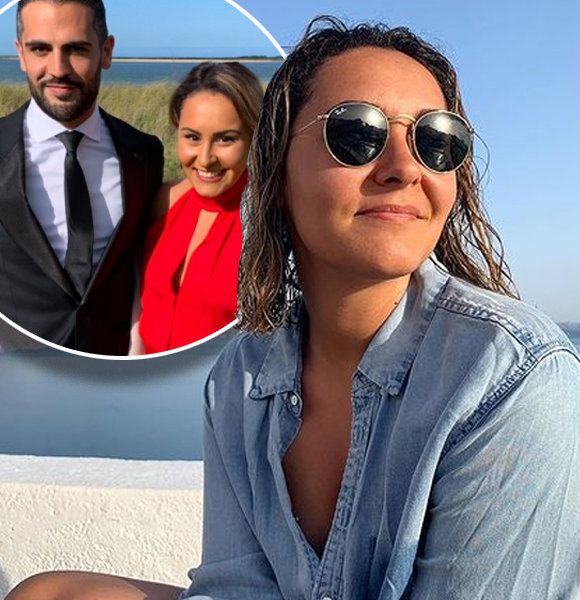 NBC's Ali Vitali's socials give us a clear picture of her personal life, and judging by the number of posts dedicated to her supposed husband, the couple seems to be relishing their life being totally in love. 
However, the couple who occasionally shared each other's posts is not posting about each other quite much, which has raised questions about their relationship. 
Did Ali Split with Alleged Husband? 
Vitali has been in a relationship with her boyfriend, Jeremy Diamond, since 2015, and ever since then, their swoon-worthy Instagram posts have been keeping all of their followers up to date. 
However, recently Diamond deleted all his posts alongside Ali and Vitali has also lessened uploading Jemery's picture, which has ignited some rumors of their split.
But nothing can really be confirmed as Ali's Instagram is still decorated with their sweet moments with Jeremy. 
Touching about Ali's dating timeline, her boyfriend, Jeremy, first appeared on Ali's Instagram in 2015. So we can somehow assume that the couple started dating each other in the same year with this. 
The post featured Jeremy in a navy blue coat alongside the caption that read- 
"You know what they say about pretty and smart..."
After that, both Jeremy and Vitali made several public appearances together, leading their fans' to assume that Jeremy was actually Vitali's husband. 
Also, Vitali does not miss a single event to express her love towards Jeremy; back on January 15, 2020, Ali shared a series of pictures featuring their adorable moments together and paired it with the caption- 
"...I love you in the weirdly large amount of formal wear we sport, through TV screens, and across the globe."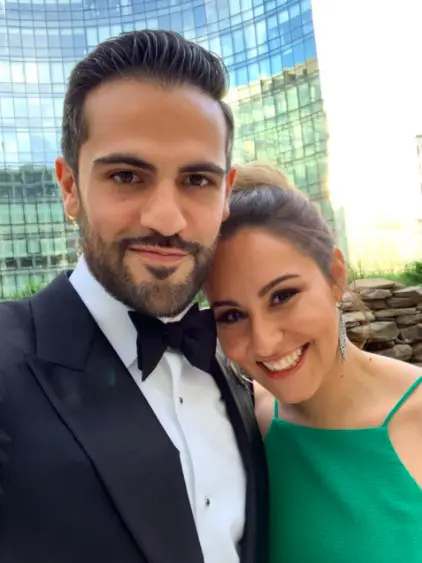 Ali Vitali alongside her supposed husband (Source- Instagram) 
So did they have a wedding? Well, we cannot confirm that, but Jeremy was surely the father to their adorable fur baby. 
Well, the couple seemed to be totally in love, but because of their current presence on social media, we can surely assume that we won't be hearing any wedding bells for quite some time. 
Although we might not see the two together as a couple in the future, we might have a chance to see them together on screen as the two are currently involved in the same field. 
Who Is Jeremy Diamond? 
Jeremy shares a similar profession with Ali. He is the CNN White House Correspondent who covers Joe Biden's administration.  
Digging more into a professional career, he has seven years of experience in reporting in CNN.
He graduated (in 2014) just one year before he met Ali, who went to George Washington University.
Apart from his charming on-screen presence, his social media presence is also quite an attention grabber, with around 24.4k followers on Instagram and 199.5k followers on Twitter. 
More on Ali Vitali
Vitali was born to her mother Angela and father Lou. Along with her parents, Vitali's family includes her sister Alyssa as well. 
As the NBC correspondent is quite vocal on her socials, we can often catch a few glimpses of her family moments there. 
Back on August 06, 2019, Vitali took to Instagram and shared a picture alongside her father and captioned it with a witty phrase that her father quoted. The Vitali family sure seems to have quite a humor inside them. 
Likewise, Ali occasionally shares moments with her mother and sister as well. 
Moving on to Vitali's professional life, she previously worked as a News Digital reporter for the Trump Administration. She used to cover the report out of Washington DC and appeared on MSNBC frequently.
Before getting into NBC, Ali has hustled to make her career unforgettable.
As a result, Ali enlisted her name in the Top 25 Millennial Broadcasters within American News and Politics. 
Being a reporter, she has written on multiple topics, including politics, feminism, and pop culture.
Ali is also a Tulane alumnus with the capability for typing in ALL CAPS. Ali being the hardworking lady that she is, has gained enormous appraisal and fan followers with over 14k followers on Instagram and 114k followers on Twitter.