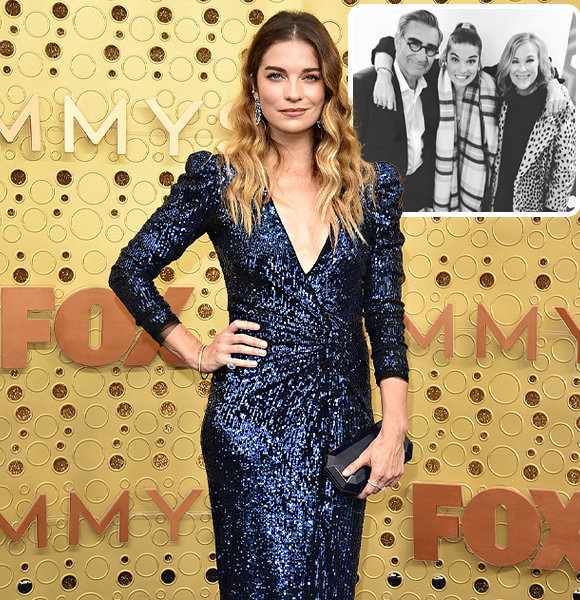 Canadian actress Annie Murphy is best known for her role in 'Schitt's Creek.' A PrimeTime Emmy Awardee, Murphy has also won prestigious awards such as Screen Actors Guild Award. 
A very well-known face in the industry, Murphy's professional accomplishments have only increased over the years, and so is her discography. 
Yes, this amazing actress is also a singer who has released two singles as of today. However, despite being a familiar face and part of the industry for a decade, people still seem to know very little about her personal life surrounding her father, mother, and family in general. 
There are numerous articles lined up on the Internet about her professional accomplishments and journey, but not much information can be found when it comes to her personal life. 
So, here we are today to give you all we can on Annie Murphy's family life, her father, her mother, and much more. 
Who Are Annie Murphy's Father and Mother?
Annie Murphy also goes by the name Anne Frances Murphy, which is also her birth name. Murphy was born on December 19, 1986, in Ottawa, Ontario, Canada. 
She is 35 years of age and does not seem to have any siblings.
Looking into Annie's on-screen presence, her talent, and the way she handles herself, one could easily mistake her for being part of a long line of industry family. However, it is the complete opposite. 
Neither does Murphy have any connection in the industry, nor is she associated with the industry in any way or form prior to her debut. 
Infact, her parents do not have any relationships with the industry itself as they are teachers. 
Her father and mother both were teachers, and she attended high school in Ottawa itself at Elmwood School.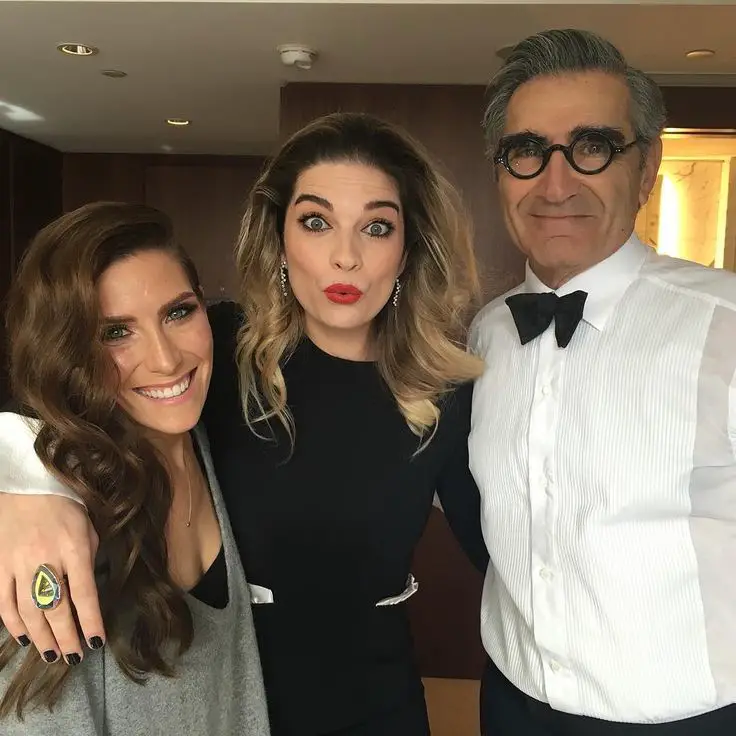 Annie Murphy Posts Picture With Her Father on Her Instagram (Source Instagram)
Despite not having a movie background, stage performances and acting were something that Annie was always inclined to do.
Even in her high school days, she used to perform in the stage productions, and later on, she decided that she would want to pursue more in acting, eventually enrolling herself in Concordia University, where she pursued a degree in theatre performance. 
Moreover, she also got training at the Canadian Fim Centre Actors Conservatory and later on moved to Los Angeles at the age of 22 to pursue her career in the mainstream acting business. 
Also On: Annie Murphy's Fans Sharing The News Of Her Married Life But Is It True? A Secret Husband Around The Corner?
And it was around that age; she bagged her first-ever major role of Ana in the movie Story of Jen and Sarah in the Television Film, 'Lethal Obsession.'
She did a few projects here and there, eventually bagging a huge role in 'Schitt's Creek' in 2015, which landed her on the list of notable actors in the industry. 
As of today, she can be seen playing the role of Allison McRoberts in the series 'Kevin Can F**K Himself.' 
Murphy seems to be a very low-key personality when it comes to sharing her personal life.
Probably a reason why we cannot give you much information on her parents and family life in general, but Murphy still has a long life in the industry, so who knows, along the way, she might share more about her life, and we will be sure to update you whenever she does.