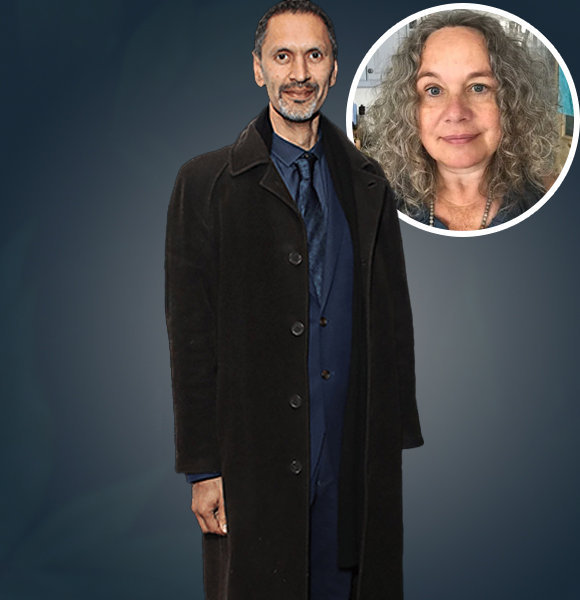 Paul Bazely is an English actor best known as Troy Ramsbottom in 'Benidorm.' He has appeared in many other shows making him a notable figure in film and television alike.
What you might now know is that his wife also comes from the same line of profession. She isn't an actress but knows much about the art of movies and acting. So who is she?
Paul Bazely's Wife
Paul Bazely is married to his wife Charlotte Jones. They got married in 1998 and have been together ever since. 
You've seen Paul gracing the screen with his talents, but his wife, you might not recognize.
That's because she's working her magic before the shooting even starts! Actors are the face of the show but the writers are the ones giving them character, and that is what Charlotte does.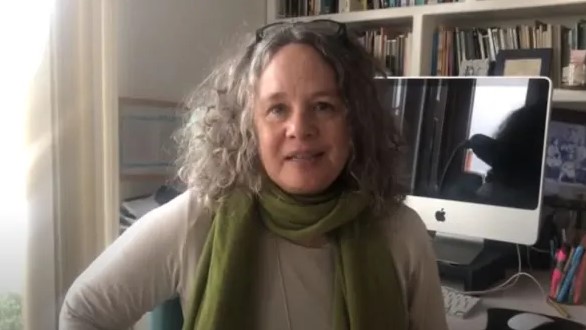 Paul Bazely's Wife, Charlotte Jones (Source: The Sun)
She is an esteemed playwright and screenwriter. She has also done a few acting jobs but is mostly known for her writing and has won multiple awards through it.
Jones is the talent behind 'In Flame,' 'The Dark,' 'Humble Boy,' and 'The Lightning Play.'
Their story began in the theater as well. Paul met Charlotte at the Stephen Joseph Theatre in Scarborough. The relationship has now blossomed into marriage, from which they have two children, son Daniel and daughter Molly. 
Paul isn't into sharing too many details about his personal life, but he often shares his wife's projects and achievements through social media. In the posts, he describes her as brilliant, amazing, and clever.
You might be interested: Bill Bailey Wrote Letters to His Wife Everyday for A Year!
Many might not know that he's a married man because of his discreteness. Furthermore, since he played the role of a gay character in 'Benidorm,' people started wondering- Is Paul Bazely gay? But he's not gay in reality.
That was just one of many roles he has portrayed magnificently throughout his career, thanks to his background in acting. 
More on Paul Bazely
Paul was born on June 2, 1968, in London to his parents. He was born and raised there but his parents were originally from Chennai, India, so he's of South Asian ethnicity.
He received his training in acting from the Manchester Poly School of Theatre and started with small roles on television shows. 
Fast forward to now, Paul has many impressive credits to his name. Standing at the height of 6'1", the actor has tasted success in his life at the age of 53.
He has appeared in shows such as 'Making Out,' 'Emmerdale,' 'Heartbeat,' 'Doctors,' 'Holby City,' 'Vanity Fair,' 'The IT Crowd,' and 'Cruella.'
Moreover, he has also been active in the theater scene of the UK as well. 
He has a notable career to look back at, and he's still not done following his passion. Paul is still active in the industry and he seems to have no intentions of stopping anytime soon.
You can catch his most recent work on 'Feel Good' and 'The Sisters.'
The British talent has a blissful life with his family of four, and a wonderful career.