Entertainment
Bill Bailey Wrote Letters to His Wife Everyday for A Year!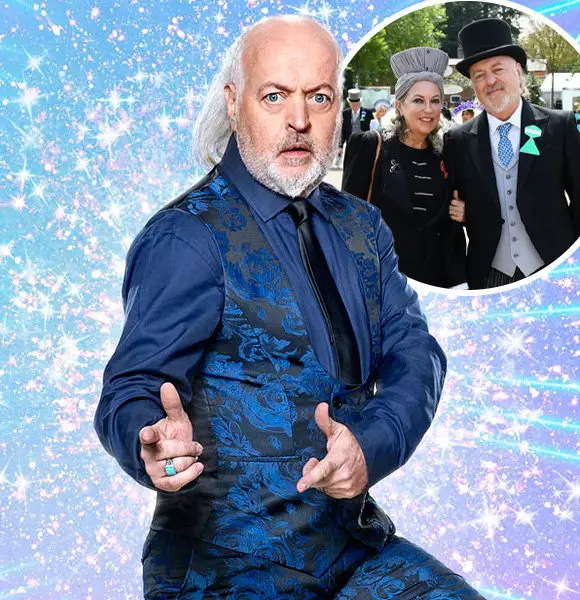 Acting, comedy, music, and dance, he has done it all. A prominent name in the entertainment sector, Bill Bailey is mostly known for his works in comedy and movies. 
The jolly man you see on-screen is the same in real life too. He's been married to his wife for decades, but the fun is still alive in the relationship. But that is what you'd expect Bill to do.
Meet Bill Bailey's wife
Bill is married to his wife, Kristin Bailey, who is a former costume designer.
His endeavors as a comedian are what led up to their meeting in 1987. Bill met Kristin at one of his gigs in Edinburgh in 1987. She was running a bar then, and Bill apparently captivated by her "wild spirit."
However, Bill had to leave town soon. Although he left the city, Bill and Kirstin's story did not end there. 
This was back in the 80s, so there was obviously no such thing as texting, but they still made long-distance work. Of course, not getting replies to texts is a common topic of argument for couples, but Bill gave it his all back then by writing letters to his beloved every day for one year. 
He really didn't want to let go of the girl he found, so he put in the effort to keep her. As a result, they still stand together as husband and wife almost four decades later.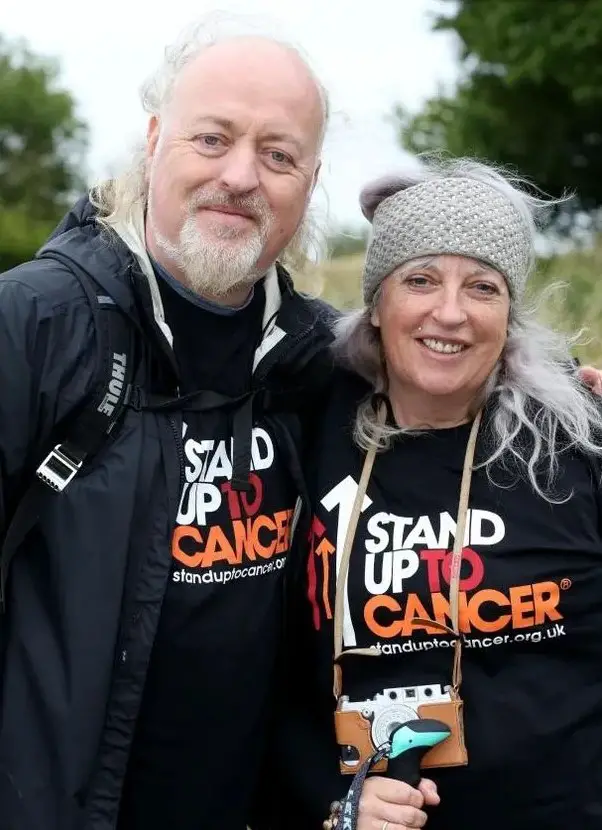 Bill Bailey and His Wife, Kristin Bailey (Source: The Sun)
They met again in 1988, and after ten years of togetherness, they spontaneously decided to tie the knot. The two were traveling across Asia when the idea sprung into their minds.
 "We were travelling around Asia and sailed into a place called Banda, with a beautiful lagoon, and a smoking volcano on one side and a Dutch colonial fort, an old church and remains of a little town on the other. We decided to get married there and then," Bailey told The Independent, doing justice to their wild-spirited nature.
Fast forward to now, they're still happily tied in matrimony. Another member of their little family is their son Dax, who is all grown up now.
You might find it interesting: Stefania Spampinato Admits to Being Attracted to Her Co-Star
You might remember him from his appearance in the 18th season of 'Strictly Come Dancing,' where he sends a message to his father, who was participating in the show through a recorded video, wishing him the best.
Subsequently, Bill went on to win the dance show. Seriously, is there anything the man can't do?!
Throughout his four-decade-long career, he has ventured into many fields and projects and has excelled in them all. From movies and television to music and liver stages, he's had a taste of it all.
As a result, he sits atop a handsome net worth
What is Bill Bailey's Net Worth?
Bill was born in Bath, Somerset, to his parents in 1965. The man celebrates his birthday every year on January 13 and has reached age 57 now.
Bill is most known for his appearance in shows like 'Black Books,' 'Never Mind the Buzzcocks,' and 'QI.' He has also performed gigs all over the UK.
Moreover, he is also a super talented musician. Master of many instruments, Bailey has released four CD albums and has toured around the world.
But that's not the only source of income for him. He is also a skilled businessman. He has multiple businesses handled by him and his wife, which all add up to his net worth.
According to Celebrity Net Worth, Bill Bailey has a net worth of $7 million. With him still being active in the industry, the number is sure to reach further heights.