Entertainment
Amanda Brooks Picture Perfect Life with Her Husband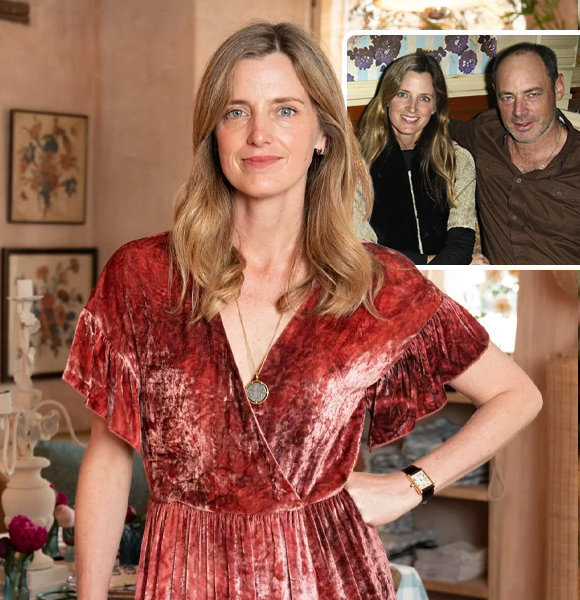 'D-War' actress Amanda Brooks's Instagram page is a happy space for everyone who wants to see her happy family. 
Brooks shares a lot of posts along with her children and her husband, John Markland. As intriguing as Amanda's life is, she makes sure to keep her followers updated on every treasurable memory that she shares with her family. 
And to say the least, we cannot get enough of it. 
Amanda Brooks's Husband and Kids 
Amanda Brooks has been active in the entertainment industry since the 2000s. Although she is relatively seen less in the industry now, her social media is a tell-all book on the life she is living now. 
She is happily married to her wonderful husband and shares two kids with him. Amanda has a limited number of followers, but they seem to love the posts she put out. 
Whether it's beautiful laughter with her family to her two children bonding together, Brooks's social media surely melts all of our hearts. 
Her husband, John Markland, is a character development coach. He basically helps people and advises on their relationship or work or just themselves. 
It's no wonder why the family seems so happy as it is glued by these two strong pillars who know what they are doing and what's best for their family. 
The first picture that she posted of her spouse on her super adorable Instagram was on June 16, 2019, when she wished him a fathers day. 
Posting multiple adorable pictures of her husband with her first child, she wished him a happy fathers day. 
The pictures showcased the amazing fatherly side of her husband, who can be seen snuggling with his little one and just being an amazing father. 
With the post, she wrote, "Thank you for loving on our baby boy with everything you've got. Oliver and Amelia are the luckiest little monkeys to have you as their daddy. Happy Father's Day."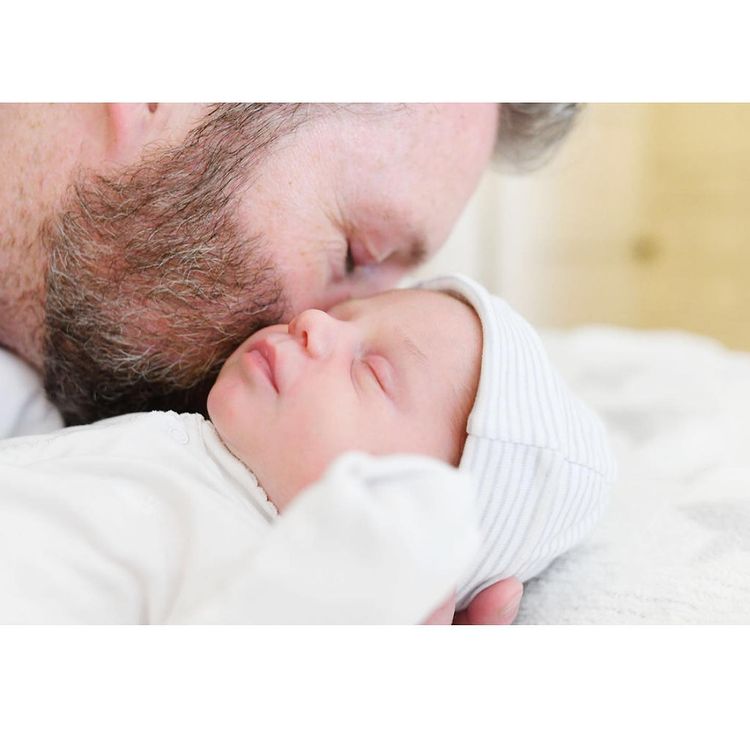 Amanda Brooks Shares Picture of Her Husband with Her Child (Source Instagram)
The two are happy parents to their two children, daughter Stella Grace and son Oliver. Oliver is their first child, born on February 4, 2019. 
She, as always, took to her Instagram to share the happy news amongst her followers and wrote, 
Magic is real. Oliver Wilde Brooks Markland. Born January 30 th 10.54 am. 7 pounds 12 ounces of perfect . Thank you for choosing me to be your Mummy . It is the privilege of my life and I will love you with everything I have .
Just after two years of her first child's birth, the two welcomed their second child, a daughter, Stella Grace, on April 2021. 
Not much is known about Amanda's wedding, but we are sure it was amazing. 
And how could this wonderful mother miss letting her followers know about it? So she welcomed her daughter to her social media, which was instantly showered with love and warm wishes. 
As of now, the mother of two is busy raising her two wonderful children, and well, life is as amazing as it can be, that's for sure. 
Get to know - Everything You Need to Know about Keith Carradine
More on Amanda 
Amanda was born on June 22, 1981, making her 40 years of age as of 2022. She gained wide recognization from her 2007 film, D-War, and Cut Off (2006). 
She was born to parents Joseph Brooks and Susan Paul. She also has a brother named Nicholas Brooks. 
Her father, a well-known songwriter, died in 2011 after committing suicide, and her brother was charged with allegedly murdering his girlfriend. 
As for her professional achievements, she did do a limited amount of work, but it surely proves her incredible talent.
Today, Celebrity Net Worth reports her net worth to be around $500 Thousand.