Entertainment
Amanda Tapping Blessed with a Daughter after Devastating Miscarriages
When Amanda Tapping's hope of having children was hanging by a thread after several miscarriages, the birth of her daughter changed everything.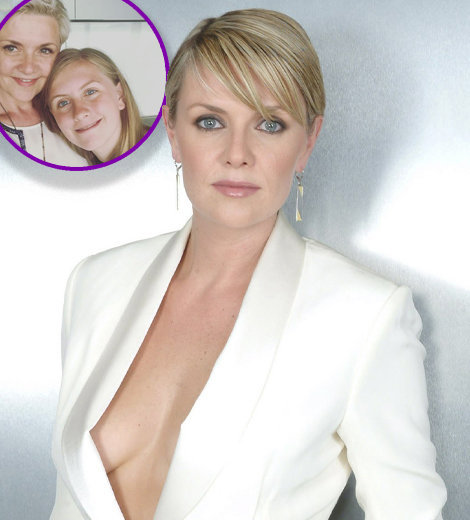 British-Canadian actress Amanda Tapping is a proud mother to her daughter, but the blessing did not come that easy.
After a series of unfortunate miscarriages that almost shattered her hope of ever having children, her life took a different turn when she eventually had her long-awaited child.
Amanda Tapping Blessed with a Daughter
When Amanda was devastated and traumatized by multiple miscarriages, her daughter came into this world as a beam of hope, blessing Amanda with motherhood.
The Stargate Universe actress and her husband, Alan Kovacs, gave birth to their only child, daughter Olivia B. Kovacs on March 22, 2005.
Announcing the birth of her baby girl, Amanda took to her official website and expressed her excitement as 'deliriously happy' and 'over the moon' to have expanded her family to three.
The actress's daughter has recently turned sixteen, and the proud mother did not miss taking the special day to her social handle. Sharing an old picture of her daughter when she was a toddler, Amanda dedicated a birthday post to Olivia, writing,
HAPPY 16th beautiful Liv. You bring us such joy. I'm forever humbled to be your mama.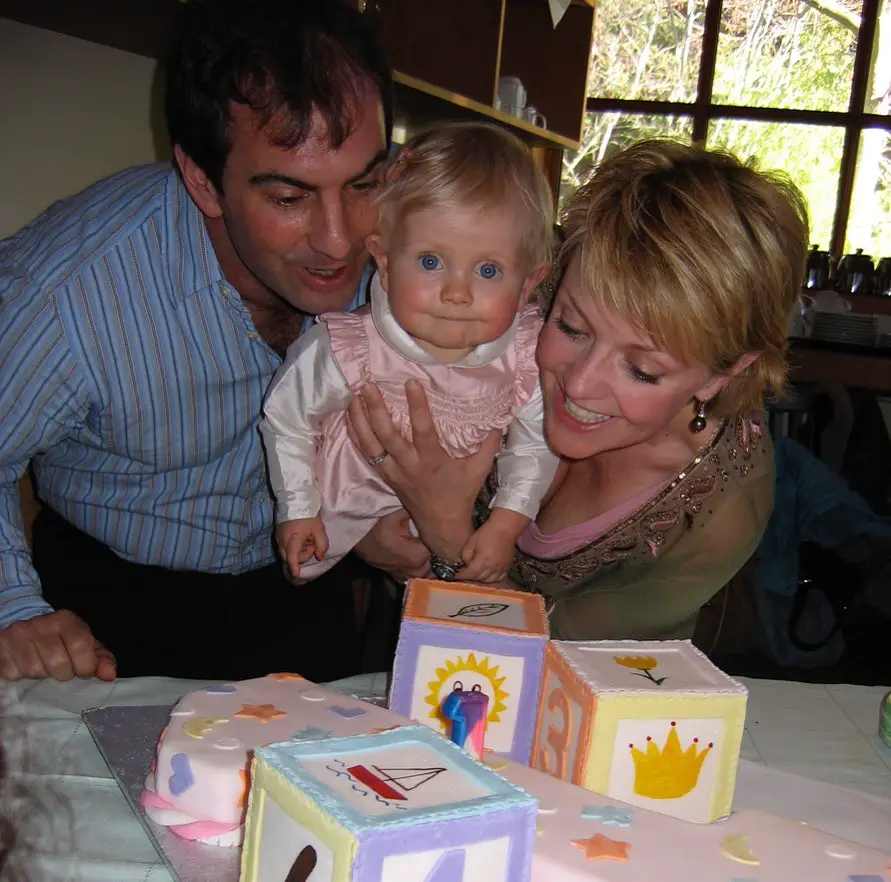 Amanda Tapping's daughter and husband (Source: Instagram)
Married life of - Shanola Hampton Completes 21 Years of Happy Marriage !
The picture indeed illustrated a picture-perfect family where the British-Canadian actress and her husband's happiness seemed over the roof holding their little one.
But to reach that point, the couple went through a rough road. While miscarriage was not as openly talked about back then, Amanda opted to speak up about her experience through it in hopes of shedding light on the critical issue that many women went through in silence.
Talking about her struggles through miscarriage, she said,
I just feel like it's one of those taboo subjects that women don't feel comfortable talking about, and there were times where I felt downright embarrassed. Truth be told, I still do.
She further stretched on the 'guilt' she felt during that time as such,
You just don't know how to articulate it because you're struggling so much, and you feel guilty, like 'I must have done something wrong, and that's why I've lost this baby.
While Amanda always assumed she would be a mother to three children, her 'miscarriage struggle' came as a shock.
Now that life is treating her with motherhood, the Sanctuary actress takes every moment to cherish her time with her beloved daughter.
Sure she is 'over the moon' for her picture-perfect family life, but it would not have been the same without the support of her husband through her highs and lows.
Get to know - Harold Perrineau & His Wife Complete 2 Decades of Successful Marriage
Amanda Tapping and Her Husband
Amanda tied the knot with her husband Alan Kovacs in 1994, and their inevitable bond is as impressive as it can get. Even impressive is their love story.
She met her future husband through a mutual friend. Although she had known Alan for a while, the two did not get a chance to spend enough time with each other.
So thanks to her friend, who offered Amanda a short trip and set her up with Alan for a drive.
In the five hours drive, when the two paused for a break, Amanda realized during that moment that she fell for Alan, and interestingly, Alan also reciprocated the same feeling. A movie-like situation indeed!
Now, after twenty-seven years of their marriage, the couple still stands strong with the bond many could only wish for.
However, despite her decades of marriage with her husband, Amanda had been subjected to gay rumors in the past.
Amanda's Gay Rumors?
Amanda's notable works include her role in the SciFi TV series Stargate Atlantis. While her flawless portrayal in the series was quick to turn many heads, so was the on-screen kiss she shared with actress Sandrine Holt.
In an episode of Stargate Atlantis's fourth season, Amanda, playing Magnus, shared a passionate kiss with the character Charlotte played by Sandrine.
The kiss, which received positive and negative criticism, somehow sparked Amanda's gay rumor. Well, that's what good actors do, make you believe what they portray on screen.
Further, she spoke about her role and addressed the critics the kiss scene garnered. She went as,
I knew that people were going to be negative because it is two women kissing and, sadly, there are people who still find that 'repulsive' but, for me, it was a woman who was so lonely... and there's this beautiful woman presenting herself (Benoit) and why wouldn't she.
Staying true to her statement 'Live peace, speak kindness, and dwell in possibility,' she has led an exemplary life in all regards, which perfectly reflects through her personal and professional endeavors.