Entertainment
Harold Perrineau & His Wife Complete 2 Decades of Successful Marriage
Harold Perrineau's perplexing acting skills have landed him roles in major projects accomplishing much in his professional career, his personal life has tasted the same fruits.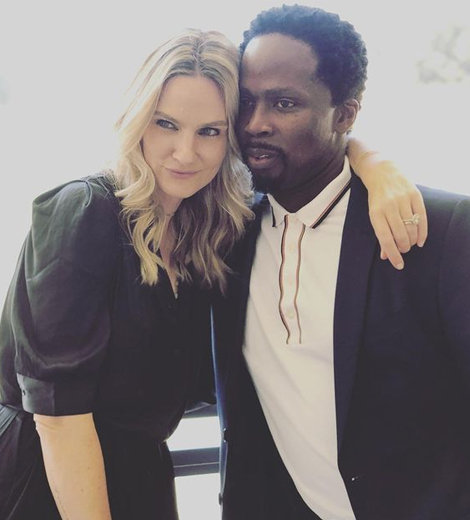 Harold Perrineau's perplexing acting skills have landed him roles in major projects. Many know him from his role as Michael Dawson in the series "Lost."
Accomplishing much in his professional career, his personal life has tasted the same fruits.
He has been married to his wife for almost two decades now, and together they nurture their beautiful family of five.
Harold Perrineau's Wife 
Marriage is meant to be everlasting, and you have all the more reason to make it work when you have been married to your long time beau.
Perrineau's love for his wife is a well-known aspect of his life. Going by his Instgaram account, one can actually tell the love Harold showers his partner with.
And how can someone like that miss showering their godly wife of 18 years with love on the occasion of their anniversary, right?
Perrineau left no stone unturned to let his spouse know how much she meant to him on the occasion of their 18th anniversary back on August 28, 2020.
Sharing a throwback picture with his spouse followed by a recent picture (where the two can be seen on their grandmother's gravesite), he wrote,
"That's Ride or Die! 18 years!!! I think we doin' the damn thing mama. Love you more than you'll ever know! Happy Anniversary babe."
In the same caption prior to commemorating his anniversary, he wrote how his wife was helping him to research his family history. So the second picture might be him finding out about his ancestry.
He married his wife, Brittany Perrineau, in 2002, and now they have completed 19 years of togetherness and are going strong on their way to completing two decades together.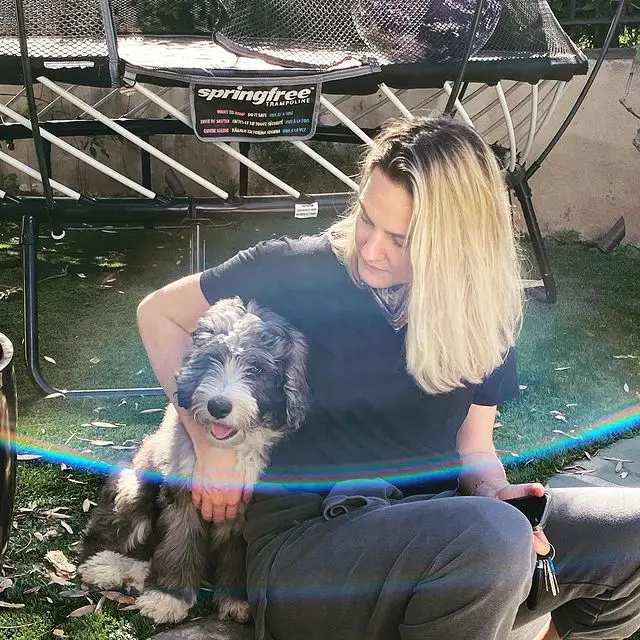 Harold Perrineau's Wife (Source Instagram)
Brittny has also been credited to her husband's movies as an actress and producer. Some of her credits are "Felon," "Lost," and "Saving Face." 
Although they have been married for almost two decades, the two have known each other forever. Their first daughter, Aurora, was born in 1994, way before their marriage, so undoubtedly, they have known each other for a long time now. 
How amazing is it to live a life alongside someone you have known forever and to be able to raise a family with them?
Harold has to be one of the luckiest people alive!
Another Lucky One: Adam Joseph & His Partner Balance it All From Work to Family
But his happy life still does not stop him from experiencing his share of gay rumors. These rumors saw their rise because of his gay role in the 90s hit "Romeo + Juliet."
However, seeing as joyous as his life is with his spouse and daughters, we may be able to confirm that he is not gay. 
Further, their second daughter, Wynter (2008), and their third daughter, Holiday grace (2013), were born after their marriage. The difference between his first daughter and second daughter is 14 years.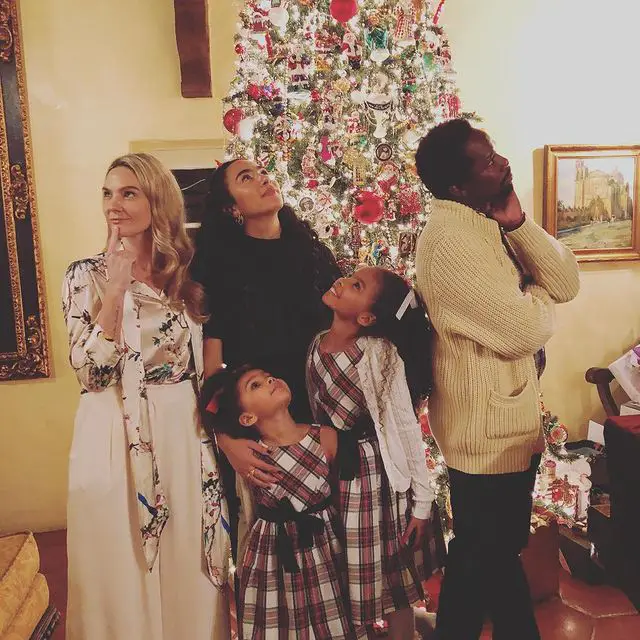 Harold Perrineau With His Wife & Daughters (Source Instagram)
Living a life of content, Harold had to witness a gloomy incident in his life surrounding his heroic daughter's claim of being sexually assaulted by a writer. 
What Happened with Harrold Perrineau's Daughter?
Harrold's daughter Aurora hails from the same industry. Back in 2017, she accused the writer of "Girls," Murray Miller, of sexual assault. 
As per Aurora, the event occurred when she was 17 years old in 2012. According to reports, Murray Miller and Aurora, along with her friends, ended up in his house after they were out drinking, and when she woke up, he was naked and on top of her. 
Harold quickly took to his Twitter to show his daughter support and shared how hopeless he felt to see his family go through the situation. 
He also wrote how strong his daughter was and acknowledged her bravery. Calling his daughter a warrior, he wrote, 
"No more terrors, or fear, no more nightmares, no more hiding. And I realized, I'm not watching some victim here, I'm in the presence of a warrior. A real life crime fighter who is unafraid to look boldly at some coward who hoped to abuse her and so, no."
While Auroras claims stood still, Miller and his representatives denied the allegations her father, Harrold, was in support of his daughter from the get-go. 
More On The Cast Of Westworld: Trevante Rhodes Mysterious About Dating Affair and Girlfriend! A Gay Man?
Although it was a hard time for the family, things now seem to be going well for the family. Aurora can be seen on the Season 4 of the famous HBO series "Westworld," and Harold can be seen on "The Best Man: The Final Chapters" in the role of Julian "Murch" Murchison.