Celebs
A Glimpse Inside Amara Walker's Beautiful Family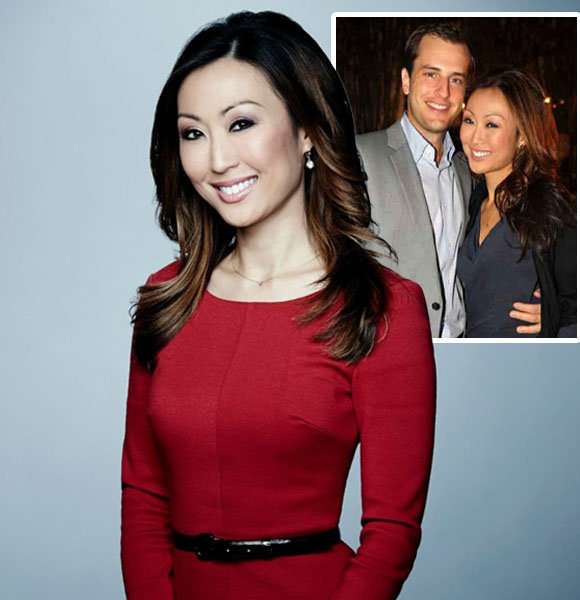 Amara Walker is a recognizable name and face in American households due to her frequent television appearances. The CNN correspondent has attained a substantially impactful career and has been a part of many big news pieces.
Similarly, she has secured a resounding personal life alongside her husband and children. The fearless and hardworking woman we see on TV is a loving and nurturing mother and wife off-screen.
Amara Walker's Husband
A loving partner who's sweet and supportive is what everyone desires. Luckily for Amara, she's living the dream with her dear husband.
Amara Walker has been married to plastic surgeon Thomas Walker for nine years. They tied the knot in 2012 in Austria, and after almost a decade, they have become proud parents to two.
Moreover, her love for her husband is profoundly visible on her socials. For example, she shared the details of her nuptials on the occasion of her 7th anniversary, along with dreamy-looking photos from the ceremony.
She wrote in the Instagram caption about her "fairy tale wedding." 
Amara and Thomas got married in a boat cruising through Austria. The ceremony took place in an 18th-century church, followed by celebrations in a mountain hunting lodge located in a quaint village outside Salzburg.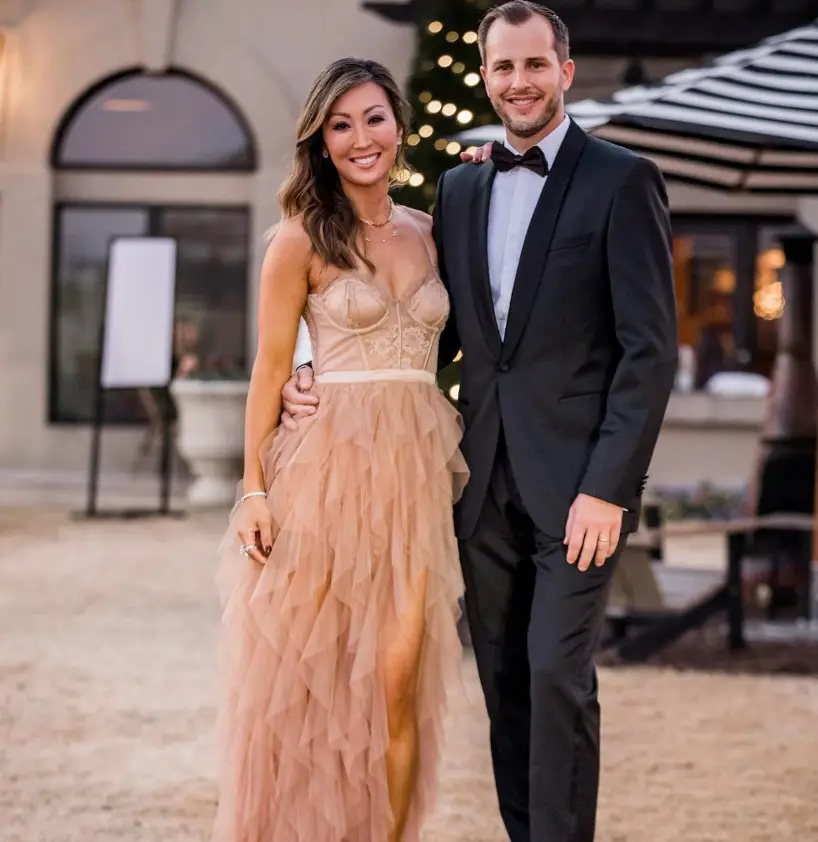 Amara Walker With Her Husband, Thomas Walker (Source: Instagram)
The beautiful ceremony marked the beginning of their marital life, and the years coming by followed suit.
Hopping from one stunning destination to another, they traveled to the Maldives for their sweet honeymoon. The couple is still crazy in love, and they keep the romance alive by going on trips and spending quality time together.
On top of that, Thomas sure knows how to keep her happy. When the double board-certified facial plastic surgeon is not shaping his patient's noses to perfection, Amara keeps him busy by making him shape Christmas cookies and garden trees.
She shared a picture of the handsome man getting to work in the garden. "My surgeon-off-duty cutting away in our garden. Me? I'm just sitting on the porch making sure my concierge gardener trims my Pom Pom tree just right." she captioned the pic.
Read more: Wiki on Alessandra Rampolla's Personal Life
Similarly, in another post, she shared pictures of her husband in baking mode, who looked proud and happy with the crescent-shaped cookies he had made.
She wrote, "I stood my husband up in the kitchen last night after working the early morning shift, so he kept with tradition, and spent all evening rolling and shaping the dough to bake me my favorite vanilla crescent Christmas cookies to perfection."
And the best thing about it all? Thomas is smiling in all those pictures, meaning he actually enjoys helping his wife around the house. So we can rest assured that Amara is taken care of and is in good hands.
But the Walker family has more reasons to smile. Amara recently welcomed her second child and is busy taking care of the two toddlers.
Meet Amara Walker's Baby
Amara loves a good family picture, but she prefers to keep her children's faces hidden from the public eye. She usually covers her kid's face with sunglasses and clown nose emojis, and it's wonderful to see.
However, she couldn't resist sharing an intimate moment with her followers after giving birth to her baby in 2020. The proud mama posted a picture in the delivery room with her partner and newborn and wrote, 
I was an emotional wreck during the entire delivery process. Anxious, scared, overwhelmed with love and euphoria. I have never felt more in need and want of my husband.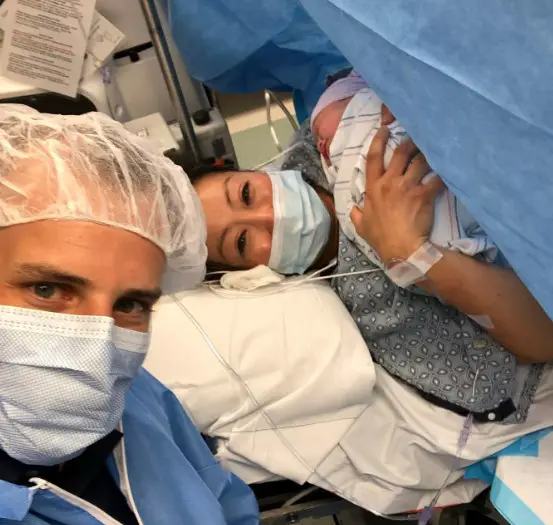 Amara With Thomas Walker And Their Newborn Son (Source: Instagram)
But Amara isn't unfamiliar with this painful yet rejoicing sensation of motherhood as she also has a daughter who is a few years older.
She added to the caption, "How quickly I had forgotten about this form of torture. But I wouldn't change it for anything."
The beautiful family of four is leading a wonderful life, and clearly, Amara is a lucky girl with an awesome husband and two wonderful kids.