Entertainment
The Secret Behind America Ferrera's Weight Loss Transformation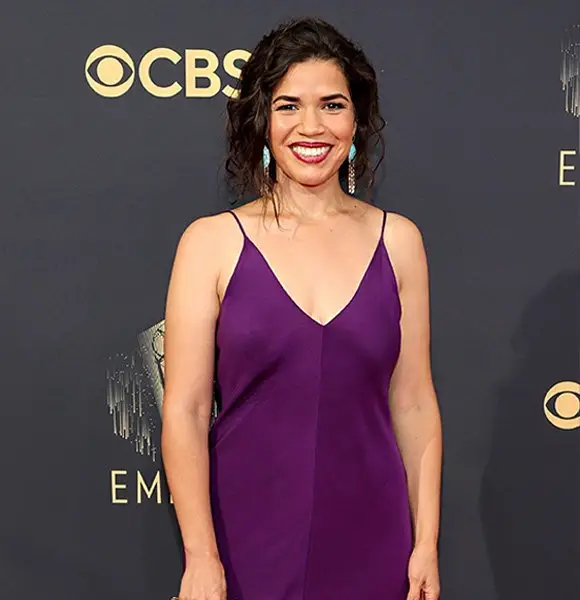 When you're a celebrity, hiding bodily transformations and changes in appearance is next to impossible. It's a challenging task as cameras surround you at every angle at all times.
Similar was the case for actress America Ferrera as her journey or weight loss and gain became public speculation. It's evident that she has undergone weight loss in the past couple of years. So, what's the secret behind it?
Secret Behind America Ferrera's Weight Loss
The actress has come through a long journey of body acceptance and fitness. Her transformation is truly inspiring, but so is her story behind it.
Thanks to her hard work and dedication, America is in wonderful shape now. But she didn't always have the banging body she has now. As a result, she has gone through weight loss more than once.
When we first saw America Ferrera on the big screen in 'Real Women Have Curves,' she portrayed the character of a fat girl who was shunned by others, but she found confidence in herself and tackled the unwanted opinions.
The 2002 movie had a huge impact on people in terms of body positivity, and Ferrera felt it too.
Viewers are surprised to see her now compared to her debut movie, and the changes are imminent. She achieved weight loss through sheer hard work and constant effort.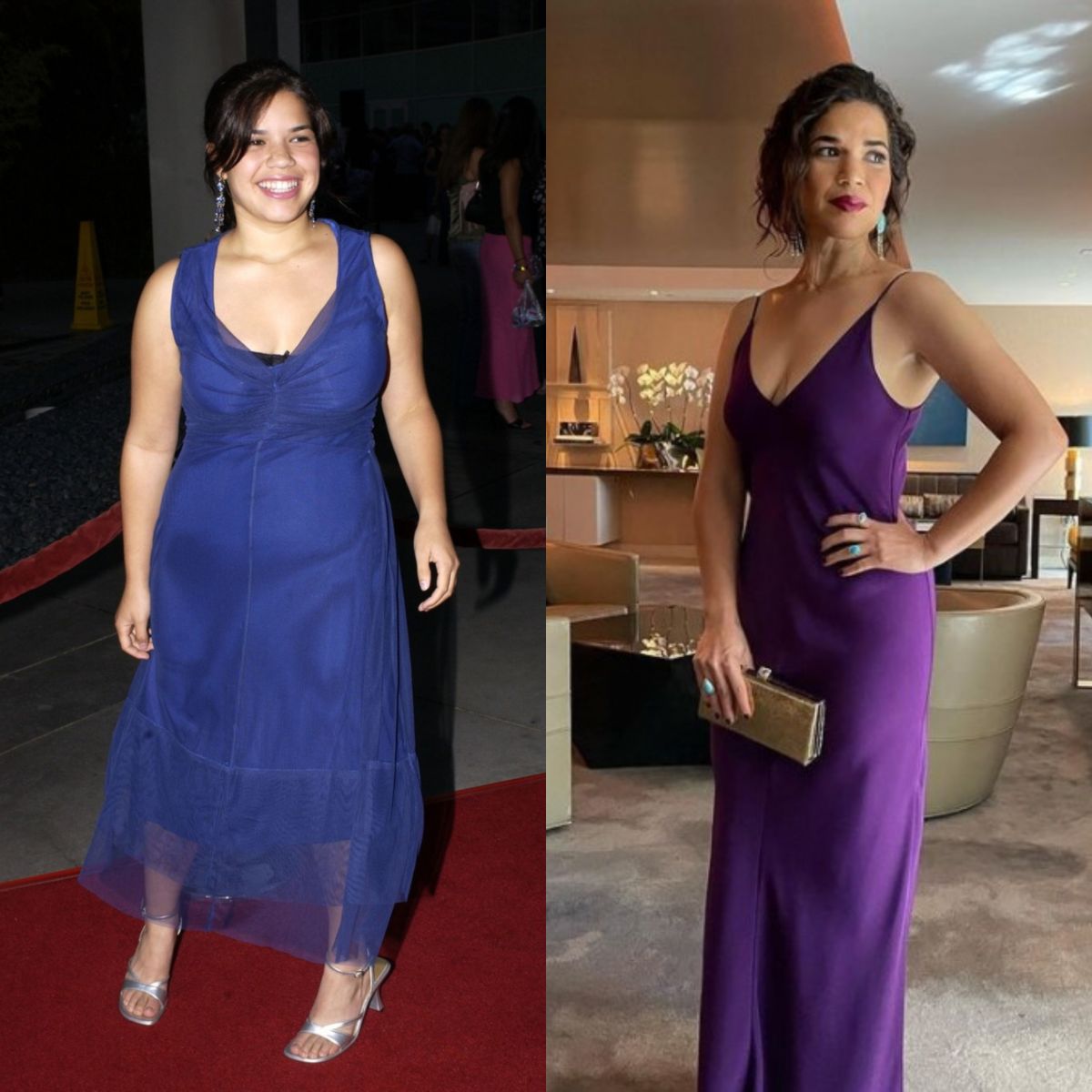 America Ferrera In 2002 vs. 2021 (Source: Instagram and Life&Style Magazine)
Indeed America is a big-time workout lover. She loves the feeling of strength she got from being fit and active. So, her dedication to working out is the ultimate secret behind her impressive weight loss journey.
America started to lose weight after her first movie, and we're not exaggerating when we say she was in impeccable athlete form, as she even participated in a triathlon in 2016!
Her passion for fitness has only grown since then. You can't even tell that she is a mother of two unless we told you so.
Yes, you heard that right. The 'Superstore' actress is married to actor and director Ryan Piers Williams, and they have two beautiful babies together.
Read More on: Jep Robertson's Wife Says She Fell for Jep's Sweetness
Stubborn pregnancy belly fat is a problem for many moms, but America has impressively bounced back into her lean figure in months.
She started off her postpartum workouts with yoga and hiking, but now she's back in her hardcore training gears again.
Ferrera has undoubtedly learned a lot about her body due to the weight loss transformations. She shared with Health about her perception of fitness and explained that she chooses to work out to feel stronger and healthier rather than focusing on looks. She said,
I didn't do it to punish myself. I didn't do it to lose weight. I didn't do it to get a certain body type.  I did it as a mental or spiritual challenge of kind of meeting myself, and all my stories about myself, and seeing if I could push through that.
And she totally did!
Exploring the mental and spiritual effects of exercising, she added, "I have to say that physical exploration and pushing yourself to the threshold of what you are capable of is an emotional, spiritual, and mental journey, and one that makes you realize how strong you are—and that is something that we all need."
It's all about being fit and healthy for America. She encourages girls to accept their bodies unapologetically and advocates for a healthy lifestyle and connection with their bodies. She told Shape,
I gained a huge amount of gratitude for my health and what my body does for me.
She further talked about how rewarding it was to work on her body and care for it.
"I put it through a lot, but the more I took care of it and appreciated it and kept showing up for my body, it kept showing up for me for every single challenge." she added.
America Ferrera has found the key to leading a healthy lifestyle and maintaining a fit physique and has generously shared her weight loss journey with us. There's no stopping the 37-year-old lady as she progresses further in fitness and her successful career alike.