Entertainment
Amy Ryan Says She Can't Stop Thinking about Her Daughter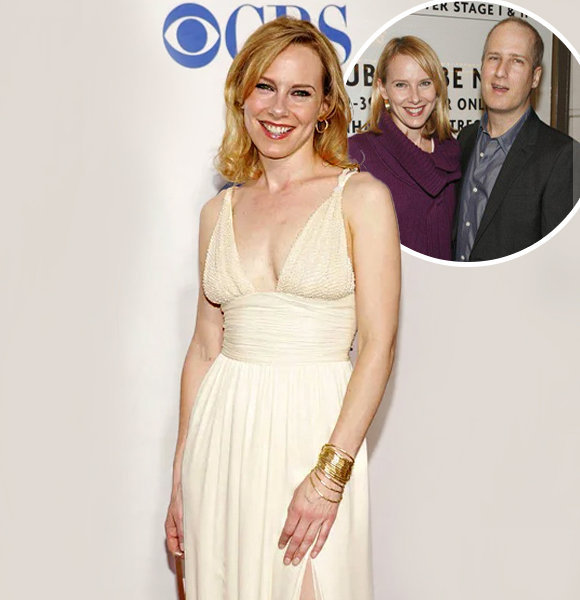 Amy Ryan has remained a prominent face in the industry. Her distinct charming smile and blonde hair, alongside a wonderful performance, make her someone hard to forget.
Since the start of her career two decades ago, she has found fame, fortune, and love. Amy has found her forever partner- her husband through her work.
Who Is Amy Ryan's Husband?
Amy Ryan is married to writer and actor Eric Slovin. The couple tied the knot in 2011, and since then, they have built a wonderful family surrounding them.
Amy and her husband are parents to one daughter, Georgina Gracie Slovin. Their daughter was born in 2009, two years before their wedding when they were engaged.
Work and family are closely knit topics for Amy. She has shared the screen with her husband in a few movies and shows.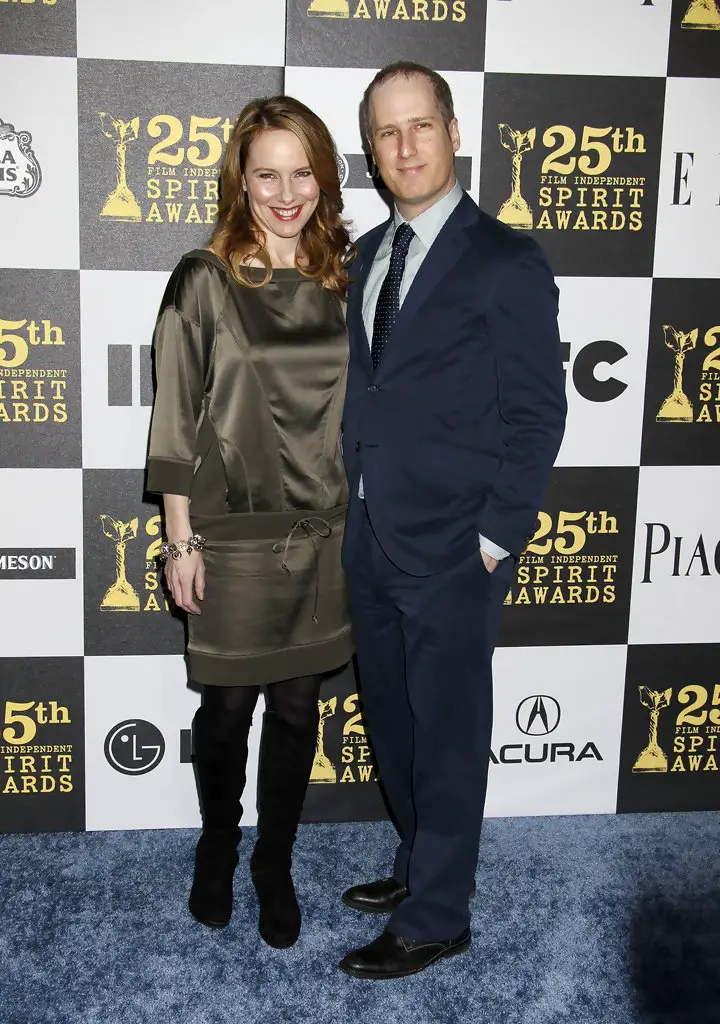 Amy Ryan and Her Husband, Eric Slovin (Source: Zimbio)
While Amy shines on set in front of the camera, Eric prefers to be the one behind the scenes working the magic. Eric is a writer and is more comfortable with a pen and paper rather than the camera lens. 
Ryan shared in an interview that her husband was nervous about sharing the screen with her. But, Amy is a natural, so she guided him through the process. 
Another important aspect of the 'Gone Baby Gone' actress's life is handling her duties as a mother. 
It can be quite taxing to handle the hectic job of an actor while raising a young kid. Especially in the case of Amy, where both parents are in the same field. So how does she manage?
In an interview with The Independent, she admitted that she struggled when her daughter Georgina was an infant. However, as her child has grown up, the actress has found a way to balance it all.
Giving enough time for both work and family is the key for her. Time spent with her kids serves as a break from the workload, and time at work serves as a creative break for her.
"When she was an infant, you can't think of anything else. But now she's a little older, I do think of her all the time, but it's good for me too to have a mental and creative break. And be refreshed to be with her when I come back," she said.
As a result, Georgina is a movie fanatic too. Apparently, she loves watching movies and is begging Amy to watch them together all the time. 
Amy has a great life now with her loved ones, but earlier, she had different plans for her life. She was previously engaged to actor Brían F. O'Byrne. However, it did not turn into a marriage, and they split up. 
Nonetheless, things turned out all good in the end for the 'The Office' star. 
Indeed, Ryan has everything you could wish for. A talented husband in the same profession, who understands her work, and a beautiful daughter who shares a close bond with her.
And, of course, she has an amazing career that has only progressed over the years. We can't wait to see more of her astounding work in the future!