Multiple award-winning actor Michael Moriarty has been out of the cinema screen for some time now. His career boomed in the 70s to 90s era, but he's been MIA for the past few years.
Maybe he's living a peaceful life with his spouse; perhaps he's rejoicing in a life of solitude. Michael has had a long history with marriage and partners, so how's it going for him now?
Does Michael Moriarty Have a Spouse?
Michael Moriarty has had his fair share of bumps and potholes in his marital life, but it looks like he's taking a break from it all now.
Currently, Michael seems to be single. He has steered away from the media in the last decade, and along with fit, his personal life has sunken deep into dark waters. 
However, he was married thrice in the past. 
Also check out: How Ryan Stiles's Met His Wonderful Wife !
His first spouse was Francoise Martinet. They tied the knot in 1966 and had a son, Matthew Moriarty. However, they split after 12 years of togetherness in 1978.
He recovered quickly after his first marriage and again married the same year. Michael's second marriage was to his spouse Anne Hamilton Martin in 1978.
They didn't have any children but couldn't last long either. Promptly, they got divorced after almost two decades in 1997.
Despite two failed marriages, he still gave love another shot with his third spouse.
Moriarty got married for the last time in 1998 to his third spouse, Suzana Cabrita. However, it was a short-lived marriage that lasted only a year, and they got divorced in 1999.
Michael remained unmarried after his third marriage. But, he still had love in his life. He was in a relationship with Margaret Brychka at some time around 2000.
However, the relationship did not last too and ended in a messy situation. Controversies arose when Margaret filed assault charges against Moriarty in 2000.
Read more on: Warren Christie's Wife Is Still Head Over Heels for Him!
Rumors also were running around that time regarding Michael's drinking problems. But in the end, Margaret dropped the charges in 2001 and said that she still loved him and was looking to rekindle their relationship.
After a bad luck streak with love, marriage, and dating, Michael has kept his love life and spouses away from the public eye.
He had already retired from the industry but made a comeback in 2021 in the movie 'Gunfight at Dry River.'
Whether he'll continue playing in film in the future is unclear, but for now, his child has emerged as the new star in the Moriarty family.
Michael Moriarty's Son
Micheal's son Matthew Moriarty shares the same passion for the camera as his father, but with a twist.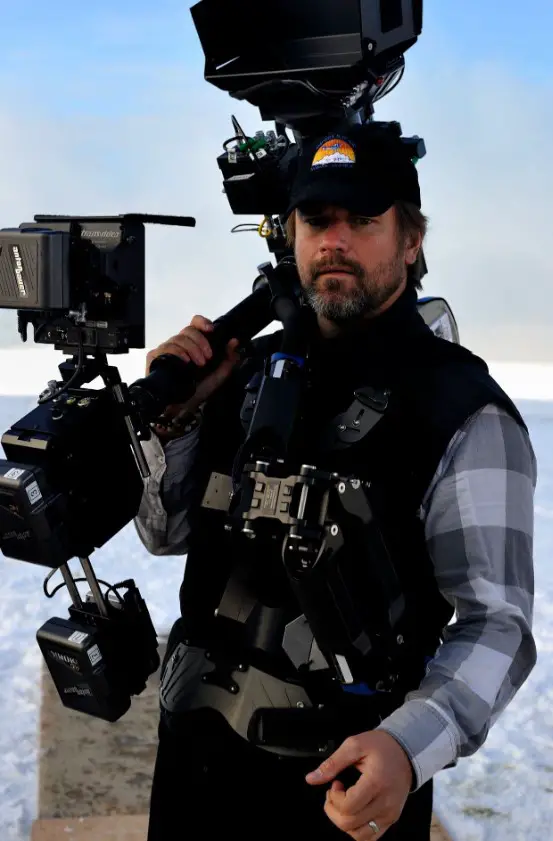 Matthew Moriarty (Source: IMDB)
While his father captivated the audience with his performance on-screen, Matthew chose a different route and made great progress working behind the scenes.
He works in the camera and the electrical department for movies and shows. He has been a part of major movies such as 'Uncharted,' 'A Quiet Place Part II,' 'Aquaman,' 'Divergent,' and many more.
Seeing his father work his magic on the sets of 'Holocaust,' 'Broken Silence,' 'Law & Order,' and dozens of others has inspired him to create something of his own in the film industry, and he has succeeded. 
Micheal is leading a low-key life now, but he must be proud of his son for carrying on his name in Hollywood.