Celebs
Andrew Gillum's Wife Found Out His Sexuality Way Before !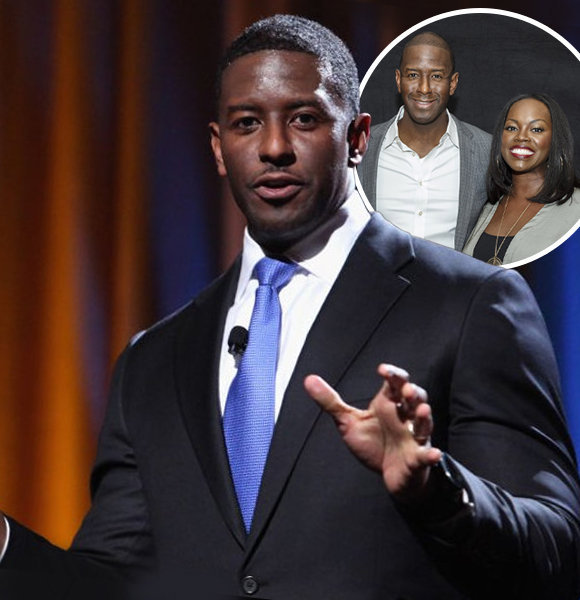 Former American politician Andrew Gillum is a member of the Democratic Party and has served as the 126th Mayor of Tallahassee. 
Andrew's personal life has been a highlighted aspect of his life, primarily his sexuality. 
Yes, Andrew has a wife, but his sexuality came to question when an incident occurred, making people question his sexuality to this day. 
So Gillum, who has a wife, is gay? What is the truth behind the story?
Andrew Gillum's Wife & Gay Rumor 
Andrew Gillum has been married to his spouse for over a decade now. He married his wife, R. Jai Gillum, in 2009, with whom he shares three kids. 
So, life seems to be going very well for the two, right? So, where did this rumor come from? 
It actually wasn't a fluke, nor was it a result of misinformation.
The American politician, back in 2014, was spotted with a male sex worker in a hotel, and in no time, the news started making rounds in the media and was a headline the very next day. 
People wondered if his marriage was over and if Andrew was gay. Some even speculated that he was doing this behind his wife's back. 
But one could only guess and wonder so much when the truth was entirely different. 
To this day, the marriage remains intact, but this marriage took sacrifices and honesty. An honesty that Andrew put in the picture in 2020 when he came out as bisexual.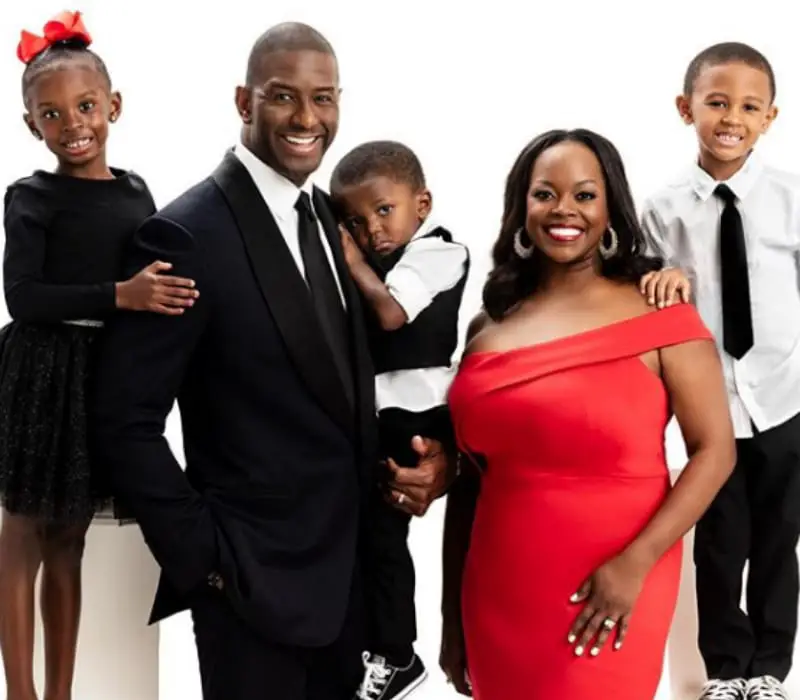 Andrew Gillum with His Wife and Children (Source Walikali)
Talking about his sexuality in an interview with GQ, Andrew revealed how he was attracted to both boys and girls in his childhood, but due to the very least information, he thought it was basically gay men trying to "pass in a heterosexual relationship."
He further elaborated on how it is viewed in the black community. He said, "I still think it's very much misunderstood within the Black community, that people don't really accept that there is bisexuality as an identity."
He is now an openly bisexual politician who has stood his truth and is proud and open about it. Well, he very much dearly loves his spouse still. 
Also Read: Openly Gay Politician Pete Buttigieg Welcomes Two Children Alongside His Husband
His wife, who has supported him through and through, knew about him. Apparently, she knew he was bisexual beforehand, and it was the honesty that withstood his marriage for as long as it did. 
Surely it was hard on his spouse when the news broke out, and it must be hard on her at times, considering how vicious the outside world can be, especially to the people of color and the LGBTQIA+ community. 
But she acknowledges how the pandemic did a lot to save their marriage. 
"I think that the pandemic probably saved our marriage,"  she said during an interview. 
It must require a sizable amount of strength to go through what both of them have. Nonetheless, the marriage seems to be strong, and together the couple have welcomed three beautiful children. 
Their third child, Davis Allen Gillum, was born in May of 2017, and Andrew took the happy news to his social media to share it with his followers and well-wishers. 
Despite the rumors of divorce from his wife, the two are still together and seem to be giving their all to work on their marriage, and so far, all the effort seems to be going well for the two.