Entertainment
Openly Gay Politician Pete Buttigieg Welcomes Two Children Alongside His Husband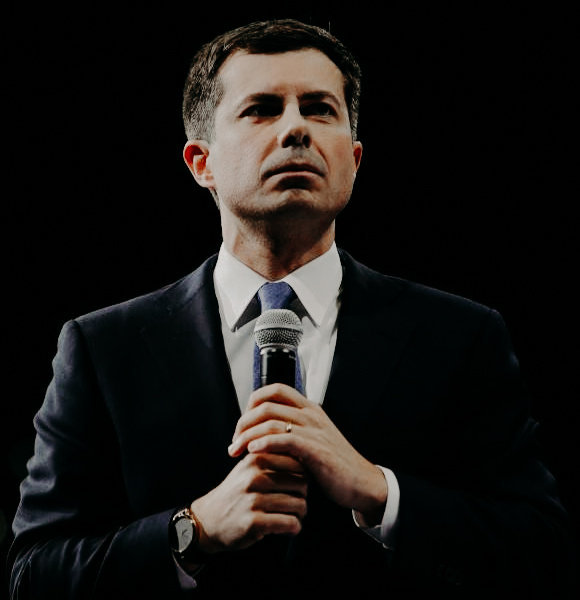 Pete Buttigieg and his husband welcomed two beautiful little angels on September 4, 2021. 
Sharing a beautiful picture alongside his spouse, Pete wrote, 
Chasten and I are beyond thankful for all the kind wishes since first sharing the news that we're becoming parents. We are delighted to welcome Penelope Rose and Joseph August Buttigieg to our family.
The proud parents can be seen sharing a happy glare and smile to each other while they hold their babies on their arms.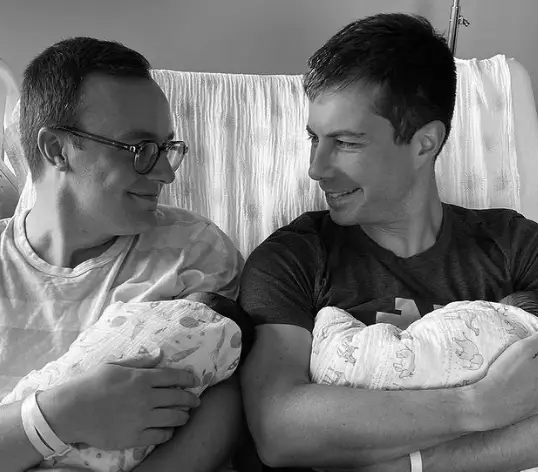 Pete Buttigieg And His Husband Welcome Their Babies (Source Instagram)
Since the picture was posted, it has garnered over 560k likes and millions of good wishes and congratulations.
Our whole team at Live RampUp extends warm wishes for the new parents. 
On August 17, the American Politician had shared a heartfelt tweet about the two becoming parents. He shared his gratefulness to the universe for becoming parents and said,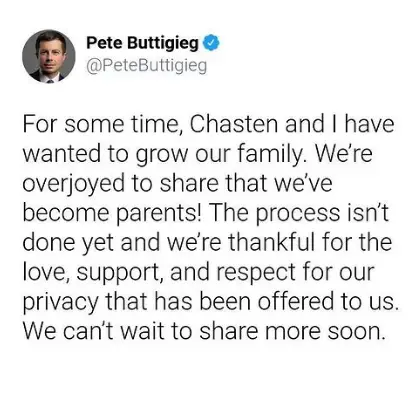 Pete Buttigieg Revealing Joining Parenthood (Source Instagram)
The good news came shortly after the couple's third wedding anniversary. 
How Did It All Happen?
Pete's husband, Chasten, shared multiple pictures with his husband on the occasion of their anniversary. Taking the news to Instagram, he wrote, 
Happy Anniversary, Was that really only three years?!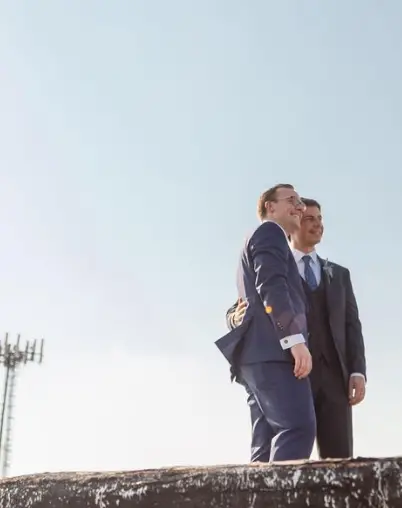 Pete Buttigieg And Chasten Buttigieg (Source Instagram)
To Chasten: Well, you are right; it was not just three years. 
The two have known each other for a long time and were in a relationship after meeting each other via a dating app in 2015. 
Who knew dating apps could help us find soulmates!
But it did for the father of two. Chasten explains their first meet as a heart-fluttering moment. The first word they both said to each other was "Howdy," followed by "So gross." 
Their first date was something out of a movie. In an interview with The Newyork Times, Pete reminisced that they had fireworks on their first date and said, 
"It was kind of ridiculous, I know, but I was hooked."
Chasten, an American writer, published his memoir in 2020 named "I Have Something to Tell You," where he takes the readers down his memory lane and explains all about his love life. 
Chasten also revealed that he met Pete's parents after just a few months on dating and went on weekly Sunday night dinners. 
"So less than six months after we had started dating, I moved in with Peter."
Mentioned Chasten in his memoir. 
Another American Politician: Ana Navarro Married Chief Boyfriend! Furtive Husband Revealed, A Wedding In Secrecy
After dating for about two years, the pair took their relationship to a whole new level. In 2017, Pete proposed to him in a very unconventional way. 
Pete asked for his hand in marriage in the Chicago Airport, O'Hare International Airport, behind the gate agent's desk. 
The American writer reveals that he did not see the proposal coming, but he said yes. He further wrote, 
"I spent the whole flight looking over at Peter. How did I get so lucky?"
Insider reveals that finally, on June 16, 2018, the two tied the knot in an intimate 30-minute ceremony in South Bend.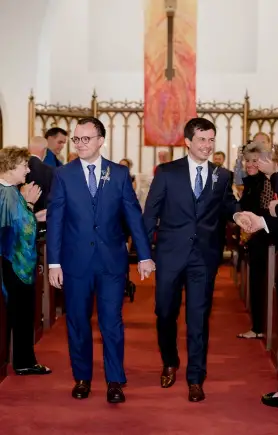 Pete Buttigieg And His Husband Chasten Buttigieg On Their Wedding Day (Source New York Times)
If the marriage of an openly gay politician was not enough to make heads turn, Pete suddenly garnered a lot of attention when he revealed that he was running for the 2020 presidential election. 
Another Openly Gay Writer: Openly Gay Writer Ted Allen's Blissful Married Life With His Longtime Partner Turned Husband!
Always Making Headlines
Pete came out as gay in front of the world in 2015. On June 16, 2015, Times reported Pete, age 39, to be gay.
"I was well into adulthood before I was prepared to acknowledge the simple fact that I am gay. It took years of struggle and growth for me to recognize that it's just a fact of life, like having brown hair, and part of who I am," 
Wrote the then 33-year-old Pete. His courage was appreciated by many, but some condemned him by saying that he was actually straight. 
Nevertheless, Pete stuck by his truth and moved forward on his advocacy. The Guardian reported Pete to be the first openly gay person in the US cabinet. 
Finally, on April 14, 2019, Pete announced that he was running to the 2020 presidential election. 
They call me Mayor Pete. I am a proud son of South Bend, Indiana. And I am running for president of the United States. I recognize the audacity of doing this as a Midwestern millennial mayor. More than a little bold — at age 37— to seek the highest office in the land."
The openly gay politician said in his announcement speech. He was shortly joined by his charming husband Chasten on the stage, and the two shared a kiss. 
Although Pete did not win the election, his support to the Democrats was well received by the running President Joe Biden. 
As a result of which, on February 2, 2021, he was sworn by President Biden as a transportation secretary, and his wonderful husband held the bible during his ceremony. 
The graduate of Harvard College and Oxford University now serves as the United States Secretary of Transportation and also advocates for the rights of the LGBTQIA+ community.