Entertainment
Survivor Fame Andrew Savage Life Alongside Wife And Children
Andrew Savage has completed a lifetime with his wife and they are going strong towards the 26th year of their marriage alongside their children.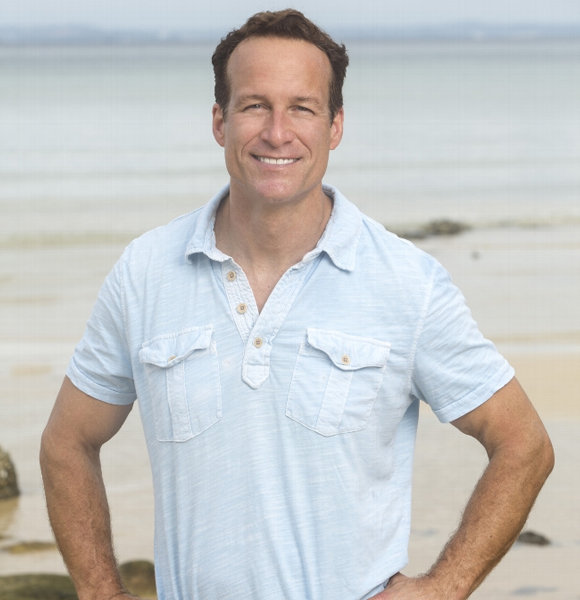 "As I said with a few tears in my eyes during an early episode of Survivor: Cambodia... 'She's my world", said the Survivor fame while wishing his wife of 25 years a happy wedding anniversary.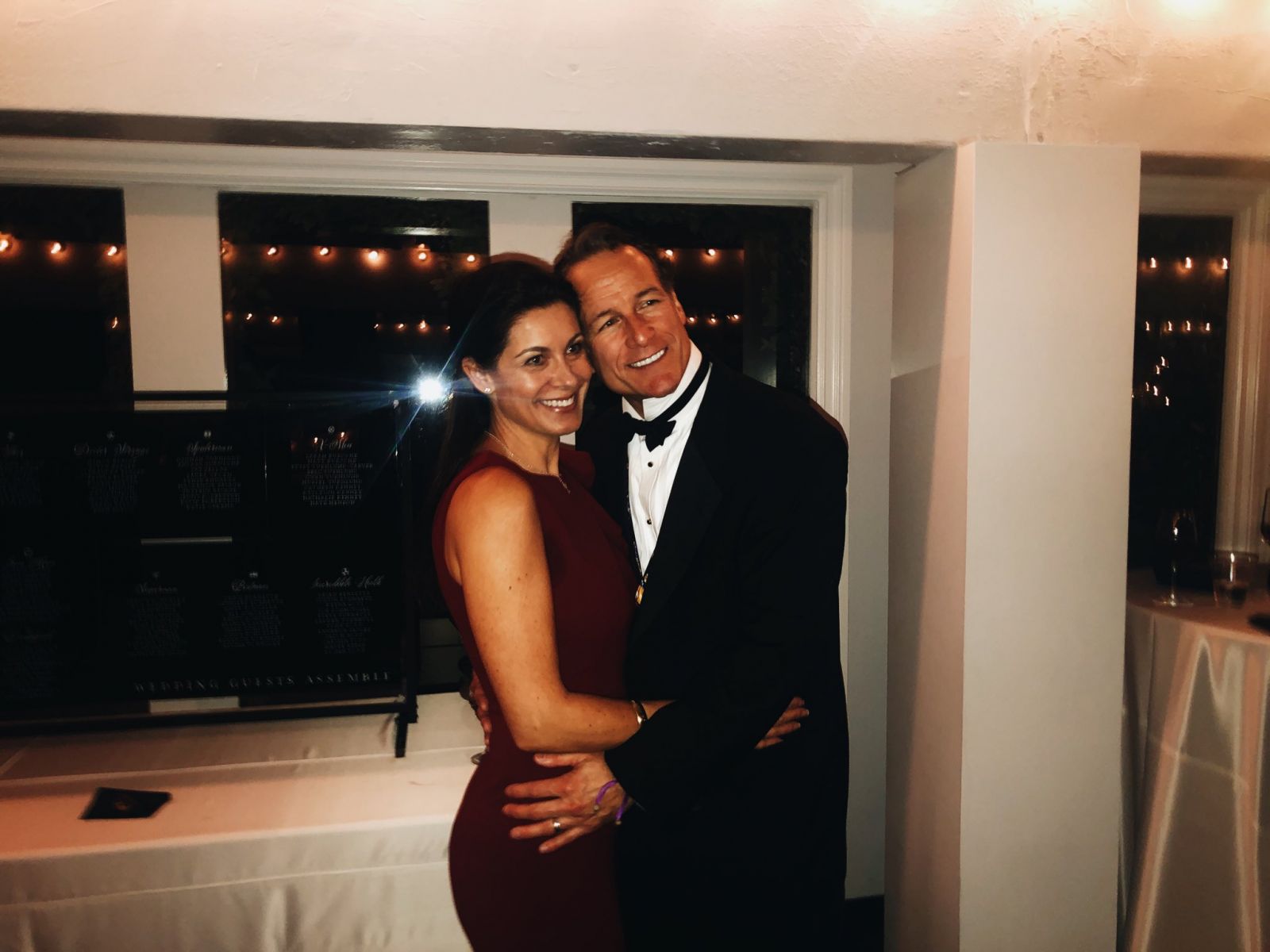 Andrew Savage With His Wife On His Wedding Anniversary (Source Twitter)
Andrew Savage, a contestant from Survivor: Pearl Islands and Survivor: Cambodia, completed a happy silver jubilee with his wife on October 28, 2020. 
Calls His Wife Soulmate
Andrew is married to Stephanie Savage. The pair married back in 1995, and the love has grown only stronger ever since. 
Andrew had to be away from his family for a long period of time for the show. He was in season 7 and got a chance to play again 24 seasons later in Survivor: Cambodia- Second Chance. 
Savage was one of the many players who initially had a firm foot in the game, but due to the twists in the game and strategic gameplay of other players, he was sent home both times. 
Joining the show to make his wife and family proud, Andrew has some regrets about being voted off of the game. 
He expresses his regret on not giving his wife the chance to experience the Survivor experience. 
The show flies off contestant's families on the island if they make it to day 30 for a family visit, which unfortunately could not happen for Andrew. 
On February 8, 2021, he gave an interview with the Entertainment Weekly about his Survivor experience, upon being asked about the biggest regret from the show. He said, 
Not making it to day 30 for the family visit, so my incredible soulmate and wife of 25 years Steph could visit and get a true taste of the Survivor experience. 
Needless to say, despite enduring all the struggles, he wanted to make it to day 30 for his wife to experience the brief moment of the dream that he was living. 
Apart from his individual adventures the pair also go on their own little adventures together and experience life with each other. 
The family is completed by two daughters. Mackenzie and Sky. 
Know About Survivor Host Jeff Probst: One-Time Divorcee, Jeff Probst, Enjoys Staggering Net Worth of $40 Million With Actress Wife
Life With Family
The family of four are close with each other, and the children are wary of their parent's happiness.
On the occasion of their mother's birthday, the children surprised their parents with a home-cooked dinner. 
Their oldest, Mackenzie, age 23, got engaged almost two years ago with her boyfriend. The father of two shared his happiness with his Twitter followers. He wrote, 
Daughter MacKenzie just got engaged to her long term boyfriend Josh! They r wonderful together & Steph, Sky and I couldn't be happier! They r young but when you find your soulmate, it just makes sense. Kenz will finish law school and Josh will finish med school before they wed .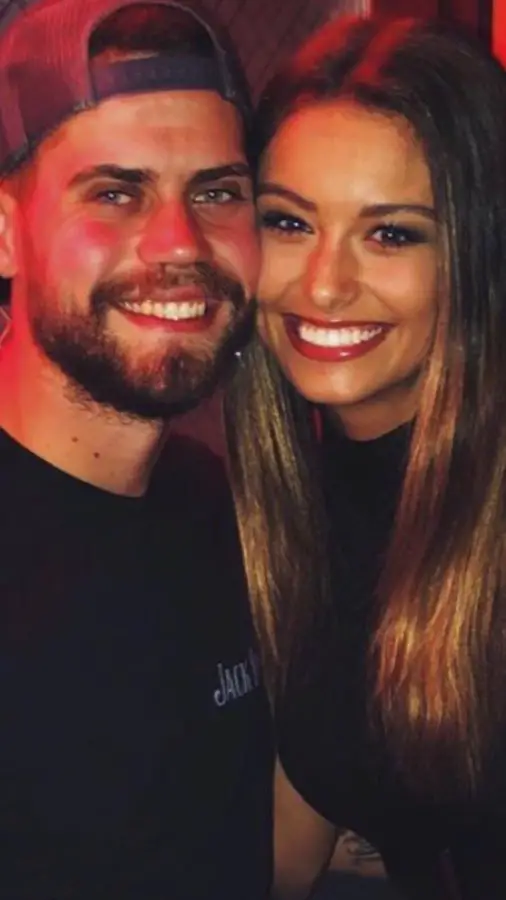 Andrew Savage's Daughter And Her Boyfriend (Source Twitter)
Josh seems to get well with the family as he was also there to help his fiancee set up the dinner table for Stephanie's birthday. 
Mackenzie played D1 volleyball for four years and graduated with a 3.85 GPA back in 2020. 
The youngest Sky graduated from high school in 2018. Like her big sister, Sky, also seems to be quite fond of sports. Wishing his youngest a happy 20th, he wrote, 
Happy 20th Birthday to our incredible daughter Sky!!! A rising junior at Amherst College and literally lighting the world on fire with her huge heart, intellect and athleticism. We could not be more proud of the wonderful young lady you've become. Happy Birthday my love
Savage is surrounded by talented and loving women in his life. The daughters love giving their parents wonderful company whenever they go on vacation together. The family last went on vacation together in early 2021. Andrew shared a precious family moment with his wife and daughters which he posted on his Twitter.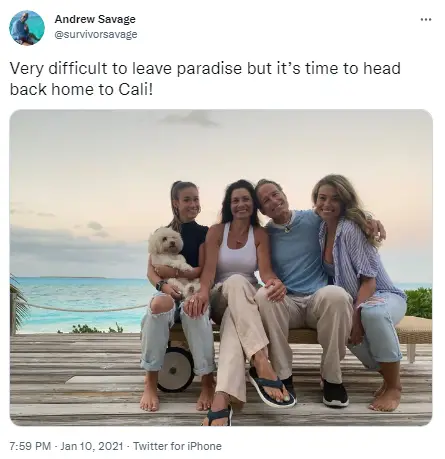 Andrew Savage Posting About His Family (Source Twitter)
To say the least, these beautiful woman has made life a lot happier for the 58-year-old survivor. 
Another Famous Survivor Contestant: 'Survivor' Contestant Russell Hantz Family Life: Divorce with Wife?, Proud Single Father Raising 3 Children
More On Survivor Experience 
The Survivor star was born on July 29, 1963, making him 58 years of age in 2021. 
Savage was working as an attorney when he joined Survivor season 7 of the hit CBS show. He was the leader of the Morgan tribe on Survivor Pearl Islands. Initially, stepping foot on the game is one of the strong members. As a result, he was targeted in the game as a threat. 
His ship from the Morgan tribe sailed when Lillian Morris, who was from the returning Outcast, jumped ship at the merge, which led to 58-year-old Andrew having his torch-snuffed. 
Being a strong contender in his season, Savage was brought back in Survivor Cambodia, which gave players from previous seasons yet another change. 
He was a majority of the Bayon Alliance that eliminated several strong contenders. Still, one of the most famous survivor contestants, Kelley Wentworth, was the downfall of Savage when she used her hidden Immunity Idol. 
The 58-year-old has not appeared on the game show since, but fans have not stopped waiting for the show to bring a new season where the previous player would compete again, and hopefully, if that happens, fans can see savage on the survivor boat again.