Entertainment
How Andy Frisella Went From Thousands To Multi Million
Andy Frisella started his business from thousands and now has a net worth ranging to millions that he cherishes alongside his wife and family.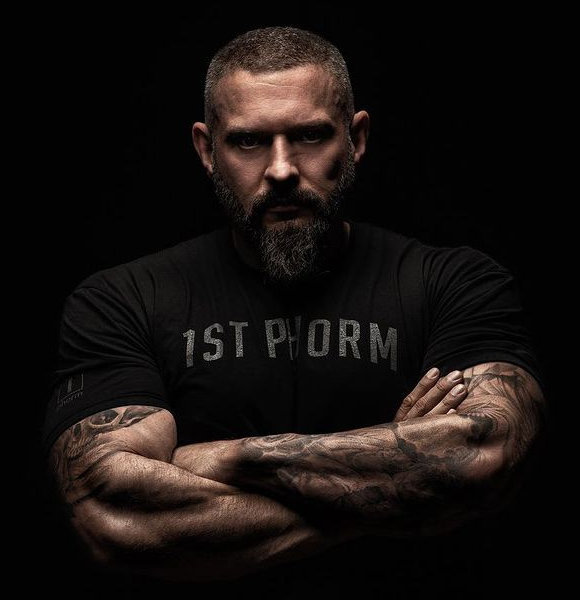 American Entrepreneur Andy Frisella is one of the many personalities who tapped onto social media's heart and successfully made their business grow. 
Many know the era as the time of technological advancements... Oh, nearly shifted to writing an essay there!
This era has seen many social media advancements, and those who correctly marketed their brands on social media are now some of the wealthiest people. Take the Kardashians, for example.
But Frisella's story is quite different and a whole lot interesting. 
Social Media Made Him Rich?
"Every single day, we would go to every nearby business on foot, shake hands with the owners, people in the store, and I'd say, 'Hey, I'm Andy, I own Supplement Superstores down the road. "
This is how the entrepreneur explains himself marketing his brand before the rise of social media. First, he individually used to greet people and urge them to try his product. 
Then came the social media, and Andy saw how everyone was posting pictures of their protein powder, but he revealed in an interview with Forbes that he wanted to do something "different," as a result, he focused on the motivation aspect instead of the lifestyle. 
Boss Of Forbes Himself: Steve Forbes Wife, Net Worth, Children, Age
Well, let us elaborate. 
Frisella did the same thing he did before, talking to people one on one, except this time he used his personal account and brand account to have conversations with the digital audience. 
As a result, it built trust among the brand and consumers.
"We have even had people get our logo as a tattoo. That's the kind of stuff that shows us we aren't just out here selling health producers, we're actually building a place where people feel like they belong,"
Said the entrepreneur, age 37, while reflecting on how his marketing skill has helped the brand grow. 
Surprisingly, they never had to do any digital marketing due to their tactics, and the CEO of 1st Phorm also revealed that it was not until 2017 when they started putting their hands in that arena. 
Over two decades ago, he and his business partner, Chris, started the company Supplement Superstores and added on 1st Phorm and Paradise Distribution with $12,000. By 2015 their business was garnering a revenue of over $100 million, and the business was anticipated to grow to $150 million by 2017. 
Personalities With Entrepreneur Partners: Beautiful Actress Amy Willerton Happily Dating Her Entrepreneur Boyfriend, is Engaged?
As of now, it is evident that the investor has a hefty and impressive net worth that he spends in his own lavish way. 
He being an author and a public consultant also adds fairly well to his massive net worth. 
He purchased a house with his wife recently in 2019 for 1.79 million and has an impressive collection of cars.
Yes! The charmer does have a wife who has been his strength on the lowest of his days. 
Through Thick And Thin 
"When I met him I knew he was special & different. He was broke, $70k in credit card debt but with an excitement in his voice and the vision of big things no matter how tough times were in the present moment. "
Expressed Emily Frisella, his wife, on the occasion of Andy's birthday.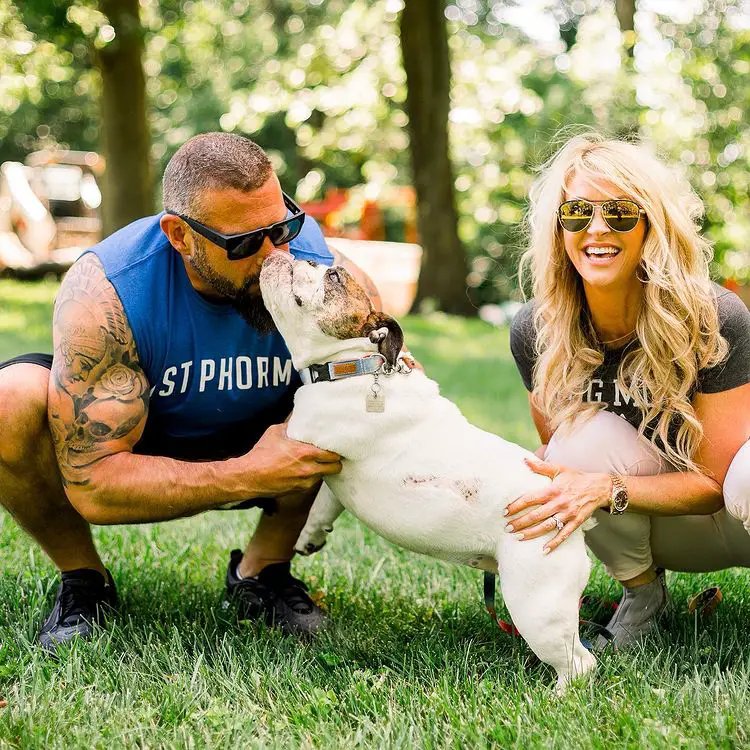 Andy Frisella, His Wife And His Dog (Source Instagram)
On July 9, 2019, Emily shared a family picture featuring her, Andy, and their fur baby and wrote quite a few words for her husband. 
She also went on to reveal how compassionate the CEO is for other people and his friends. Finally, Emily concludes her sweet note by sharing the gratitude of being his wife and sharing a furry family together. 
"When life gives you lemons, squeeze the most out of it," this statement has always fitted the 37-year-old, and as he continues doing so and growing his brand, it will be a treat to see where he will take his business and his life to in future.