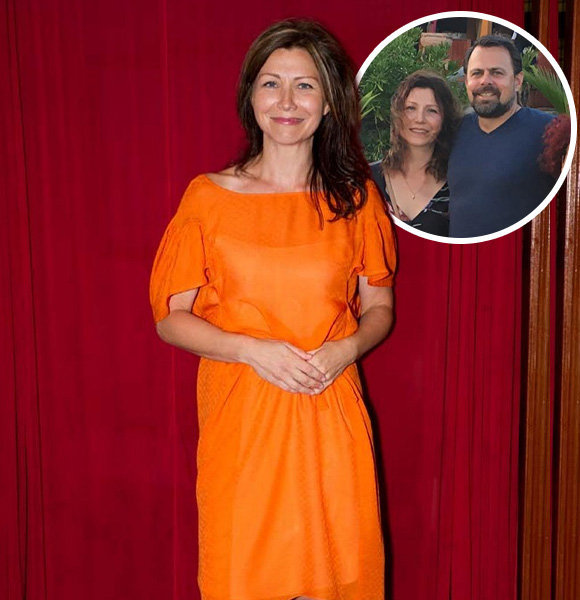 Australian actress Anita Hegh is known for her role as Ellen 'Mac' Mackenzie in the television series 'Stingers.' 
She has also gained notoriety from her role in 'Stingers' and 'Janet King.' 
The Australian actress has been prominent and active in the industry for almost three decades now, and her long-running career has seen highs at its best, and so has her family life with her partner.
Here is a look into the life that Anita Hegh shares with her partner and her baby. 
Is Anita Hegh Married? Who Is Her Partner?
Anita was once married. She was married to her former husband, Peter Evans, in 2001.
However, the relationship cut loose in 2007 when the two decided to divorce and go their separate ways. 
Hegh did not have any child with her former husband. But that relationship was not the end of Hegh's happily ever after. 
Love found its way again into the actress's life in the form of her new beau Jay McEvoy.
Although not married, the two share their responsibilities and duties like husband and wife. Duties like caring for their beautiful baby. 
Yep! The 'Stingers' actress is a mother of one with her partner. The two are parents to a beautiful baby daughter. 
An article by The Saturday Paper goes in-depth about the life of the two and how it has been after their baby came along.
Hegh and McEvoy's daughter's name is Edie, who was about to turn a month during the time of their interview with The Saturday Paper.
Talking about the life as parents and how her partner is a wonderful parent, she said,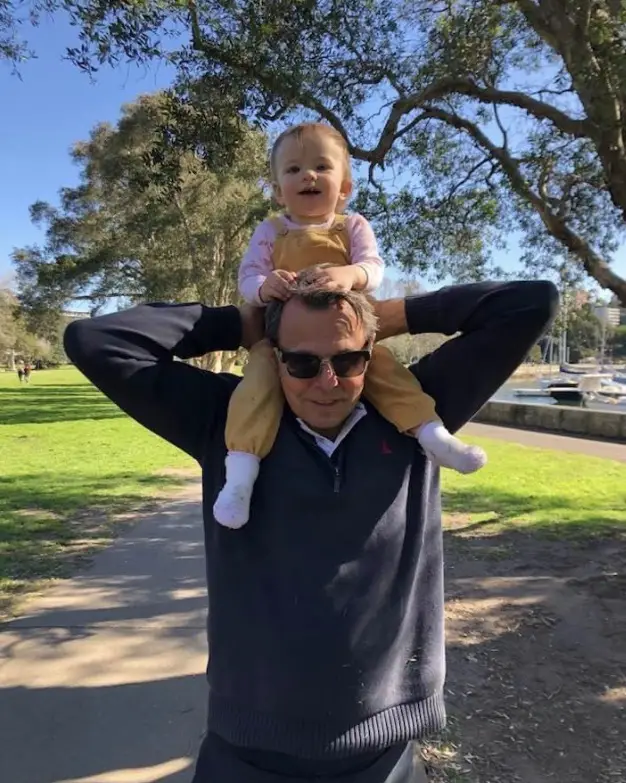 Anita Hegh's Partner with Their Daughter (Source Instagram)
"He's so built for this. He has another daughter, so he's been through this before. He's great at that kind of stuff: nappies, looking after her. He's absolutely besotted. He'll go, 'You need to have a sleep', and send me to the other room," she added.
Besides her partner, parenthood was fairly a new experience for the actress after she welcomed her baby daughter.
Performing different roles flawlessly onscreen is no big deal for Hegh, but when you have a mini you running in the house, it becomes a whole new experience altogether. 
Know More On: Kayla Itsines Reveals New Boyfriend! Who Is the Lucky Guy?
This was an experience that she always wanted to cherish. The pair opened up about their IVF journey and how it didn't work out for them but suddenly, "lo and behold," their daughter happened. 
"it's so extraordinary. We're tired because we're old... We've got a real ball of energy here," she added. 
The actress announced her daughter's arrival by posting a picture on her Instagram page with the caption, "Look who's here. Edie Anne-Maret McEvoy arrived on Friday morning. We're all loved up."
Edie is now two and a half years old and will turn three this September 2022. The pair seems to be enjoying their parenthood to the fullest and share precious moments with their daughter on their Instagram account. 
We hope this journey of parenthood becomes blissful for the two, and it remains like it for the rest of their lives.