Celebs
Kayla Itsines Reveals New Boyfriend! Who Is the Lucky Guy?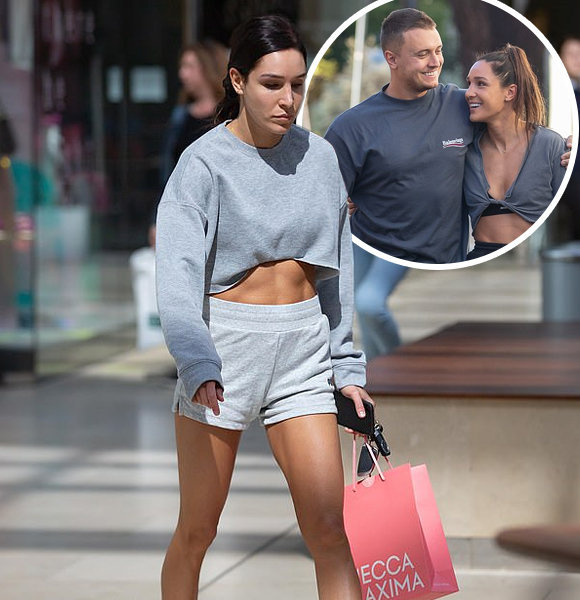 Fitness trainer Kayla Itsines is one of the best in the business. She has built an empire and a solid fanbase for her fitness content, and her hustle has inspired many. 
However, as her career took off to reach new heights, her personal life followed. Kayla revealed her new boyfriend recently via Instagram and was met with a wave of good wishes and blessings from her fans. 
Kayla Itsines Has a New Boyfriend!
Kayla's new boyfriend has finally made it to her 'gram feed, and with that, they are Instagram official! She is currently dating Jae Woodroffe, who you might have guessed is a fitness freak like her.
She hinted about having a new man in her life earlier but gave us no definite details to identify who the mystery man was.
Eventually, she revealed him when she felt the time was right. However, relationships become tricky when they're subject to public attention, so she wanted to take things slow with her new boyfriend.
Also see: James Corden's Struggle with His New Teeth on the Set
Well, things are going pretty well for Kayla and her new beau as they've gone from posting each other on their social media accounts to creating a joint account for both. 
They have a joint couple's account using their ship name 'Jayla' under the username itsjaylahere. They frequently post adorable pictures together of their adventures and outings. Somehow, they manage to look stunning in EVERY picture!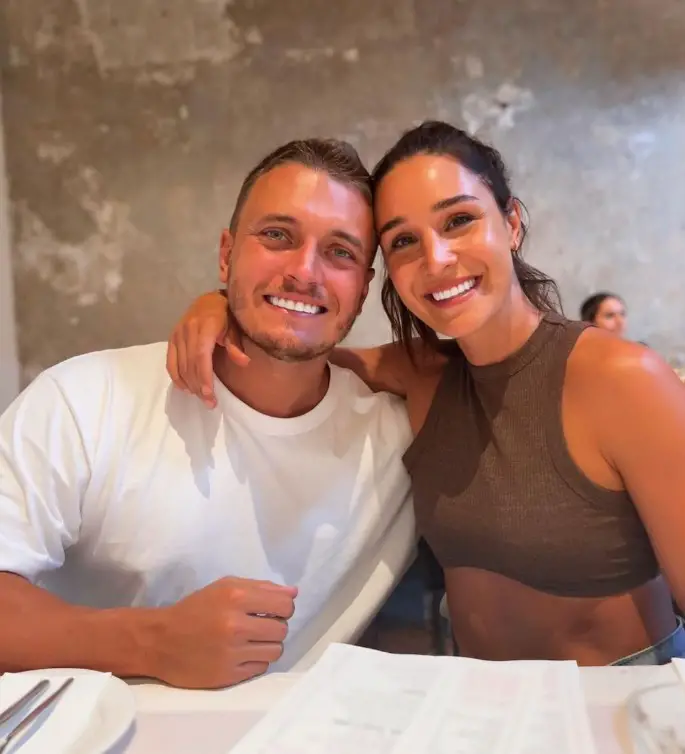 Kayla Itsines and Her Boyfriend, Jae Woodroffe (Source: Instagram)
Kayla and her boyfriend look immensely happy. They got together sometime around 2020 or 2021. Moreover, Kayla stated that they were best friends before becoming girlfriend and boyfriend, so they know each other pretty well.
However, 2020 wasn't a year too good for Kayla's personal life. She was previously married, and after many years together, her marriage started becoming turbulent.
Then, news about her split from her husband broke out, leaving her in distress. The two were not just a couple but also business partners, so what was the reason behind the sudden separation?
Why Did Kayla Itsines Split with Her to-be-Husband?
Kayla announced her separation from her fiance, Tobi Pearce, in 2020 via an Instagram post. 
The couple was together for around eight years before they broke up. They co-founded Kayla's fitness app Sweat with Kayla, which ruled as one of the top apps in its category. 
You might be interested: Inside Victoria Pratt and Trace Adkins's Beautiful Wedding
Kayla met Tobi at a gym and started dating in 2012. They got engaged in 2018 and have a daughter, Arna Leia, together.
She has been transparent about being pregnant and her engagement with Tobi, and likewise, she gave fans the news regarding their split.
However, their engagement stayed stagnant, and they never got to becoming husband and wife. 
"After eight years together, Tobi and I have come to the difficult decision to separate as a couple. We will always be family, and remain good friends and devoted parents to Arna," she wrote in the post captions disclosing the breakup.
"We have grown up together in Adelaide, sharing a lifetime of experiences and special memories from moving into our first apartment and starting SWEAT from our lounge room to becoming parents to our beautiful daughter," she added more about her journey, indicating that it was great being with Tobi. 
Furthermore, Itsines also clarified their future path as parents and business partners. She wrote, 
Our friendship remains strong as we parent Arna together and run SWEAT as business partners. Thank you for your support and kindness during this time.
So, it seems like they had an amicable separation. The Australian influencer turned businesswoman stands at the height of 5'4" and has achieved great success at age 30. 
Kayla Itsines started her brand at a younger age, and it has grown with her. As a result, she lives a delightful life with her boyfriend and daughter beside her.