Celebs
Anna Chlumsky's Embracing Her Journey through Her Motherhood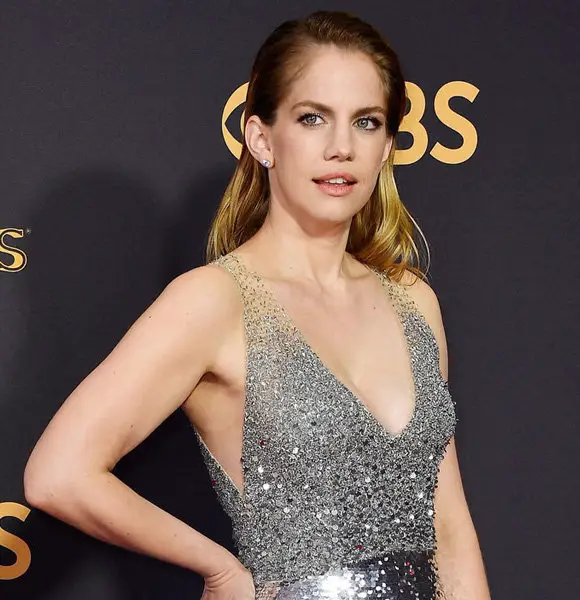 From garnering herself a flourishing career with several awards and accolades to becoming a responsible and doting mother to her two daughters at the same time, actress Anna Chlumsky's way of balancing work and family is exemplary. 
The 'Veep' actress has embraced her acting profession for several decades now. She has been blessing audiences with back-to-back praise-worthy roles. All while maintaining her professional game strong, her unaffected journey to motherhood only raises respect for her.  
Anna Chlumsky Blessed with Two Daughters 
Anna welcomed her first daughter, Penelope Joan, on July 11, 2013, with her husband Shaun, after five years of her marriage. 
The actress and her husband first met when they attended the University of Chicago in 2000. After getting engaged in 2007, the college sweethearts shared their vows on March 8, 2008, in Brooklyn, and the two have been relishing a happy married life ever since. 
Unlike Anna, her husband does not belong to the entertainment industry. On top of that, both maintain a low-key social media presence, not giving a clue to the public about their family's whereabouts.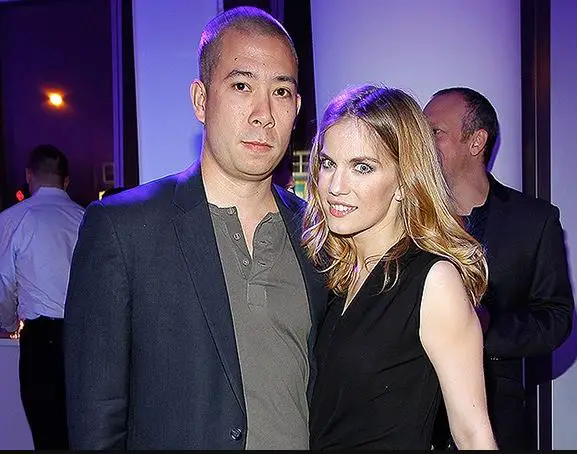 Anna Chlumsky with her husband (Source: People)
However, Anna does not hesitate to share some of her family's insides in interviews. On that note, talking to People back in 2013 when she was blessed with motherhood for the first time, she opened up about her experience with being a new mother. 
The proud new mother then described her daughter's appearance saying, "she's a really good mix between my husband and me." Further, she shared how her "new bundle of love," her daughter, made her "life even better."
"It's seriously the best thing. Holding her is fantastic," the over the moon happy mother could not help but share her excitement with the magazine, talking about her daughter, Penelope. 
Later in 2016, the family of three expanded with the birth of the second daughter Clara Elizabeth. After adding another bundle of love to the family, Anna talked to People about how her second pregnancy changed her. 
On that note, she elaborated, "This whale thing has taught me that motherhood has a wealth of definition and identities." 
The 'Veep' actress is relishing her motherhood, getting the taste of every new change her journey as a mother has brought her. 
And besides her fulfilling motherhood, her exponentially growing career graph is another blessing in her life that has earned her a massive net worth.
Get to know - Winona Ryder Says "My parents have set the bar too high for me"
What Is Anna's Net Worth?
The start of her acting career dates back to 1989 when she was merely nine years old. Having begun her journey in the industry as a child actress, she made her first-ever appearance in the film 'Uncle Buck.' 
Later, in 1991, she rose to fame portraying Vada Sultenfuss in the 1991 release 'My Girl.' Since then, roles began pouring in, and the actress could be seen in several projects. 
But, in 1998, she bid her temporary farewell to the industry in pursuit of her education. She enrolled in the University of Chicago, graduating with BA in 2002. 
Shortly after her graduation, she reprised her place in Hollywood, appearing in several films and TV series, out of which she is most known for her roles in 'Law & Order' and 'Veep.' 
With a massively successful career since her young age, the actress is estimated to have amassed a net worth of 5 million dollars, per the reports by Celebrity Net Worth.
And, there is no doubt that her multi-million dollar net worth will only rise with her upcoming projects.