Entertainment
Winona Ryder Says "My parents have set the bar too high for me"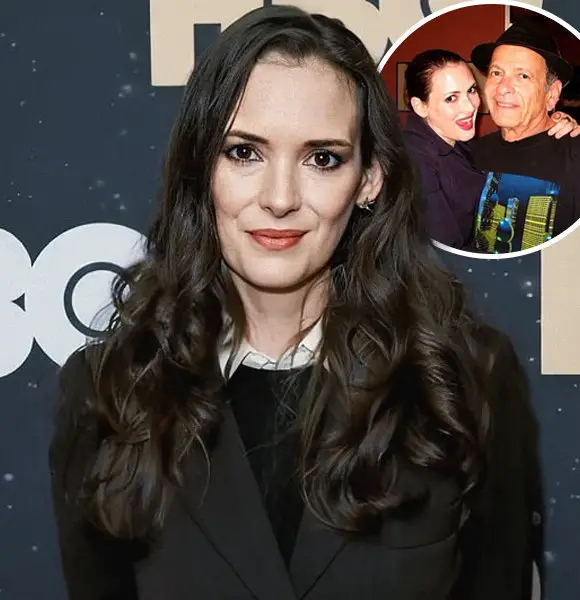 Have you ever wondered why the "Stranger Things" star Winona Ryder has not walked down the aisle despite having a boyfriend for more than a decade? Well, her parents have given her a vivid representation of a love that never fades. 
The actress is still taking time to ponder deep in her partner's perspective of love. She wants to have it divergent from a generation that has forgotten the essence of this beautiful term.
Ryder is a serial monogamist who does not want to fit a piece of paper into her life that decides to shatter a promise to pieces. And, she dreams of a story her parents are living with.
Winona Ryder's Parents
We all have glided to a generation where relationships do not last, feelings do not remain intact, and love loses its essence with time.
A book of promises exchanged while ringing the wedding chimes shatters once a tiny piece of paper is signed. Things have gotten easy yet so complicated.
However, all of these don't land up in the dictionary of Ryder's parents. Instead, they have been cherishing a bond for years that remains intact to this date. She says,
 "It's crazy because they are still so in love after 43 years together – and I mean giddily in love, that set the bar so high for me. I think it may be why I never got married."
She sees her parents, Michael Horowitz and Cynthia Palmer, archivists and authors, as the ideal couple who do not believe in going with the so-called divorce trend and let the love flow as persistent as a river.
The couple is also the director of Fitz Hugh Ludlow Memorial Library in San Francisco. Her father was a Jewish who fled to Europe along with his relatives. Unfortunately, most of them were killed in Holocaust.
Once they got to America, they had their name changed to Horowitz. As a kid, Ryder was always scared of having her parents snatched away from her as the thought of the Holocaust haunted her often.
Her parents groomed her alongside her siblings, Sunyata Palmer, Jubal Palmer, and Uri Horowitz, in such an environment where they never saw their parents fight and never shed a tear while their parents were beside them.
Moreover, she always proved herself as a straight-A student in a surrounding like that. Ryder grew up in a household without a television; because of this, she is still cleared off social media and finds comfort in books even while heading outdoors.
However, her love for her family is immense. She once posted an adorable picture with her father on Twitter during father's day. On her picture, she captioned, "Happy Father's Day, Dad! #lovetothefathers"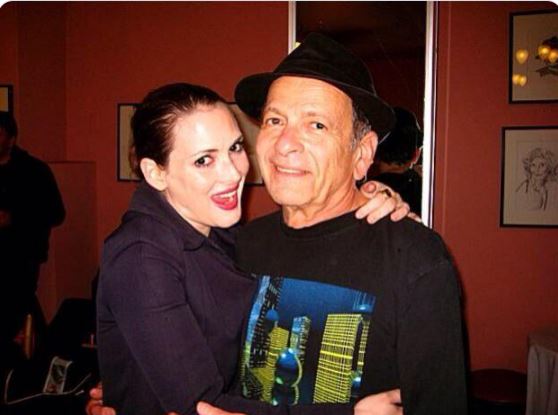 Winona Ryder alongside her father, Michael Horowitz ( Image Source: Twitter)
This adorable picture was posted back in 2014 by Ryder during the special occasion of father's day. The picture shows how happy the father-daughter duo are together. 
Her zodiac sign is a Scorpio, and just how the sign defines her, she is a woman of dedication, passion, and commitment. Yet, despite being a package of talent, Ryder used to be bullied as she was treated like an outsider by her school friends.
Also, read about another Stranger Things star- Shannon Purser Has Boyfriend? Queer Sexuality - 50/50 Dating Chances
Winona Ryder- Almost Beaten Up to Death
The "it" girl of the 90s used to be severely bullied back in her school days. Ryder, during those days, found comfort in wearing uncommon clothes and did not care to look pretty or trendy in her outfits, which was why the "popular" girls bullied her.
Once, while Ryder was dressed up in an old Salvation Army shop boy's suit, the bullies came forward and threw Cheetos at her. They hit her head on the locker, and while she fell, they kicked her brutally. While talking about the incident she mentioned,
"I fell to the ground, and they started to kick the... out of me. I had to have stitches."
The most interesting part of the story is one of her bullies recently spotted her in a cafe asking for an autograph. However, she brushed off her bully without giving her one.
The initial letters of Ryder's name define her; she is a "win." She did not depress herself for what she went through. Instead, she bounced back strong. 
The so-called "popular" bullies lie nowhere today but behind her, asking for her autograph. Karma has indeed flourished Ryder into a lady she never thought to become.