Celebs
Anna Richardson Shares Reason Behind Split With Long Term Partner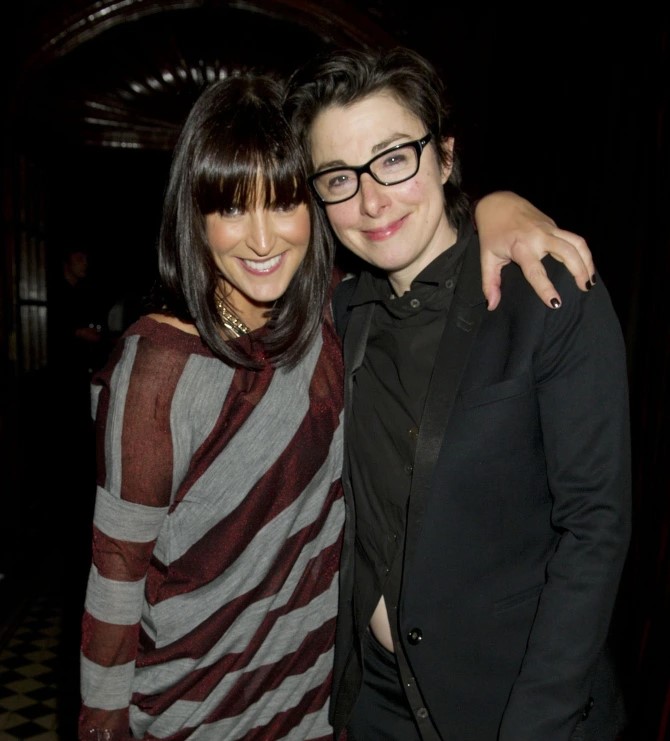 You've seen her entertaining you in 'Supersize vs Superskinny,' 'Naked Attraction,' 'Changing Rooms,' and many other shows.
English TV presenter and journalist Anna Richardson has revealed the details about the separation from her partner, leaving no hard feelings behind.
She has been in two long-term relationships in the past and has openly and bravely shared the specifics of what went wrong with her previous relationship with her husband and her recent partner.
Anna Richardson Splits with Her New Partner?
You never really know where you'll end up finding the person you'll fall head over heels for, and for Anna, a fancy dress party in Devon was the unassuming location. Richardson met 'The Great British Bake Off' presenter Sue Perkins at the said party in 2013.
Things just clicked between the two, and she felt like "everything came together perfectly." Anna felt an irresistible connection with her partner; it was extraordinary as she describes it.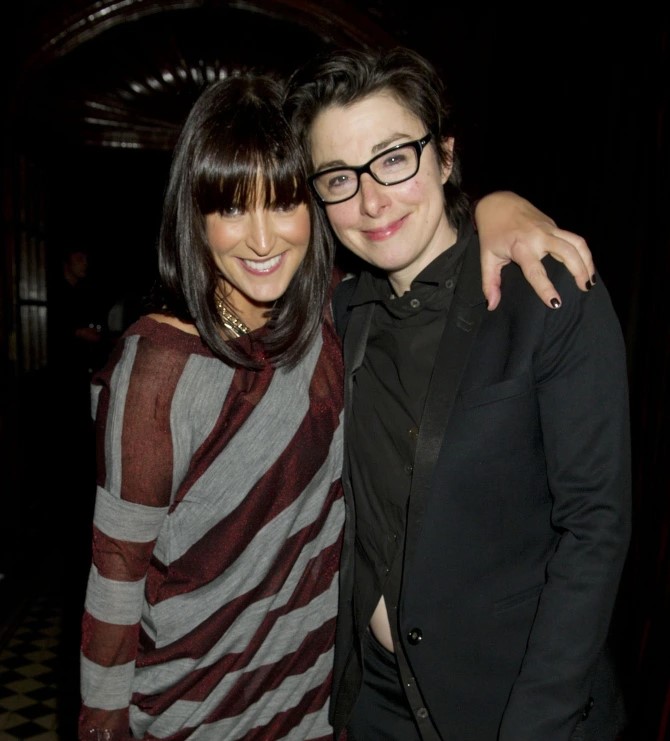 Anna Richardson With Her Partner Sue Perkins (Source: The Sun)
Taking the leap from a long-term straight relationship to a homosexual relationship might come off as a shocker for many.
But for Anna, it was a simple case of falling in love with a person. She explained that she does not want her sexuality to be labeled, and she's comfortable being herself. She said casually,
I just happen to have fallen in love with a woman – simple as that.
Well, that's reason enough to be with the one you want, isn't it?
Her family and fans supported their relationship, and she has nothing but sweet words to describe her partner. Anna and her girlfriend were together for eight years before sadly calling it quit in 2021.
"It's really sad. Both Anna and Sue are devastated," a source told The Sun. The news left fans surprised as they were one of the strongest celebrity relationships, and all was going well a few months before they split.
Also check out: Is Gillian Anderson Bisexual Or a Lesbian?
Apparently, the breakup was a difference of opinion between them about having children or adopting.
Unfortunately, both Sue and Anna suffer from health issues preventing them from having children of their own. Anna found out that she was infertile in 2008, whereas Sue was recently diagnosed with a benign brain tumor, according to Express.
However, that was not the cause of their breakup. As reported by The Mirror, Anna and Sue Perkins broke up because Anna wanted to adopt children, but her partner was not ready for the big step.
Anna had shared her desire to adopt children and grow her family, as age does not wait for anyone.
The 51-year-old presenter had expressed her wish to adopt a child, but Sue could not see eye to eye with her. Her busy work schedule is said to be the reason behind her denial.
Anna and her former partner are sad about their separation but wish to remain friends. while they navigate their different life goals together.
But, the TV presenter has also been through heartbreak before, when a somewhat similar reason for separation caused her to separate from her previous husband. 
Anna Richardson's Divorce with Husband
Anna Richardson was married to British television producer Charles Martin for a long period of 18 years. They had a decent marriage, and the reason for the divorce was not hostile, so they reached an amicable conclusion to part ways.
She shared with The Telegraph about what was happening inside the seemingly happy marriage. And it is something many couples are familiar with, the feeling of uncertainty and loneliness. She said,
Our lives started to diverge. He was becoming tremendously successful and traveled a lot. I found myself at home, very lonely.
Moreover, Anna found out that she could not bear any children, which was a devastating revelation for her.
She described that time as one of the darkest days of her life, so the couple had been through a lot together. Even though her husband was supportive about it, things piled on and led to an inevitable divorce. She said,
I have to make a radical decision. It was really, really hard to say I love you so much but I can't do this anymore. So difficult.
In the end, the 18-year-long marriage came to an end on good terms. 
And now after her split from her recent girlfriend, Anna has kept herself busy with work and devotes most of her time to her career and taking care of her cats.