Celebs
Is Gillian Anderson Bisexual Or a Lesbian?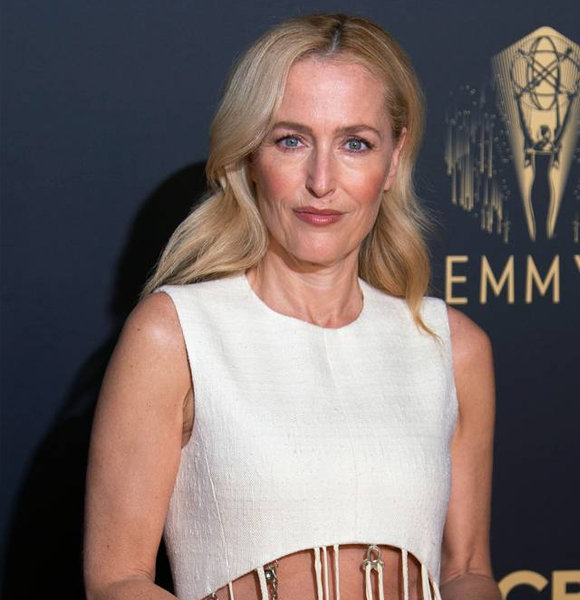 The "Sex Education" star Gillian Anderson is one of the most talented actresses known for her versatility and devotion in acting. She has reached several milestones, polished her name with multiple accomplishments, and glorified her authenticity confidently and gracefully. 
With her involvement in the industry for a long time, her sexuality was often confused as a lesbian and bisexual. Anderson finally opened up about the matter and revealed her identity she hid for a long time. 
Gillian Anderson- Growing Up As a Bisexual
 They say, "People may hate you for being different and not living by society's standards, but deep down, they wish they dared to do the same."
Anderson always kept her different from the so-called societal standards. The most positive trait she always carried was being true to herself no matter what. 
Love binds thousands of shattered pieces together. It is a cynosure to all the healings and different people add different colors to this term. Likewise, she fills in the vibrant colors of the rainbow to the word love. 
As per, The Guardian, this iron lady realized her sexuality as a bisexual during her college days.
That's when she first exchanged her heart with a girl who expressed herself as a lesbian. Luckily, both of them fell for each other and started dating.
The love they shared then was immaculate. No doubt they were one of the most popular lesbian couples in their college. Being a little different certainly invites bullies, but Anderson overlooked everything and all she cared about was her girlfriend.
Unfortunately, the girl she loved caught up with a severe brain hemorrhage and bid the world farewell. 
Read about another Sex Education star: Who Is Emma Mackey Dating? Know Sex Education Star's, Boyfriend & Family
Anderson doubted her for being lesbian back in the days, but she soon realized her authenticity of being a bisexual.
Despite the rumors, she never really opened up about her sexuality as a bisexual until 2012 in Hollywood. Till then, she had already gone through two failed marriages with her ex-husbands.
In 1994, on the set of "X-Files," she met the movie's assistant director, Clyde Klotz. The two fell in love and eventually got married. But after three years of being together, they got divorced in 1997.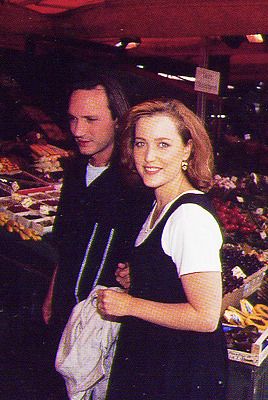 Gillian & Her Ex-Husband, Clyde (Source- Pinterest) 
Again, in 2004, she married a documentarian, Julian Ozanne. However, this marriage did not last long and ended with a split in 2006.
Today, Anderson has one daughter and two sons named Piper Maru Klotz, Felix Griffiths, and Oscar Griffiths and she is leading a joyous life with them. 
Gillian is flourishing in her career, which has moved a lot further and she has appeared in various popular shows like The Late Show With James Corden, Late Show With Jimmy Kimmel, and more. 
Gillian Anderson- Accepting Emmy for "The Crown"
The year 2021 has been a year full of disappointments and unwanted consequences, but for Anderson. Her career keeps reaching its peak, and she shimmers the most up there. 
She was announced the winner of the 73rd Emmy Awards. While accepting the award, she made sure to thank everyone, especially her best friend, Connie Frieberg, who has been her best friend for over twenty years. She says,
"But I want to dedicate this award to a woman who was my manager for 20 years, Connie Freiberg, who believed in me when no one else would and believed I had talent when I didn't even think that I had talent."
Anderson emotionally accepted the award and continued,
"She is the one who always advised me to take the high road; who was one of the best friends that I've ever had in my life and who wore the same dress five years running to every award show three times a year that we went to."
She brought out all her emotions while thanking her best friend, who has been with her since all the tough times of her life.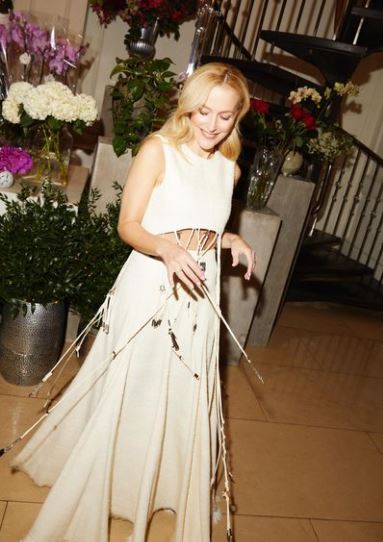 Anderson flaunting her attire during the night of Emmy Awards (Source: Instagram)
She posted this adorable picture on Instagram and captioned it as, "Emmys 2021.Huge thanks to all who put me together!" Anderson looks stunning in the white dress she is seen wearing. 
Despite being called out multiple times as a lesbian, bisexual, and being heavily criticized for belonging to the LGBTQIA+ community, she has bounced back and come stronger as ever, ignoring all the critical opinions on her.