Entertainment
Anthony Head's Partner Doesn't Want to be His Wife?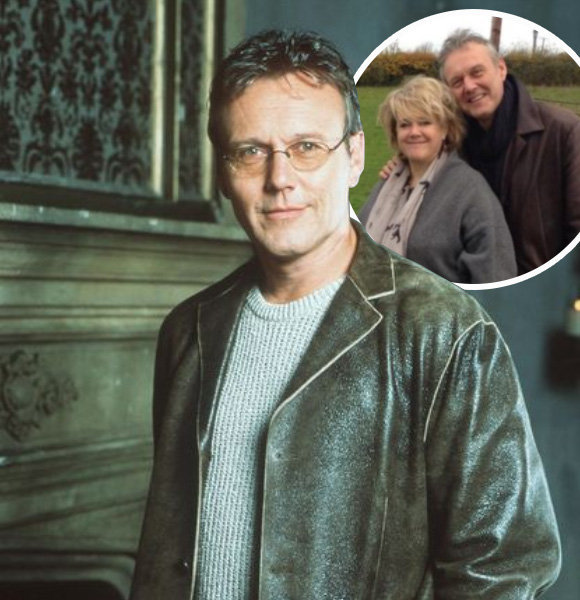 'Ted Lasso' fame Anthony Head has proved himself to be a man of many talents, whether it is his aptitude for singing or a knack for acting that clearly reflects on his movies. 
A man like him is a dream for many, yet his current partner has never shown any interest in marrying him and being his wife. Coming decades into their relationship, his wife has often refused the idea of marrying this heartthrob. 
No Chance of Having a Wife?
Let's not be pessimistic, but Head has tried many times to open a door in his relationship, but his partner has put a lock on the door and has it sealed, let's say. 
The 'Little Britain' fame has been in a long-term relationship, and by long term, we mean pretty long term, with his partner Sarah Fisher. 
The two started their relationship in 1982, precisely four decades ago, and while everything has gone well with God's grace in their relationship, the two are yet to be married.
Head has kept his proposal of marriage to his partner forward, but his dream wife has declined very politely every time. Or should we say not so polite? 
"She just isn't interested. She says... off and then runs off to throw up."
The British actor said of his to-be-wife's response. While some think that the two haven't gotten married due to some issues, we can confirm that things are perfectly fine on their end. It just looks like Sarah is not fond of the idea of marriage. 
After all, love is not defined by paper or labels, right?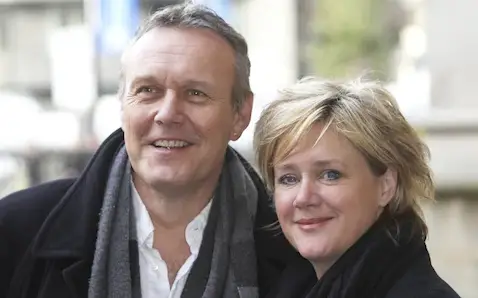 Anthony Head With His Partner (Source- Telegraph)
Although not his wife, Sarah is much more for the British actor. Talking about her, he further said, 
 "I just can't imagine my life without Sarah. And I definitely wouldn't want to."
The two are proud parents to two daughters, Emily and Daisy, both of whom are very skillful actors. 
Another Unmarried British Actor: Unmarried Bruno Langley, Popular From Gay Role, Staying Friendly With Girlfriend For Sake of Son
Let's just say they got it from their dad, as their mother, Sarah is an animal therapist. Their daughters are two years apart from each other, Emily being the eldest. 
While Sarah's decision not to be Anthony's lawfully wedded wife seems to be her choice, can it also be due to the fact that she thinks her husband is gay?
Is Anthony Head Gay?
Head has sometimes been suggested to be gay, but the rumor itself doesn't have many bases to it. As far as we can tell, all of the gay speculations arise from a choice he made in one of his movies. 
He chose to play a character based on the openly gay pop legend, Elton John, which was titled to be 'Him and Us.'
He also portrayed the role of a gay brother in the film 'Sparkle.'
While these aspects can be considered as to why people think he is gay, which is understandable, there is just something else that has been a very likely factor to be fuel to the fire. 
Ted Lasso Co-Star: Brendan Hunt's Merry Life Alongside His Wife & New Born
In an interview in 2006, he talked about how he loves shopping for clothes and has even shopped for his daughter's make-up—adding to the statement; he shared how he would rather do that than watch football. 
And it is an attribute of him which is why his partner considers him to be gay. He said, 
"I'm not really into football and all that nonsense. Sarah says I'm probably gay!"
Well, whatever the nature of their relationship is, we know one thing for sure, it is a whole lot of fun!
If these are the reasons for the ongoing rumors, then we ourselves can rule out the possibility of him being gay.
Their decision of getting married will ever happen or no, is a thing of uncertainty but what is certain is that there is much love and happiness between the two.