Entertainment
Brendan Hunt's Merry Life Alongside His Wife & New Born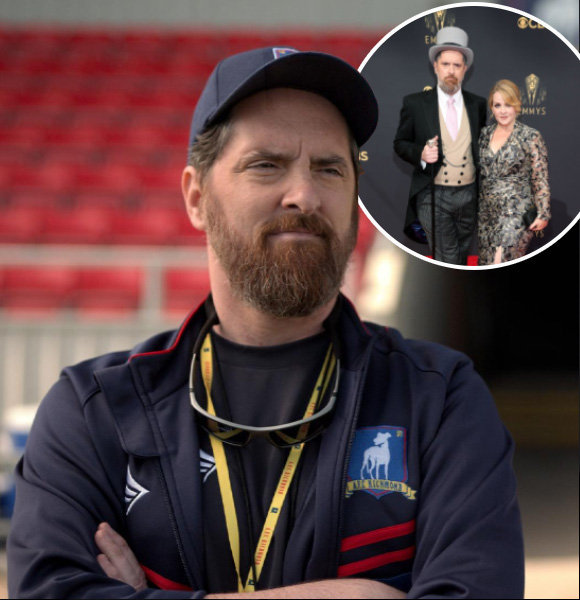 Brendan Hunt, popularly known for Apple TV+ sitcom 'Ted Lasso' has gained much prominence from the series as it has been widely recognized and critically acclaimed.
After its first season, the series comedic gold was nominated for 20 Primetime Emmy Awards and part of the credit is due for Brendan Hunt as he is also the writer for the show.
Hunt's life past two years has surely changed a lot, but one thing that has remained constant is his married life, one that he shares with his loving wife. 
Brendan Hunt's Wife
The 'We're the Millers' star has been married to his beautiful wife Shannon Nelson for a long time now.
Although the exact date of their marriage is not known, a particular post from back in the day is enough to reveal that the two have been in each other's life for a while now. 
Brendan's post from January 28, 2013, features a picture of Nelson giving a pout towards his chin and Hunt, well he is simply smiling, and the smile is enough to tell about his gratefulness of having her around. 
Shannon is never short on showering her husband with support and love all around.
Upon the return of the second season of Brendan's super successful show, 'Ted Lasso,' she took to her Instagram to forward some words of support and love to her husband. 
"He [Brendan] and the entire writing team, cast, and crew have worked so hard these past 2 years. They bring us joy when we need it most. They break our hearts, they make us sing, they make us cheer."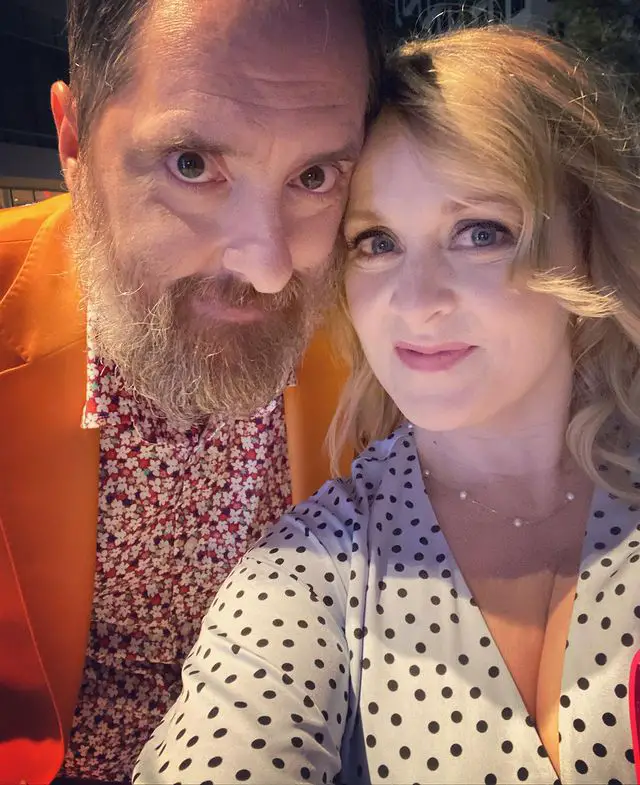 Brendan Hunt with His Wife  (Source Instagram)
She wrote while posting a beautiful picture of her with the love of her life. It seems like his wife just cannot get enough of being proud of her darling husband. 
And when her husband was nominated for 4 Emmys, well, how could she keep it to herself. She took to her social media to share how incredibly stern and hardworking he has been on his material and further wrote, 
"We are so proud of you babe! "
The pride Hunt's wife shares for him is purely monumental. Coming to decades (an assumption) of togetherness, the two have finally found yet another reason to share happiness with each other, their only child, their son. 
Their son was born not long ago, and well, what do we say? Life has been amazing for the couple ever since. 
Keep Learning : Brandon Quinn Credits His Wife for Shaping Him Into a 'Better Person'
Life With a New Born
It has not been long side the happy couple was blessed with added happiness in their life. His son, Sean Theodore Nelson Hunt, was born in January 2021. 
Also, how cute is it that the couple has decided to give their son his mother's maiden surname as well?
Very! we know!
Hunt was very stoked to be a father which was evident from the first post he made welcoming his son to the world.
He also had already credited his wife to be the "Best Mom Ever" and a year later, life could not have been any more amazing for the family of three. 
On the occasion of Christmas, Brendan's wife shared a beautiful picture with her son in a full Christmas mood. 
The mother-son duo can be found playing with each other wearing identical pajamas right in front of their Christmas tree. 
Talk about a Merry Christmas!
And oh! their son is a dapper. 
He is already a charmer, from sporting cute shades, snuggly sweaters to being effortlessly cute in elephant customs. 
For Brendan, he surely cannot get enough of posting his son on his official Instagram profile.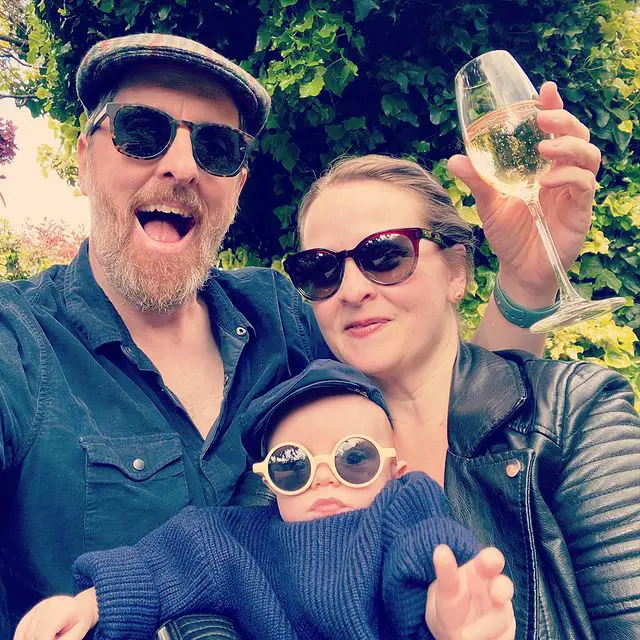 Brendan Hunt With His Family (Source Instagram)
From success in his work to a new start to family, these past few years have been both extremely rushed yet rewarding like nothing else for Hunt. 
Well, this is just the start for this almost 50-year-old actor and here's to wishing him very happy parenthood and ten folds more success in his career.