Entertainment
Who is Antonio Sabato Jr.'s Wife Now after Two Divorces?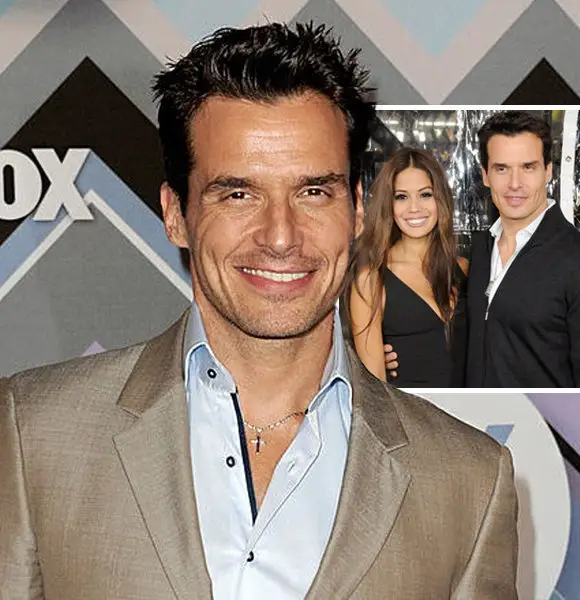 "God's Not Dead: We The People" star Antonio Sabato Jr. is one of those actors who never fails to astound the audience with his acts and, of course, his cute dimples. Antonio's professional life brought him far, and he has constantly been climbing the stairs of success.
But, his family life tells a different story. The turmoil he faced in his relationships ended his marriages with his two wives. However, he is on the buzz again for soon tying a knot to his potential wife. 
Antonio Sabato Jr.'s Wife
Love ignites the spark amidst two hearts and binds it to one. But unfortunately, this notion doesn't seem to hold the essence and value as before.
Antonio has come across two failed marriages already. When a relationship is bound, trust comes along.
But, the crack in his relationship began forming a bit too early. 
His love story initiates when he first tied the knot in 1992 with his first wife, Tully Jensen. But, fate loosened the knot soon after a year.
The couple split in 1993. Antonio then married a beautiful television presenter, Cheryl Moana Marie Nunes, in 2012.
Antonio and his second wife shared an adorable kid, Antonio Harvey Sabato III. However, they parted ways in 2016, and they legally divorced in 2018. 
Apart from having a kid from his former wife, Cheryl, he also has two other kids, Jack Sabato and Mina Bree, from his ex-girlfriends, Virginia Madsen and Kristin Rossetti, respectively.
Despite the end of his romantic relationships, he makes sure to revisit each of his kids and implement as much time he can. His ex-girlfriend, Virginia Madsen, recently accused Antonio of how he has been neglecting their child.
To this, Antonio came with a positive reply. He said, "My son is the most important thing in my life. So I'm taking care of him as much as I can. Virginia is a wonderful mother; she's taking care of my son. We're just not together."
In addition, he also revealed how he visits Jack every week. However, after years of broken promises and shattered hearts, Antonio has finally aided his heartbreaks, and he has made a euphoric revelation of his engagement to his soon-to-be wife, Katia. 
Keep reading about another astounding actor- Josh Brolin Married Life, Wife & Family Details
He bid Hollywood goodbye and has started working in a construction company. His fans, however, are still hoping for him to ring his wedding bells with Katia.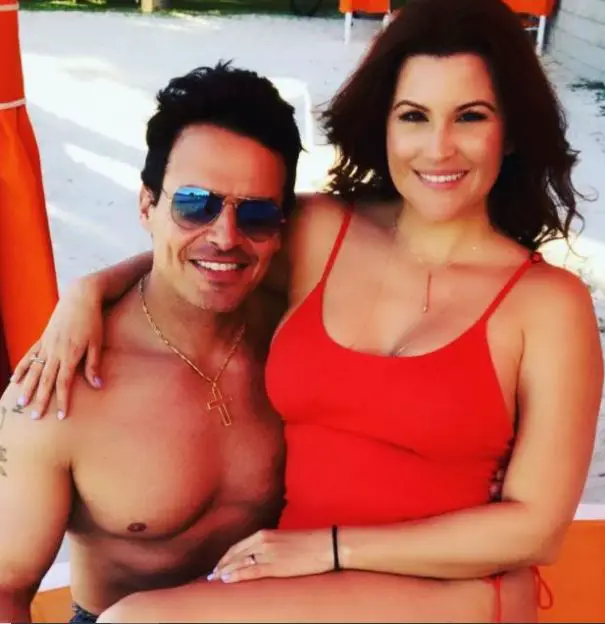 Antonio Sabato Jr. alongside his fiance, Katia (Image Source: infoseemedia)
Despite getting tied in a new relationship, his love towards his kids and the respect towards all his ex-partners hasn't diminished. He always ensures to fulfill his parental duties towards his children. 
No matter on what terms he ended his relationships with his previous partners, to this date, his care, and concern towards each of his kids are intact.
He also talked about how he has been nurturing his kids to learn Italian.
Moreover, he is yet to answer a lot of the gossip about his soon-to-be wife. 
Yet, despite going through so many heartbreaks, Antonio Sabato Jr. still stands as a man of gold and has not stopped garnering love and support from the people around him, whether it be for his brilliance or his likable personality.