Josh Brolin and wife pictured with daughter at Ebener Baptist Church in...Josh Brolin and wife Kathryn Boyd with daughter Westlyn Reign Brolin at...one of his parents is an actor...details on his family members...The Sicario star's mom lost her life in a car accident during his...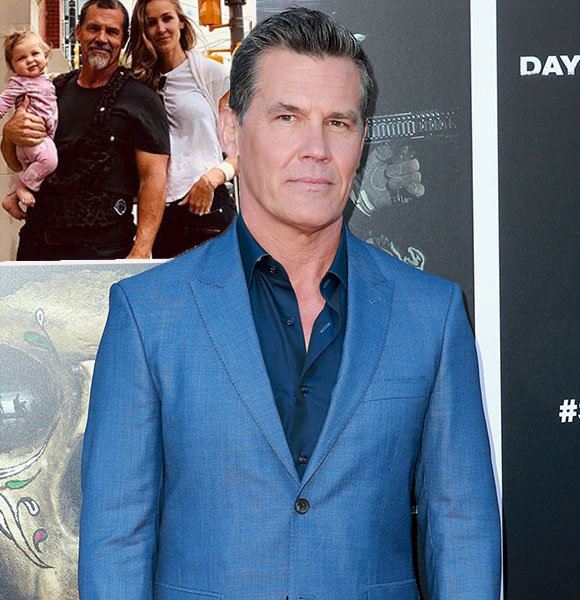 Actor Josh Brolin is best known for playing the role of Llewelyn Moss in the critically acclaimed movie, No Country For Old Men (2007). His performance in the movie even led to his win at the 2009 Screen Actors Guild Awards in the category of Outstanding Performance by a Cast in a Motion Picture. 
He moved towards more mainstream roles afterward in his acting career. In 2018, he landed the role of iconic villain Thanos in Marvel's big-budget franchise movie Avengers: Infinity War (2018). 
He played the same role in the sequel of the film titled Avengers: Endgame (2019), for which he won in the category of Choice Movie Villain at 2019 Teen Choice Awards. 
Josh Brolin's Married Life
Josh is married to Kathryn Boyd, an actress, and his former assistant for two years. The two started dating each other in 2013 and got engaged two years later in May 2015. 
More Info On Josh's Wife:- Kathryn Boyd Age 31 & Husband First baby, Shares Daughter's Adorable Pic
Eventually, a year later, on 24th September 2016, the actor tied the knot with his fiance at a private wedding ceremony. The auspicious event took place at the Chattanooga Club in North Carolina among their family and close friends.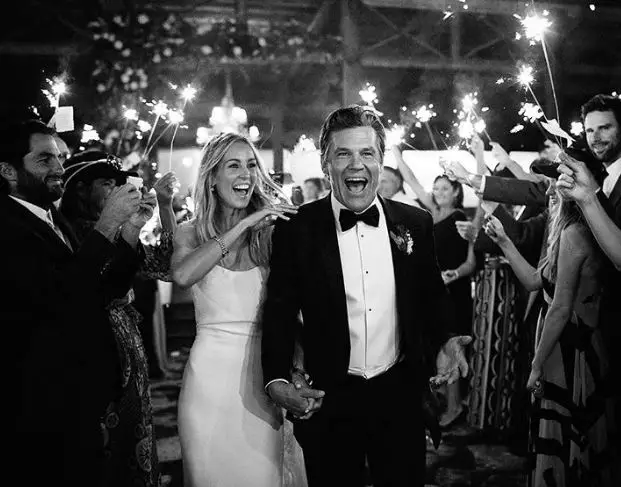 Josh Brolin and wife Kathryn Boyd during their wedding in 24th September 2016 (Photo: usatoday.com)
The newlywed couple's family members and celebrities including Bradley Cooper and Matt Damon were among the guest list at the wedding.
Eventually, Josh and his partner stepped towards parenthood after the birth of their daughter, Westlyn Reign Brolin.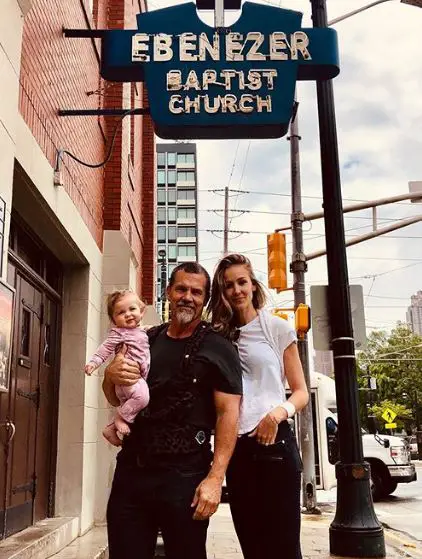 Josh Brolin and wife Kathryn Boyd with daughter Westlyn Reign Brolin at Ebener Baptist Church in January 2020 (Photo: Josh Brolin's Instagram)
Westlyn was born on 4th November 2018.
First Marriage
The Deadpool star's first marriage was to actress Alice Adair. She is best known for her roles in films and shows such as Beverly Hils Cops 2 (1987). 
Josh married her in 1988, and it resulted in the birth of two children. Their son, Trevor Brolin, was born in 1989, whereas their daughter, Eden Brolin, arrived in the world in 1994. 
But the actor's marriage to Alice didn't last long, and they eventually divorced in 1992. 
Second Marriage
Josh's second marriage was to actress Diane Lane. Their wedding was held on 15th August 2004, and the pair were married for a decade.
More On Josh Brolin's Ex-Wife:- Diane Lane Married & Divorce Details, Who Is She Dating Now?
But this relation fuzzled off as well, and the actress mutually filed for divorce with Diane in February 2013. After a few months, the divorce was finalized on 27th November that year. 
Family Details, Sibling
Josh's parents are James Brolin (father) and late Jane Agee (mother). The Sicario star's mom lost her life in a car accident during his 27th birthday. He opened up to Men's Journal in February 2013 about the painful experience of his mother's untimely demise:
For two years after that, I was lost and just spinning. Her love for me was hugely, hugely conditional, so it all comes down to that moment and me spending all my days trying to re-create that moment, putting myself in positions of self-destruction. I succumbed to that. And the truth is, although my mom being around was fantastic, after her death, I didn't have to live up to that anymore. I was liberated. I matured.
The artist's dad, James, is a Golden Globe Award-winning actor and director. His acting credits include films such as Goodbye America (1997), Traffic (2007) and Last Will (2007).
Josh's younger sister is producer Molly Elizabeth Warren. She was the assistant producer in the 2018 movie Royal Hearts and served as an assistant producer for the film Men In Black 3 (2012).