Entertainment
All About Anwar Jibawi's Staggering Net Worth And Girlfriend
Anwar Jibawi has been able to garner massive net worth targeting the content relating to his girlfriend and his height. So does he actually have a girlfriend?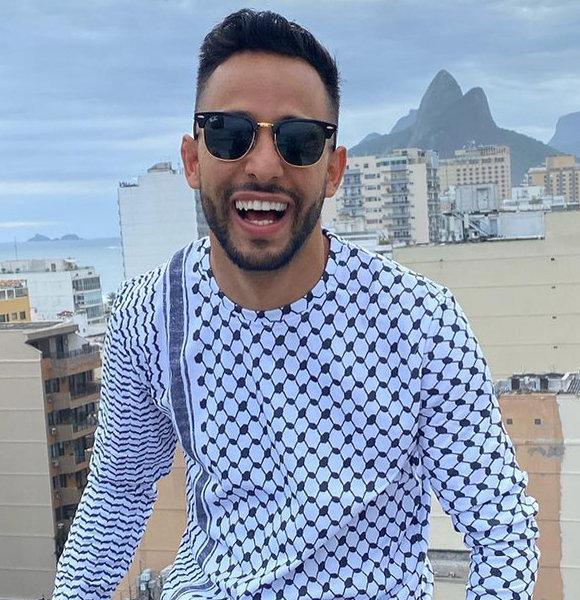 A famous face in the social media skit world, Anwar Jibawi has garnered a significant amount of fan base over the years. 
With a team of another famous face that arose simultaneously, Jibawi gained massive fame in the YouTube world through his association with the Shots Studios.
Jibawai, like most comedic YouTubers, shifted his platform from vine to Instagram and gradually evolved to YouTube. 
Being in the limelight for several years has allowed Jibawi to amass a hefty net worth. 
Anwar Jibawi Net Worth
Jibawi quickly rose to fame after his vines started going viral. He is an influencer who rose to fame while famous faces like Lele Pons, Liza Koshy, Gabbie Hannah did. 
And as we all know, all of these influencers shifted to Instagram and later to YouTube. 
Jibawi has a massive social media following of over 6.6 million subscribers on YouTube and over 8.7 million on Instagram. 
He has also gained a significant fan base on TikTok and Instagram reels as well. 
So what makes Jibawi so special?
His ability to provide humor targeting his height as he appears to be somewhat smaller than the rest of his crew per se, figures such as King Bach, Hannah Stocking, etc. 
But this hasn't led the social media star to dull his spark rather; he has used it as an advantage. 
Anwar's height ranges from anywhere around 5'4 to 5'6.
The millions number of following lets Jibawi take up his role as an influencer and endorser for different brands as well. 
Like other YouTubers, Jibawi earns from his merch sales as well, and obviously, his YouTube earnings account for most of his net worth. 
Anwar, who also has a passion for cooking ha his own restaurant named Anwar's Kitchen, which serves Mediterranean foods. 
As reported by Celebrity Net Worth, the 30 years of age personality has a net worth of $4 million. 
Jibawi is one of the prominent faces of a group of YouTubers who all seem to have a major social media base. This has led fans to be intrigued by each other their personal life, as a result of which people are keen to know about Anwar's personal life and if he has a wife. 
Anwar Jibawi's Girlfriend
"Having A Tall Girlfriend," "Finding Your Perfect Girlfriend," "My Girlfriend's Best Friend"
Phew! All of these is a title from the 30-year old's YouTube videos. 
Anwar Jibawi's Girlfriend Related Content
Anwar must really be fond of his girlfriend, right?
Well, as we mentioned before, Anwar is a comedian, and he makes comedic skits for his content, so all of these are from his skits. 
 Jibwai makes relationship contents to trending pop culture content. However, he has never made a video sitting down with his actual girlfriend or his potential wife. 
Most of Anwar's content is production-based, and so are his Instagram posts. Therefore, Jibawi has successfully kept his personal life under the curtains as his social media does not demand any of such content. 
More On Anwar Jibawi
Jibawi was born on August 9, 1991, making him 30 years of age as of 2021. He is a Palestinian and American personality. 
Apart from his skit journey, he also writes and produces his own skit. 
Anwar has also played a role in the movie Keys of Christmas with Rudy Mancuso, Mariah Carey, and DJ Khaled. 
Relationship Of DJ Khaled: Nicole Tuck Wiki: 5 Facts On DJ Khaled's Partner That Surprisingly Makes A Bio
He has also directed the music videos for Aitana and Lele Pons, his fellow content creator. As of now, he is managed by Shots Studios.