Celebs
Archie Renaux Deletes His Girlfriend's Photos? The Mystery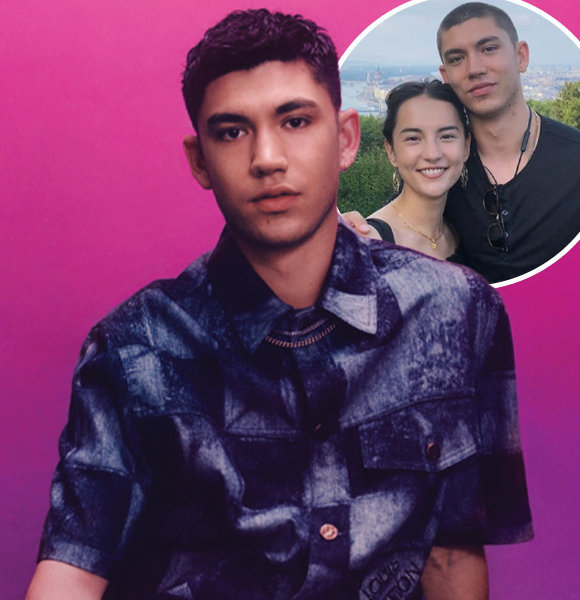 Archie Renaux is a fresh face in the industry that is gaining mass recognition day by day thanks to his appearance in hit films and shows.
He has charmed many with his looks and talents, leaving fans curious about a possible girlfriend or wife in his life.
Does Archie Renaux Have a Girlfriend?
Now, this might be bad news for some diehard fans out there, but Archie is, in fact, taken in real life. He and his girlfriend, Annie O'Hara, have been in a relationship for a few years now.
There isn't a lot of info on their love life because the actor chooses to lead a more private life. He prefers to keep his personal life away from the limelight, but that wasn't always the case for him.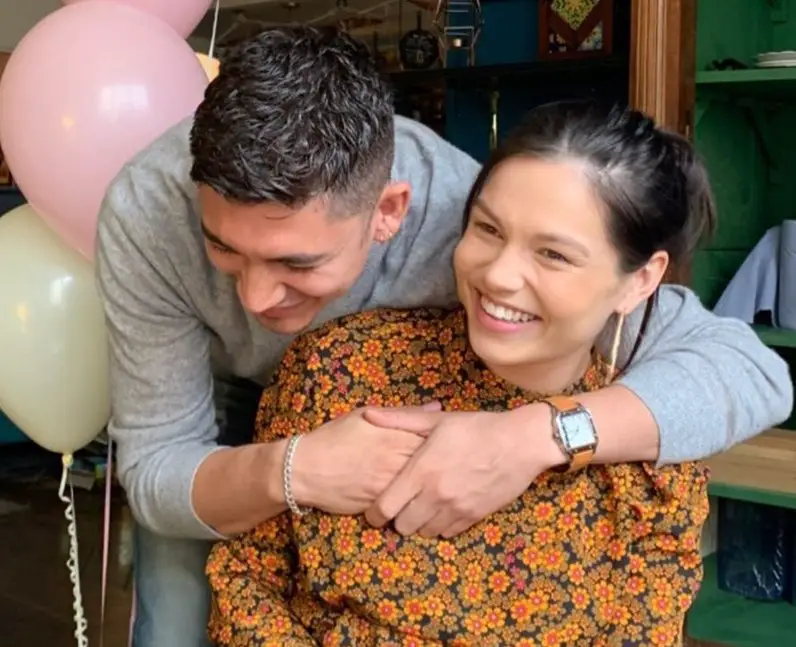 Archie Renaux and his girlfriend, Annie O'Hare (Source: Popbuzz)
Earlier, Archie loved to share bits of details about his personal life with his followers. He would often post on his social media regarding any updates in his life. However, ever since he started to gather more fame, things changed for the handsome actor.
In 2020, Archie joyfully announced the news of him and his girlfriend welcoming a new member into their life. The couple had a beautiful baby daughter named Iris in 2020, and he had even posted about the good news on Instagram. Iris is his only child, and he does not have a son.
However, later on, he deleted the post. This raised suspicions amongst his fans about whether he is still together with his girlfriend. Moreover, he also deleted pictures of Annie from his feed which further fueled the suspicions.
Read more on actors: Wilmer Valderrama on His Childhood Struggles, Parents & Ethnicity
So what's the real deal about his relationship with Annie? He clarified all the suspicions in an interview with Esquire in 2021.
Apparently, Archie was taken aback by his fans online and was surprised to see pictures of his daughter circulating on different fan accounts on social media. While fans might view this as a harmless appreciation for their favorite star, Renaux found this rather unsettling.
Furthermore, he would also see them diving deep into his social media presence, digging up old tweets and photos. Then it hit him; he realized life would be different, and people would perceive him differently when he got all the fame.
It would have been okay if it was just him in the spotlight, but he was uncomfortable with his baby's pictures going around on the internet. 
But my baby, she didn't ask her baby photos to go about the internet. So that thought process led me to think, maybe I'm going to keep everything private. 
"Me being an actor, coming with that, is like being in the public eye. So that's fine, but everyone else that I'm around didn't ask for it. So I'm not going to put them out there," he added.
And so, he chose to keep the personal aspect of his life on the down-low, and we can only respect his decision and give his family privacy.
Nonetheless, he has given us enough to focus on through his impressive performances in 'Shadow and Bones,' 'Gold Digger,' 'Morbius,' and more.
A Short Bio
Renaux was born Archie James Beale to his parents on 22 November 1997. He grew up in Greater London and is 24 years of age now. It's reported that his mother is of Indian and British descent.
Moreover, Archie stands tall at the height of 6'1". Likewise, since his big break in 2017, his career has reached many heights, and his personal life is excelling as well.